Solid state drives have become a necessity for our computing devices for a faster workflow and that can be said the same for NAS enclosures.
Seagate, famous for its IronWolf NAS drives, has expanded its NAS storage family with the new IronWolf 110 SSD that's made to deliver great performance and endurance for NAS drives.
The IronWolf 110 is the world's first SSD for NAS, which is rather true as none of its competitors has yet to announce a SSD specifically made for NAS enclousres.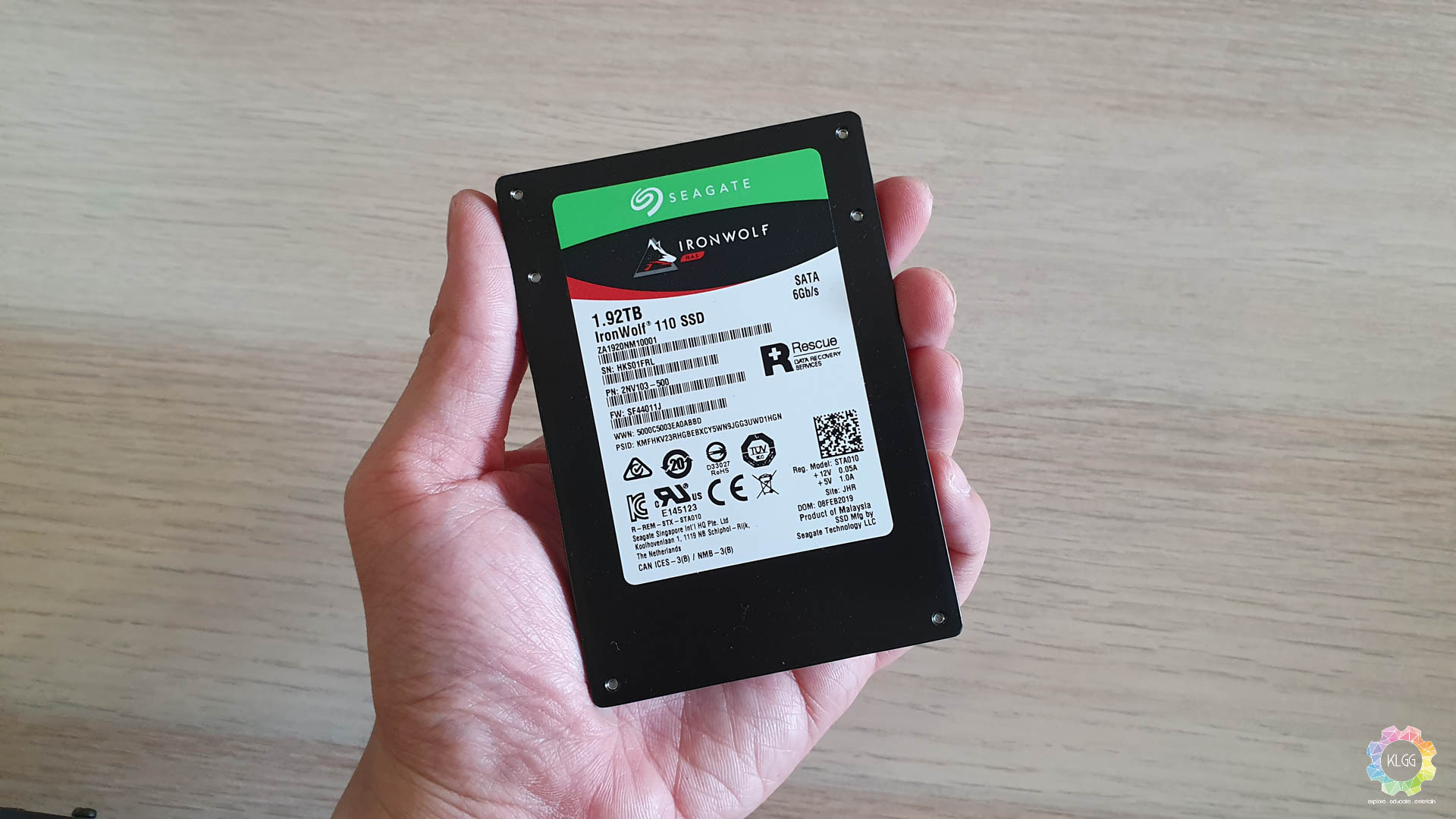 We received the 1.92TB model for review, which aims to deliver a staggering 3500TBW (terabytes written) of endurance and 2 million hours of MTBF, that's more than consumer grade SSDs found in our laptops and desktop PCs and Seagate is offering a 5-year limited warranty on the drive – 2 years longer than their IronWolf hard drives.
The IronWolf 110 SSD comes in an anti-static bag when we receive it, hence there's no packaging for us to admire and take pictures. Unlike most of the 2.5-inch SSD that comes with a plastic case, the IronWolf 110 SSD shows its premium with its aluminum chassis, which also adds on a little heft than usual.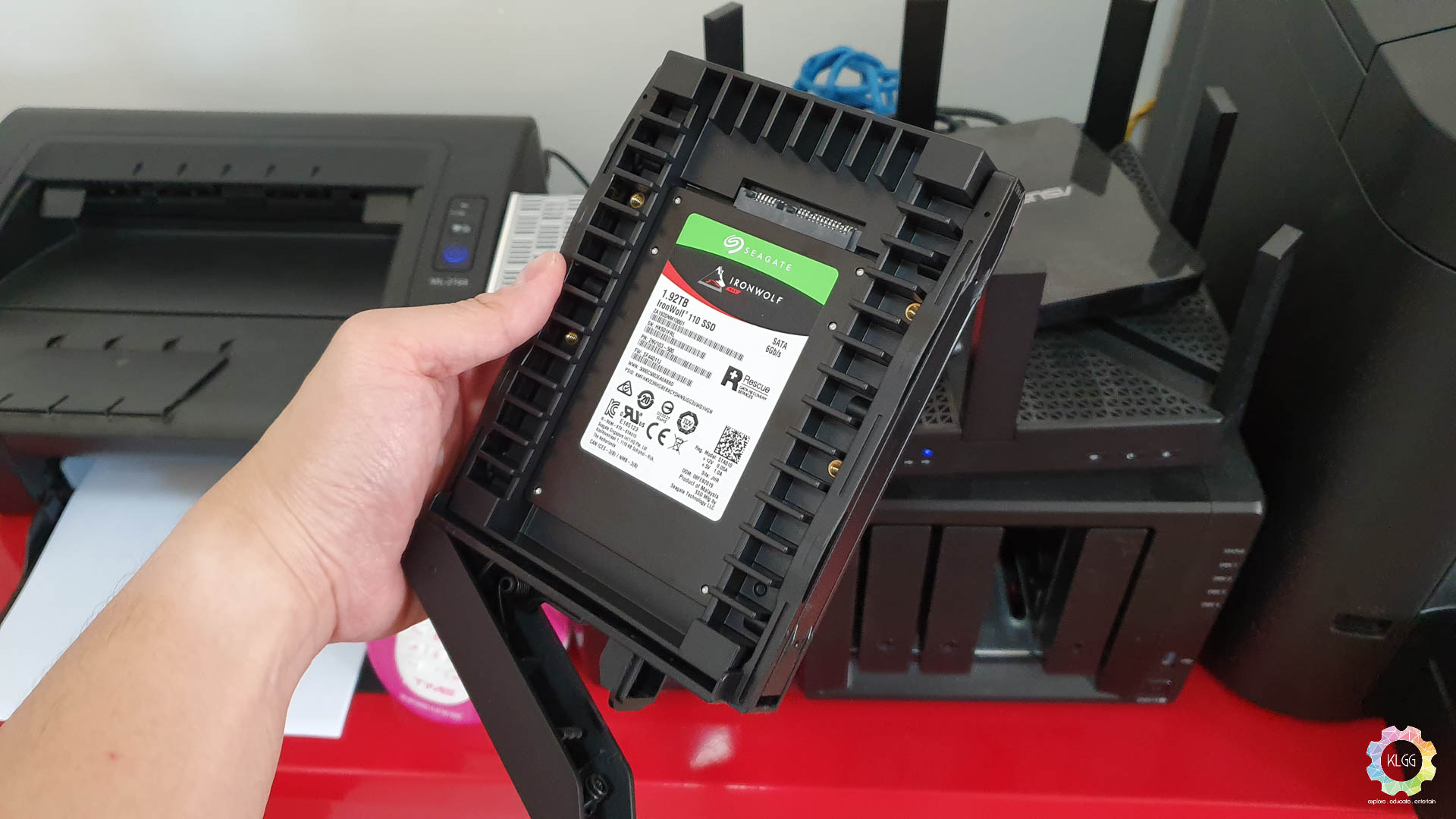 With a SATA 6 Gb/s interface, the IronWolf 110 SSD uses a 3D TLC NAND and a Seagate based controller based on SandForce that delivers a sustained speed of 560 MB/s sequential read and 535 MB/s sequential write speeds.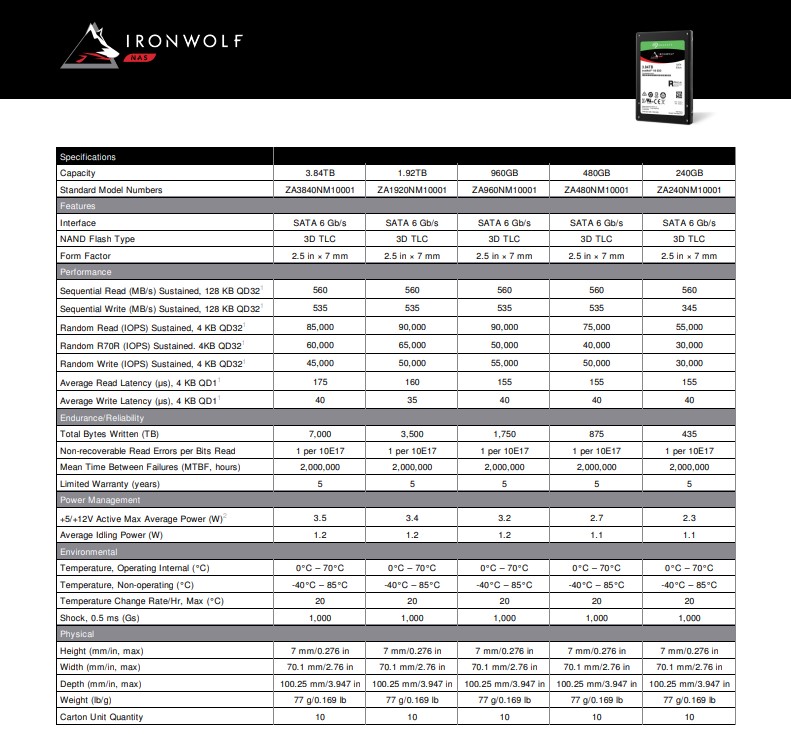 IronWolf 110 SSD Benchmarks
Since we only have a unit of the SSD for our review, we aren't able to setup a RAID with our NAS to test out the maximum combined transfer speed, hence we fitted the drive on our test bench and ran some tests.
Test Bench Specifications
CPU: Intel Core i3-8100
Cooler: CoolerMaster Nepton 240M
Motherboard: SuperO C7Z370-CG-IW
RAM: Patriot Viper RGB Gaming 8GBx2 3200MHz
SSD: Apacer AS340 240GB (Operating System)
HDD: Seagate Firecuda 2TB
GPU: ZOTAC GAMING NVIDIA GeForce GTX1660 6GB GDDR5
Chassis: Cooler Master Test Bench V1
Power Supply: CoolerMaster G750M
CrystalDiskMark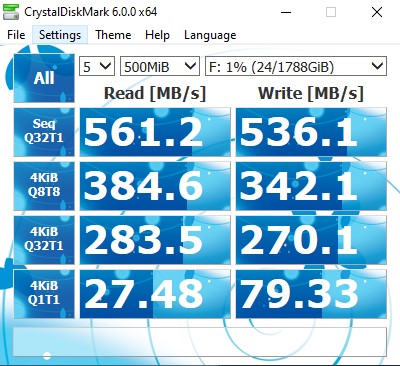 A famous tool used for benchmarking hard drives and storage, CrystalDiskMark measures the data transfer speeds of a drive by having single and multithreaded sequential and 4K transfer tests.
AS SSD
A benchmark that tests the SSD's true performance without using the cache, this benchmark perform transfers a 1GB file with randomly chosen 4K blocks, hence this will show slightly lower speeds than other benchmarks
Windows File Transfer
The IronWolf 110 SSD isn't a mere SSD for NAS, as it could be used for applications that requires constant high speed data access such as video editing, we tried copying a file from our system's SSD over to the drive in multiple directories.
We are impressed by its consistent write speed though its maximum speed is capped by our system's SSD.
Verdict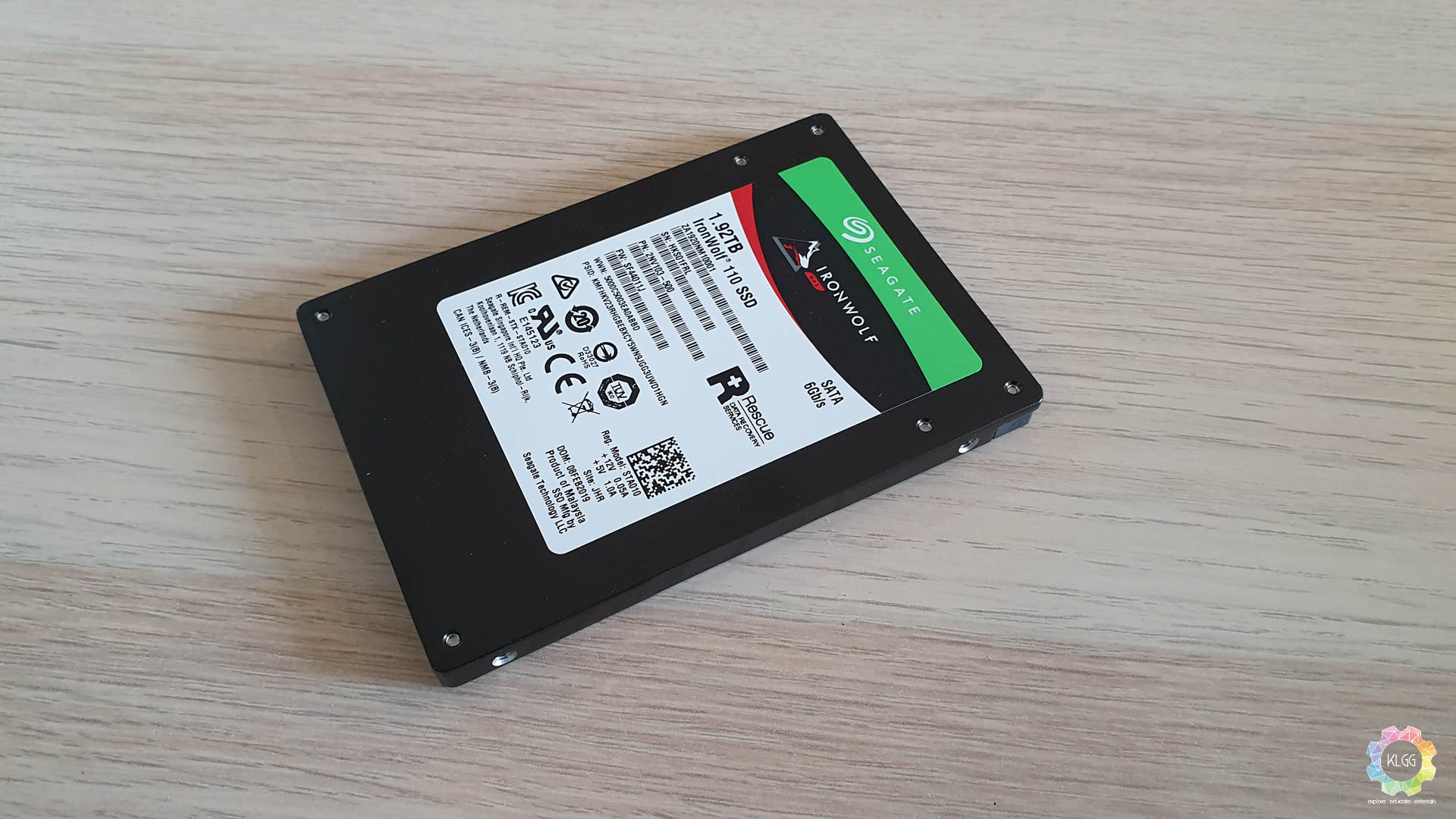 If you intend to run an all flash NAS storage or even have a reliable SSD for your creator rig, look no further than the Seagate IronWolf 110 SSD, as it delivers steady performance and great endurance for your demanding applications, not to forget to mention Seagate is offering you a peace of mind with its 5-year limited warranty and 2-year data recovery service.
IronWolf 110 SSD – Pricing and Availability
The IronWolf 110 SSD is available in storage capacities of 240GB, 480GB, 960GB, 1.92TB and 3.84TB, pricing and availability has yet to be announced in the Malaysian market, however if you were to reference from Amazon, we'd consider them to be very reasonable whether you are buying one for caching purposes or to use it as a full fledge storage for your applications:
240GB – US$93 (RM384)
480GB – US$148 (RM611)
960GB – US$276 (RM1140)
1.92TB – US$490 (RM2025)
3.82TB – US$980 (RM4050)