Google is taking it up a notch when it comes to Maps, bringing in a new and useful feature called crowdedness predictions.
With this new update, users who are on Google Maps can directly provide updates on the crowdedness of their trains, subways and even bus rides. Of course, you'll have to be navigating in transit mode first for the app to ask for your feedback.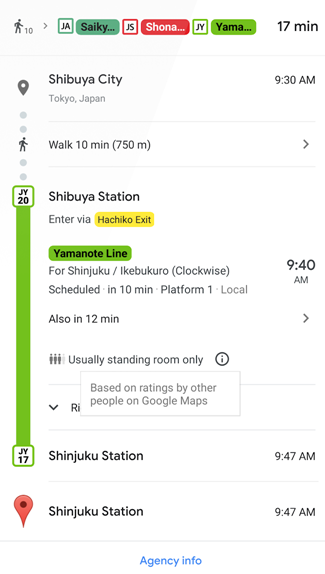 Once the feedback is received, Google compiles the data and informs others who are using the app to find out how busy their public transport might be. Several options that were revealed included "many empty seats" and "cramped standing room".
According to Venture Beat, this new feature will be available across US, Canada Europe, Japan, Australia and some other countries for both iOS and Android devices. Google is also introducing live traffic delays so users can keep track of the real-time information on their public transports.