AR technology is proving to be very useful for the beauty community as YouTube is currently developing a feature that allows the beauty community to test out makeup products virtually.
YouTube is introducing something called AR Beauty Try-On which will utilise AR technology to let its viewers test makeup products on their face (virtually) while they watch makeup videos from beauty/makeup gurus on YouTube. Google also stated that the technology paired with machine learning will offer "realistic, virtual product samples that work on full range of skin tones."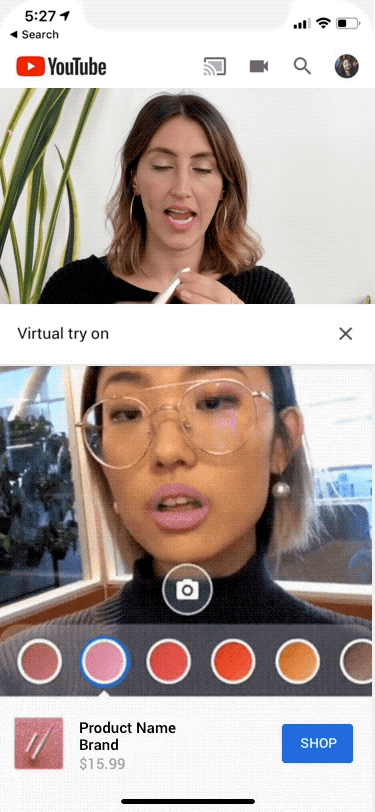 The first cosmetic brand to work with FameBit by Youtube, Google's in-house branded content platform is none other than M.A.C Cosmetics. This virtual experience has actually been tested out at the beginning of this years where there was about 30% of viewers who activated their AR experience to test out the makeup products.
According to Google, the products can be tested on as the YouTube creators test/review similar products and if viewers are interested, they can proceed to the brand's website to purchase the product.
This will definitely prove useful to the beauty community, especially when it comes to testing makeup products that can't be accessed in their own countries or are online exclusives.