Along with a host of announcements made by Apple earlier this morning at WWDC 2019, one of the biggest was of course, the third-generation Mac Pro.
Apple revisits the machine after six years of little to no updates, and completely reworks the trusty workstation. Gone is the trash can design of old, and in with the new…cheese grater design? The design of the machine takes cues from the very first Mac Pro, being a tall, boxy, aluminium mammoth.
The most noticeable design element is, well, the cheese grater air intake vents at the front and back – one massive flaw of the second-gen Mac Pro was its thermal dissipation which were limited by the small 'trash can' design. With the third-gen, Apple's solution to the issue are big holes, everywhere.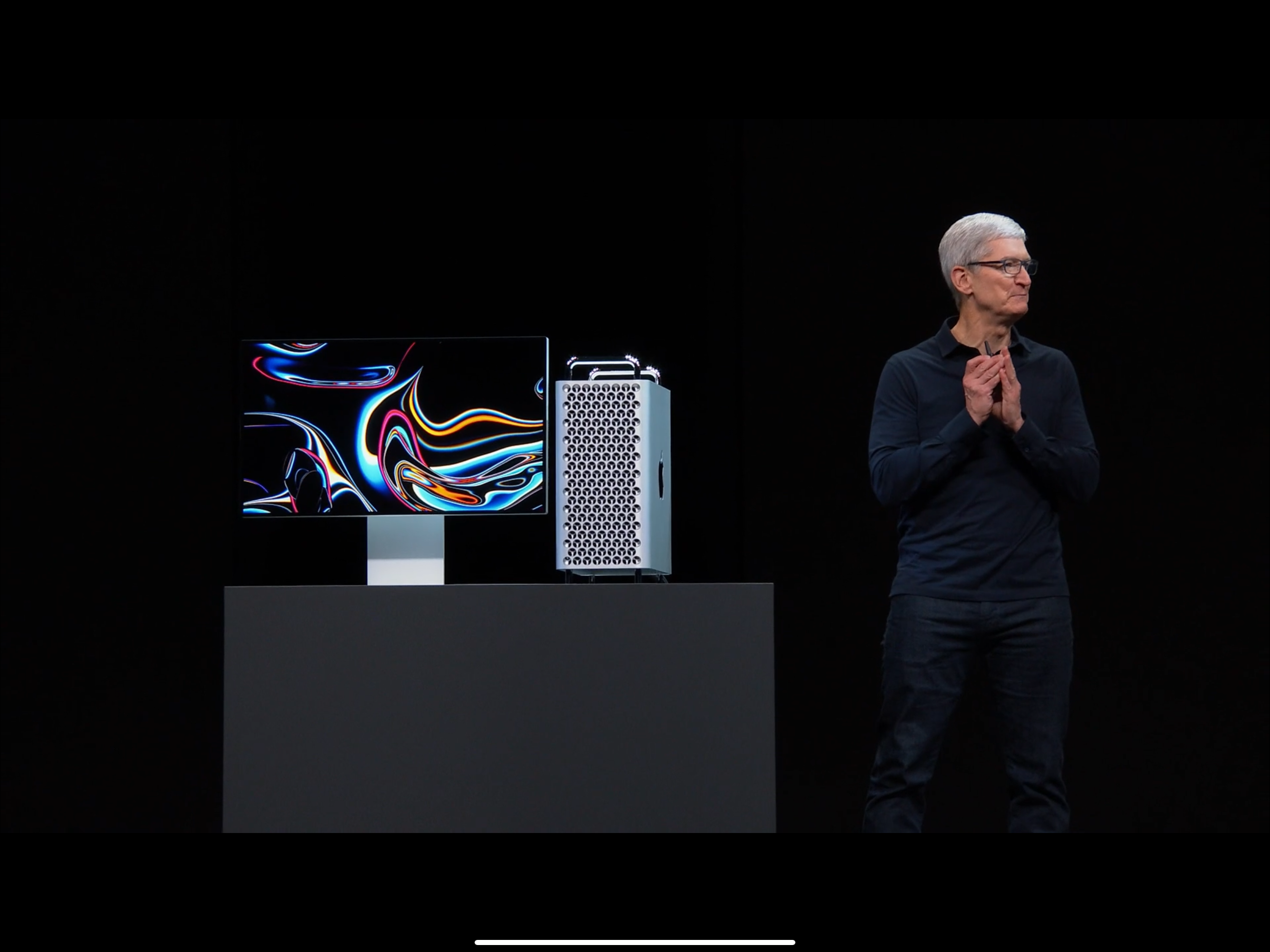 The machine also come with luggage handles, leg stands and even cartwheels, which helps in portability, compensating for its size – that is double the size of the second-gen. Plus, the case allows for "360-degree" access for easier maintenance and upgrading works.
Now, let's get on to specs – the third-gen Mac Pro can fit up to a 28-core Intel Xeon CPU with 300 watts of power, up to 1.5TB of RAM, and a Radeon Pro Vega II Duo (which fits to GPUs in one enclosure) or a Radeon Pro 580X.
The case supports 8PCIe expansion slots, 2 MPX modules, Afterburner graphics (which enables playback of three streams of 8K video simultaneously); two Thunderbolt 3 ports, two USB-A ports, a 3.5mm audio minijack, and two built-in 10GB Ethernet ports.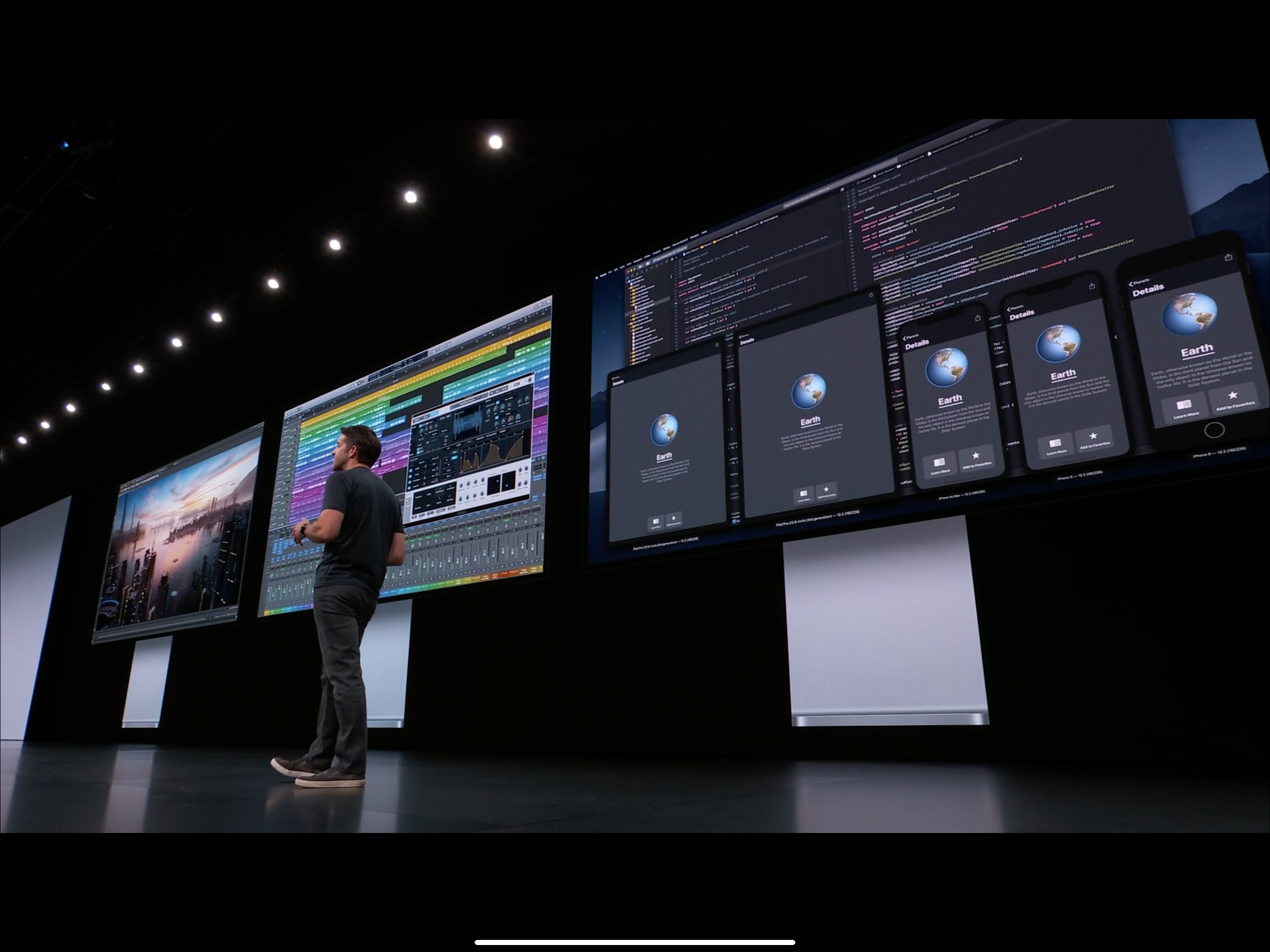 A beast workstation of course, needs to be accompanied by an equally great display. Step in the new Pro Display XDR – a 32-inch Retina 6K pro display that also features the same air vent holes as the Mac Pro. The monitor supports high dynamic range and something Apple calls Extreme Dynamic Range (XDR). This is supposed to allow for better contrasts between light and dark colours.
The Mac Pro is priced from $5,999 (RM25,058), while the Pro Display XDR is priced at $4,999 (RM20,881) so the Mac Pro isn't made for consumers; as usual, the Mac Pro is made for professionals who'll make enough quality content with it to see a return on their investment.