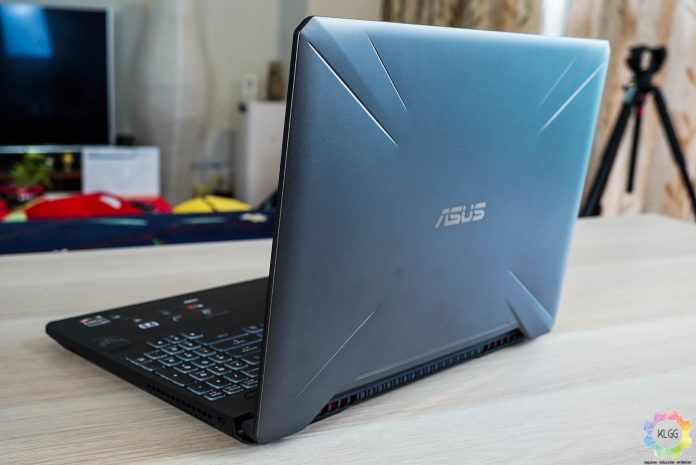 You may be wondering why we're looking at the ASUS TUF Gaming FX505 again. Well, because the Taiwanese company have updated the lineup of gaming laptops with AMD Ryzen CPUs as well as brand new Nvidia GTX GeForce GPUs.  
The model we're looking at is the TUF FX505 DU – it comes with an AMD Ryzen 7-3750H processor that's paired with an Nvidia GeForce GTX 1660Ti 6GB. This makes the FX505 DU the priciest of the GTX variants in the lineup.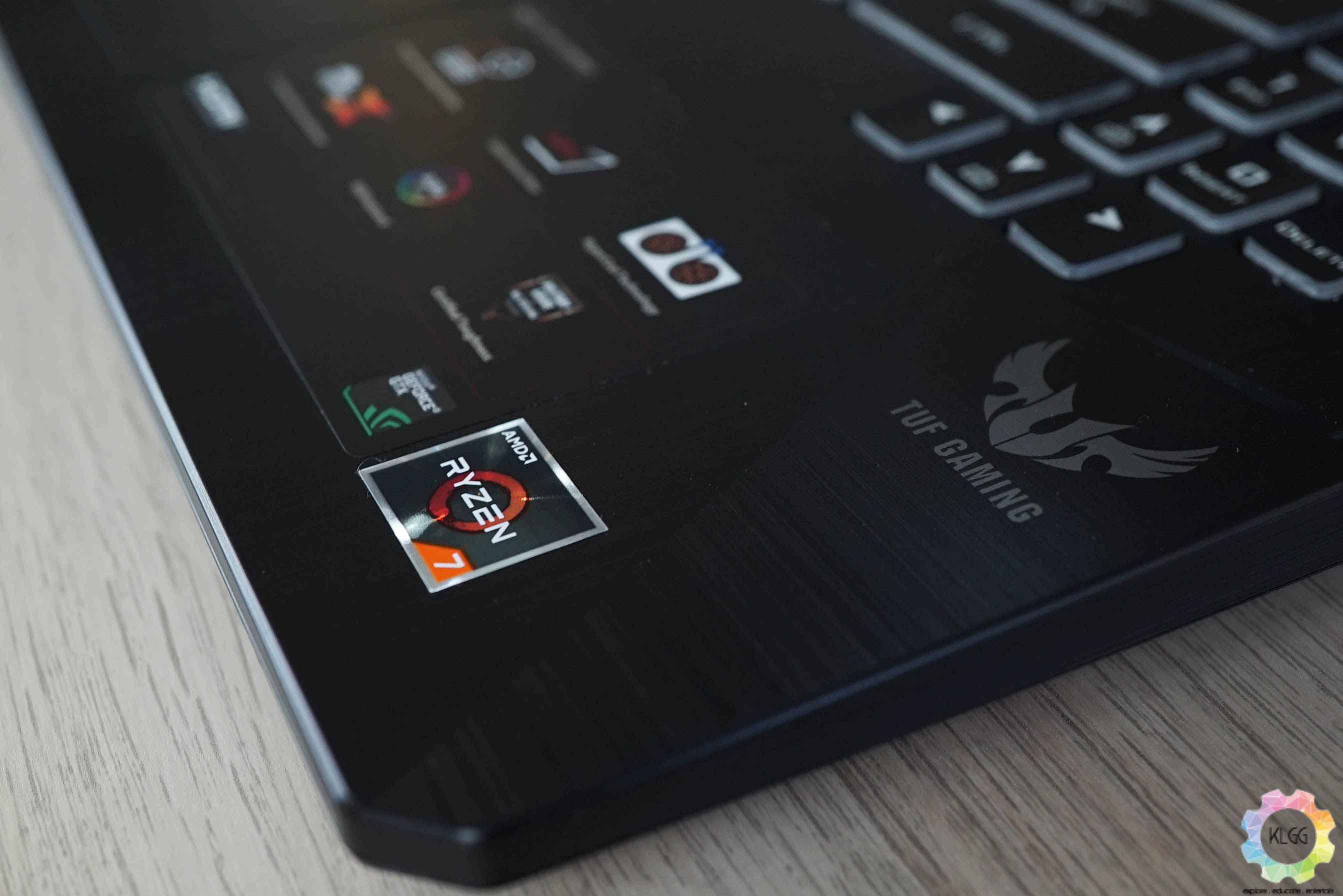 But before we start talking about what's different, let's get formalities sorted first. Last year, we took a look at the model with an Intel Core i7-8750H processor and Nvidia GeForce GTX 1060 pairing that saw praises from our editor-in-chief Warren. 
On the outside, the ASUS TUF FX505 remain the same with absolutely no changes – it still features the same chassis that ASUS claims has withstood military grade tests – and although it's plastic all around, it does feel sturdy. What needs to be said however, is that our review unit came in the Gunmetal Grey colour option, but the laptop hits Malaysian shelves with only the Stealth Black version.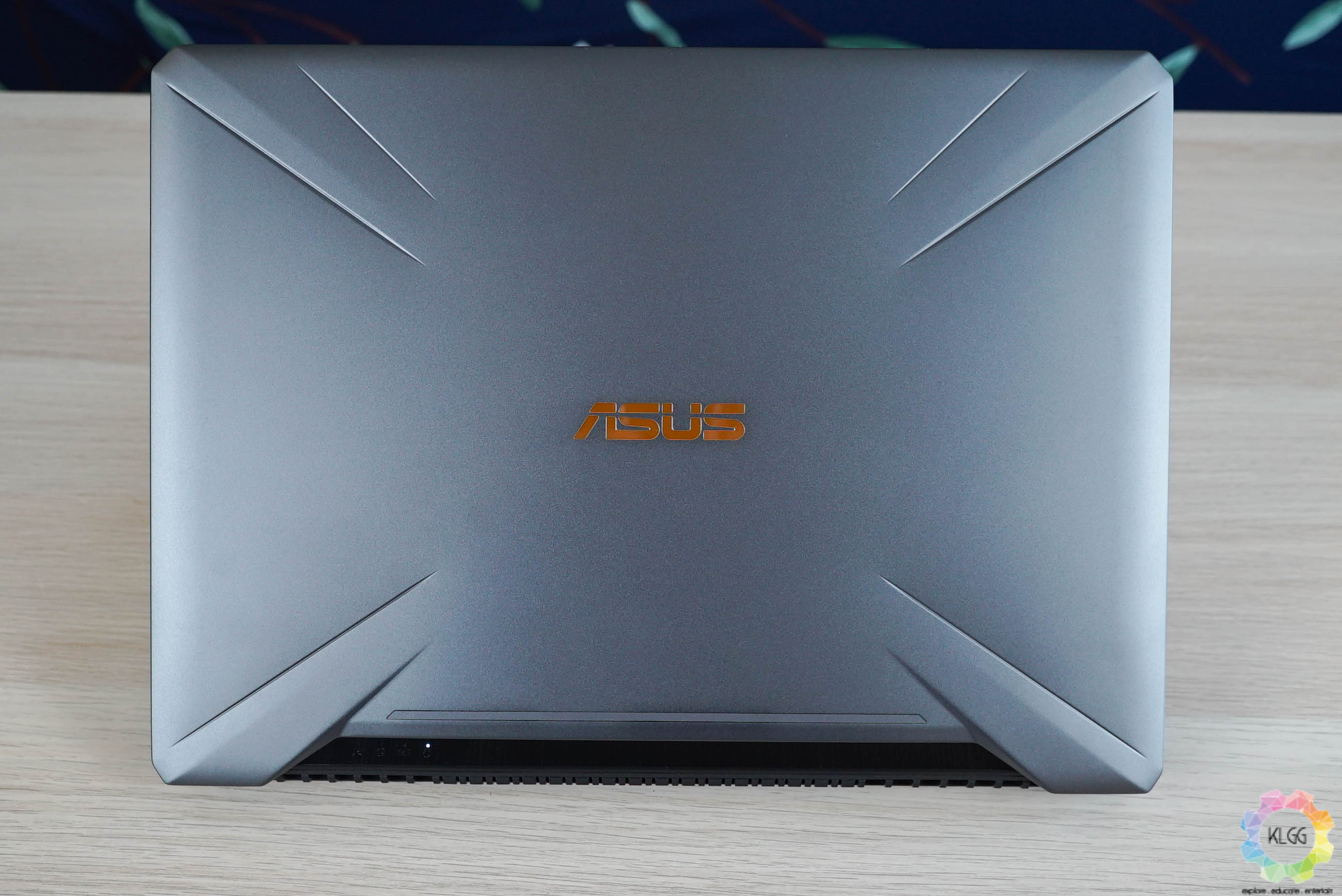 The display is a 15.6-inch FHD IPS anti-glare panel – but here's where things start to differ from its Intel counterparts. All AMD Ryzen models – bar the RTX 2060 SKU – comes with a panel that only pushes 60Hz. We reckon this has something to do with keeping the device affordable.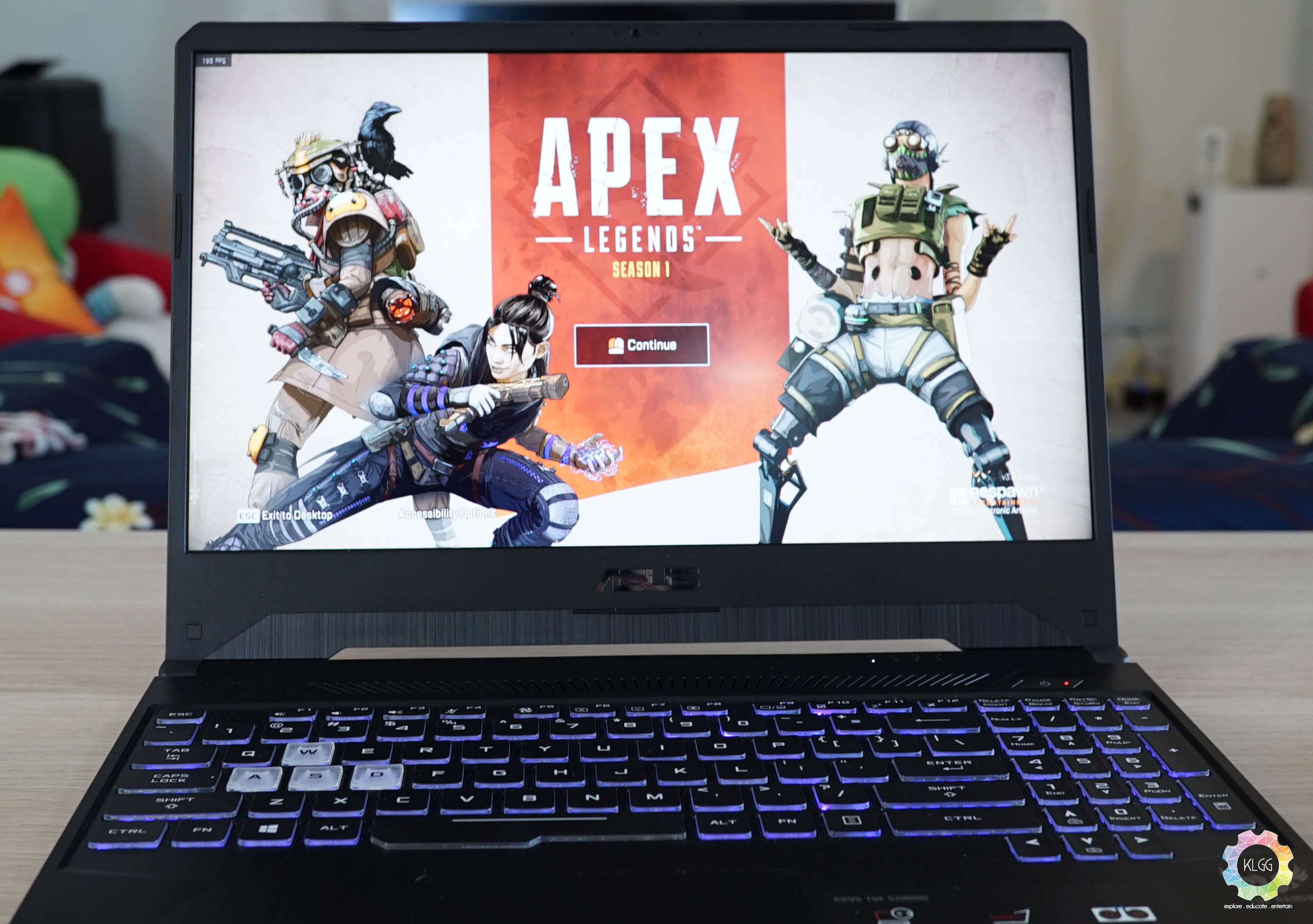 Let's step back a bit and talk about build quality – we did mention that the laptop feels sturdy, and it does for the most part. But when typing, we noticed obvious rattling and hollowness towards the far-left side of the laptop – specifically where the left shift key would be. The previous Intel models didn't suffer from this, so it boggles my mind as to why it's present in the AMD models.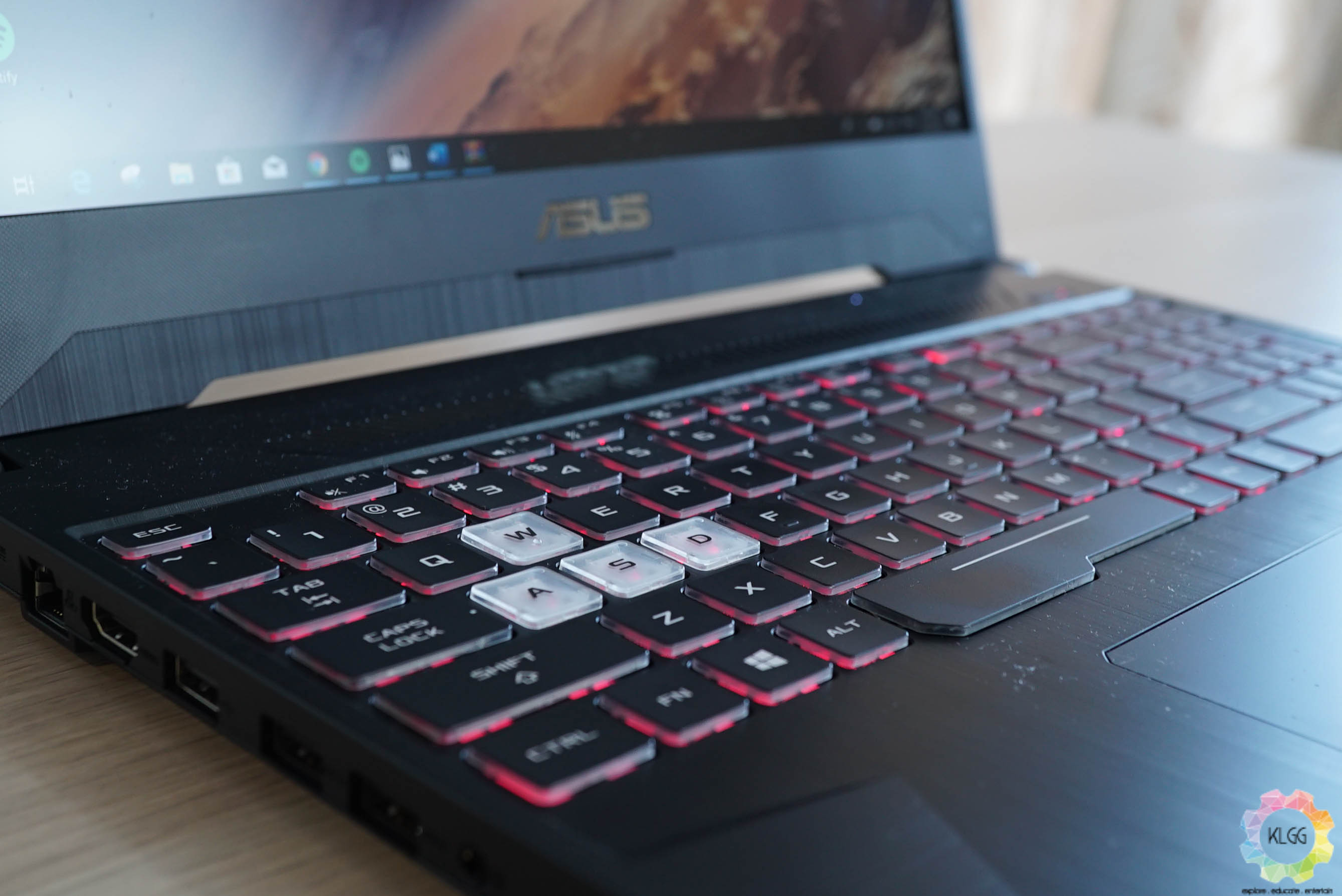 Speaking of keyboard, if you're a fan of fancy colours, you'll be glad to know that all SKUs across the range get RGB-lit keyboards now. You can customize the colour schemes and patterns via ASUS' Armoury Crate app, which should be pre-installed. The keys however, are fully painted on the top while the bottom is transparent, so you'll only be able to see lights from below the keys. Maybe it's just me being stuck on using the ASUS Zephyrus S' keyboards, which were fantastic.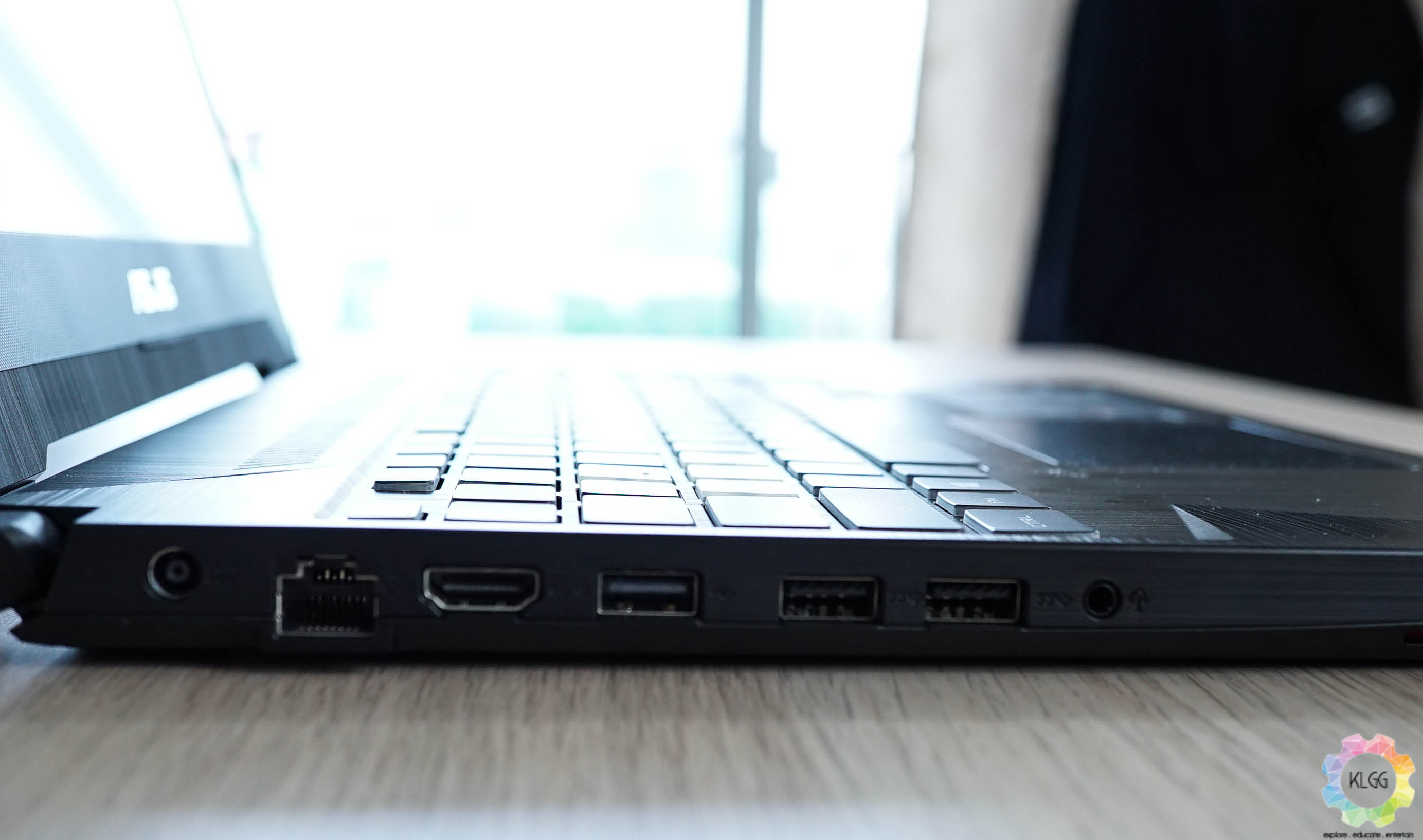 Moving over to connectivity and ports – the laptop, as you may know three USB-A ports, one ethernet port, a full HDMI port, a 3.5mm headphone jack, and a kensington lock – all placed on the left side of the machine. It sadly doesn't come with an SD card slot and USB-C port.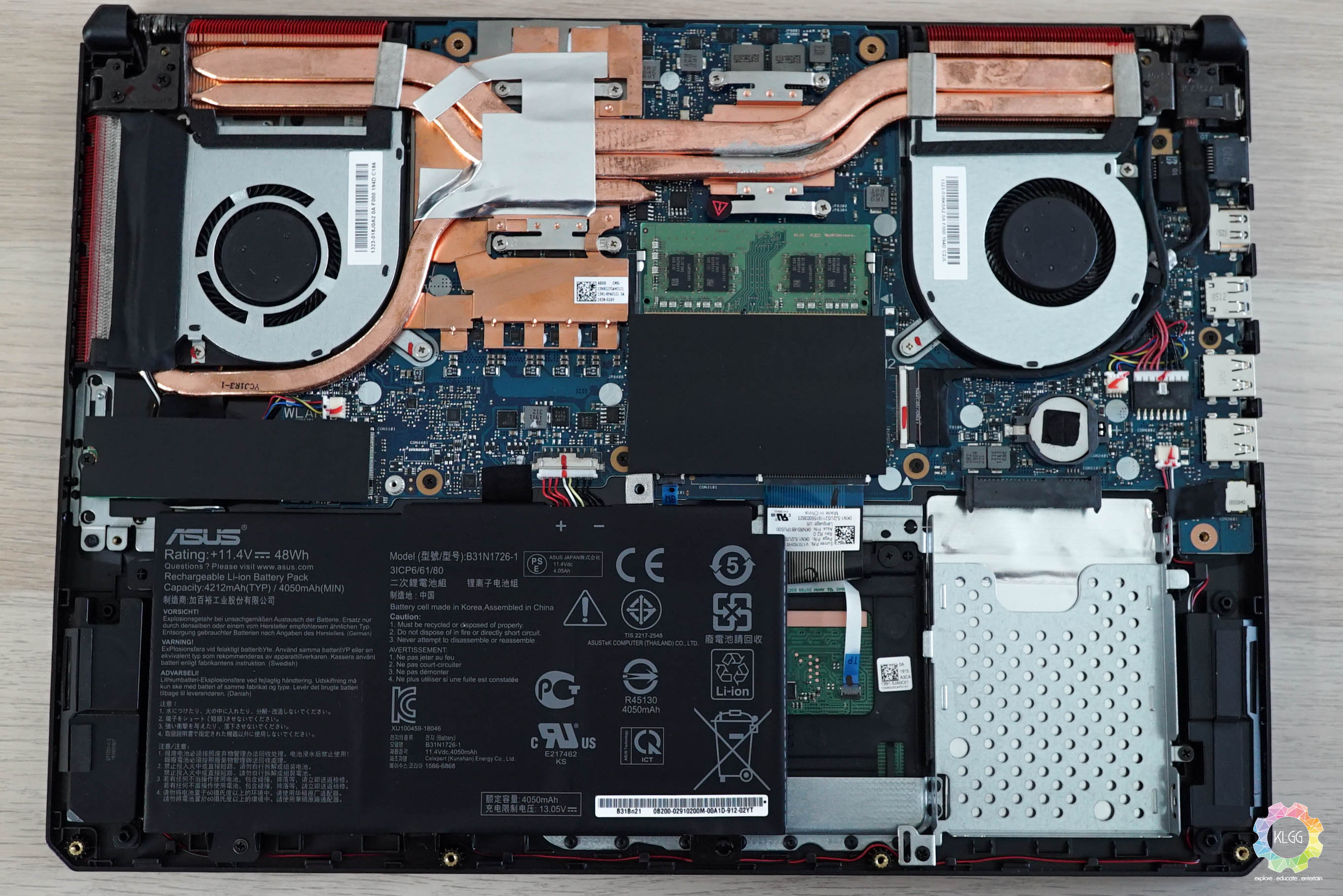 Two speakers are placed on the side, but they're horrendous. The cooling is fantastic here – with fan boost set to Turbo, resource-intensive games would push the laptop to around an average of mid 90s for CPU temperature, while the GPU hovers around mid 70s to mid 80s. Less graphically intensive games wont trouble your hardware too much with around mid 80s for CPU and mid 70s for GPU. Also just as important is that the keyboard and palm rest remains at a comfortable temperature even when gaming for long hours, which is a big plus.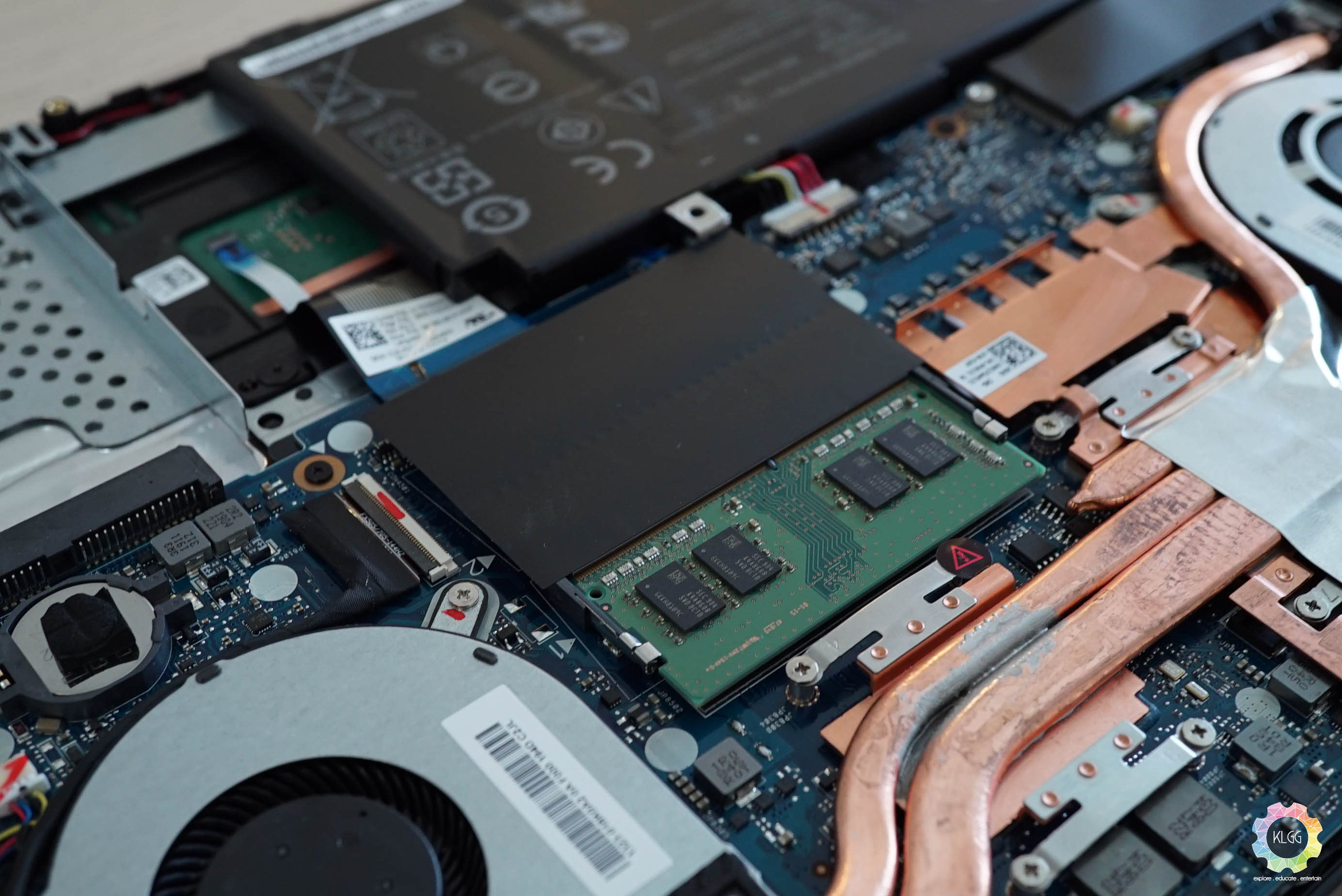 The top two SKUs in the FX505 lineup comes with single channel 8GB DDR4 2,666Mhz RAM, while the rest get 4GB RAM; ASUS claims that they're offering the bare minimum memory specs to keep the laptop affordable; and you're still able to add one more RAM card for dual channel memory. All SKUs across the board get 512GB PCIE NVME M.2 SSD for storage, and you can add more via an extra SATA slot. 
With thermals covered, we head into performance. With the AMD Ryzen 7-3750H and the Nvidia GeForce GTX 1660 Ti 6GB, I was able to play some AAA games on high-medium to low-high with steady 50fps.  Results on User Benchmark scored the 1660 Ti at least 50 percent better than the 1060, which was the version of the TUF FX505 we had the last time around. But our own tests have garnered mixed results.  
Fire Strike scored an impressive 11,269, which is decent for mid-ranged device. Our tests with Time Spy scored 4,956.
Over on Geekbench, the laptop scored 3,915 on single-core and 11,950 on multi-core which is lower than what the i7-8750H scores, but it's understandable since the Ryzen 7-3750H is a supposed to be a more power-saving CPU.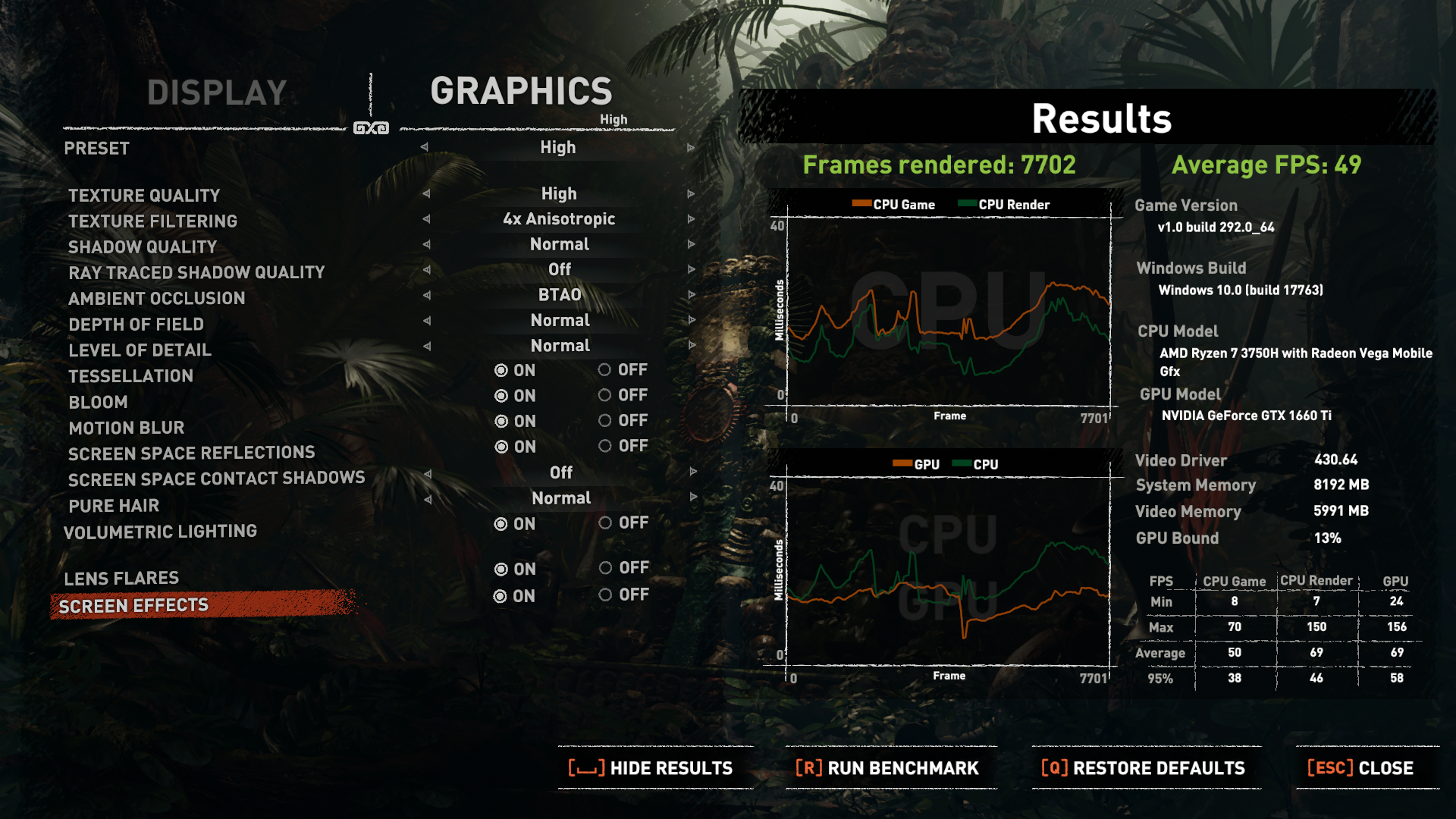 Moving on to gaming performance, we begin with Shadow of the Tomb Raider. Using the in-game benchmark tool with graphics set to high on 1080p, we scored an average of 49 FPS, while suffering load-in stutter just as we entered the third scene. Based on our review of the Intel version of the FX505, this this AMD version falls by just two frames. Part of the reason for this could be the weaker CPU as well as the 8GB, single-channel memory this laptop is running on.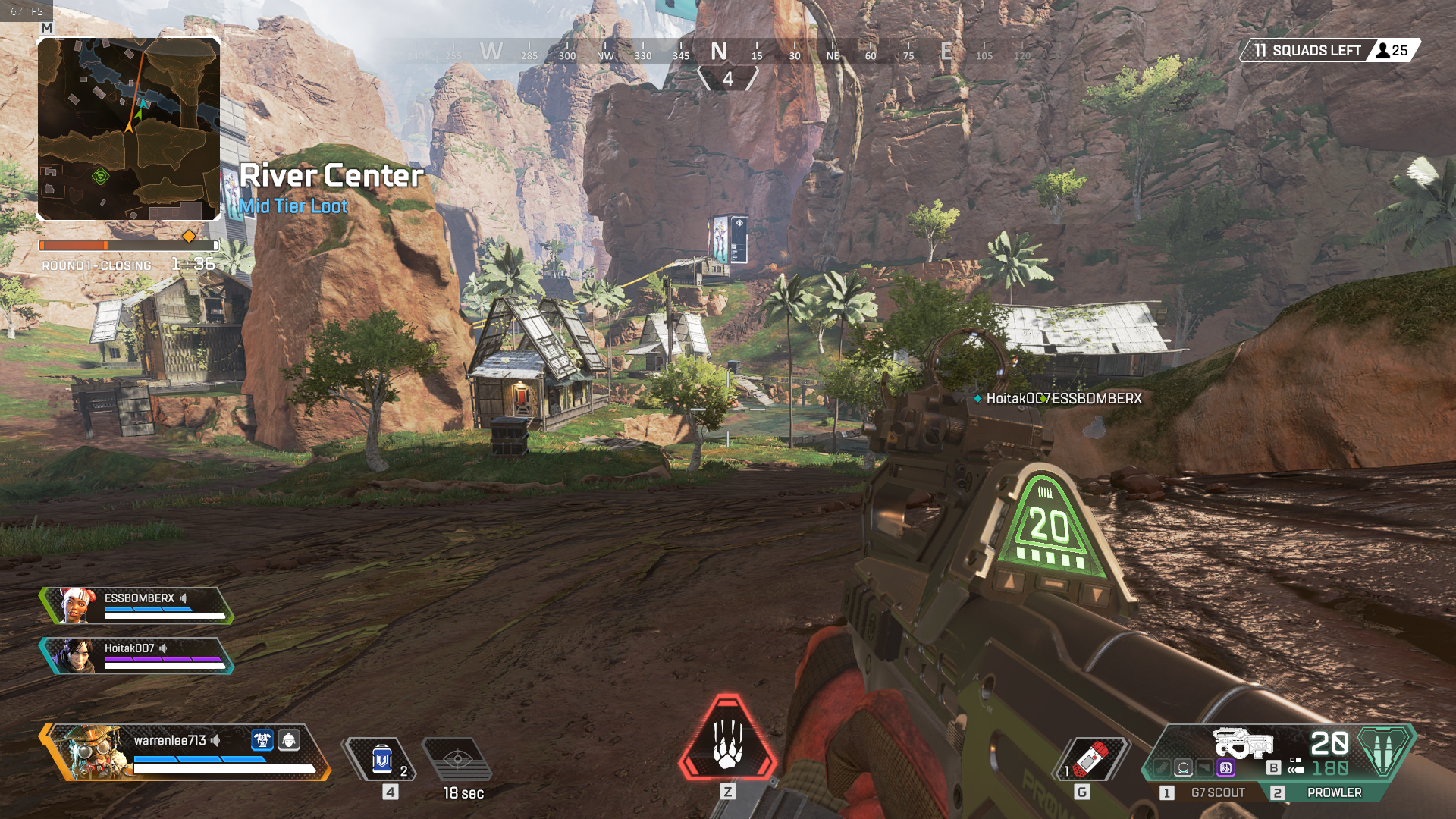 We move on to Apex Legends, because it's 2019 – and with everything set to high at 1080p, we consistently hovered between 64 to 70 FPS. Not too shabby, but we would've expected a steady 80 FPS.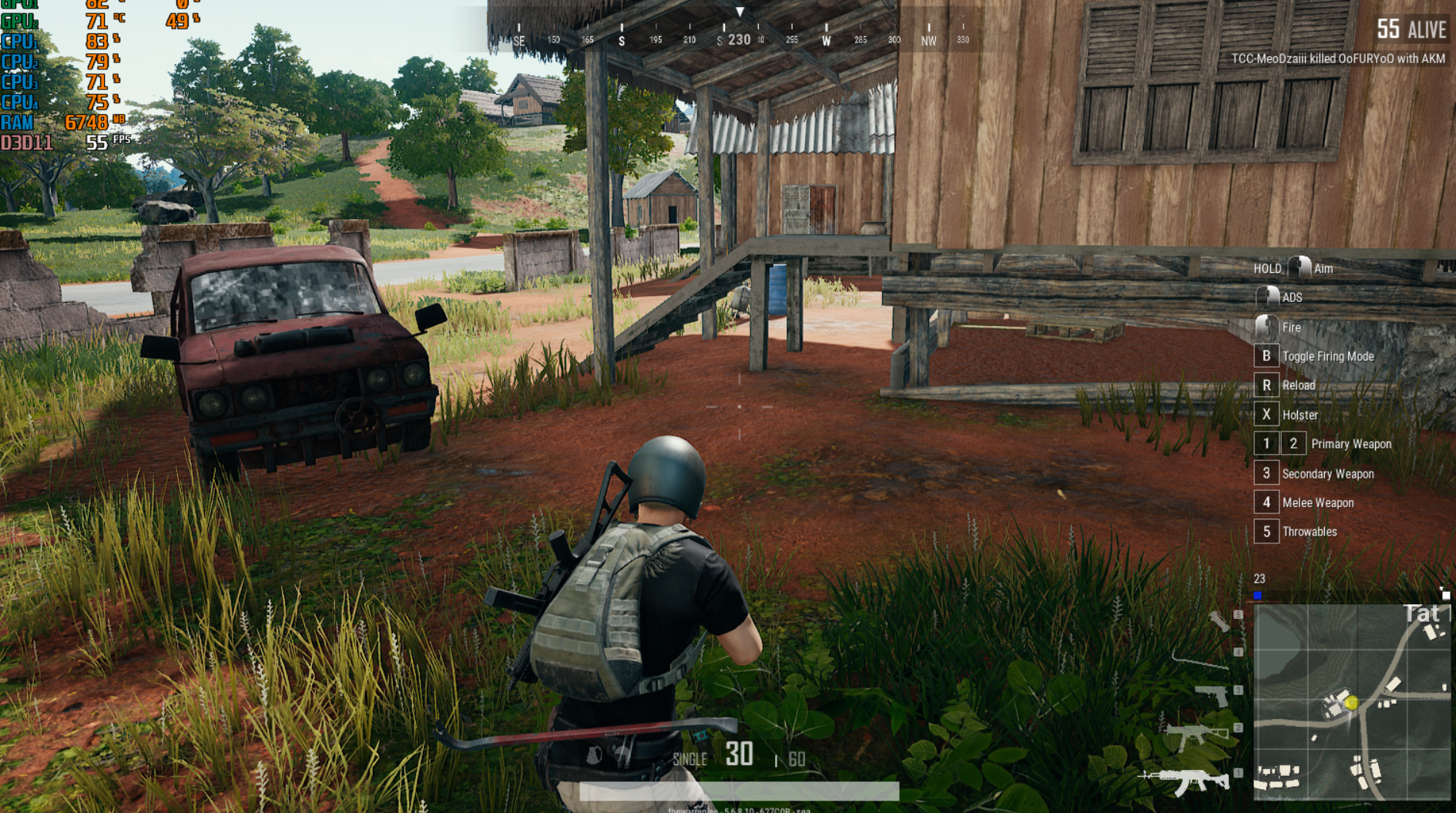 With PUBG on Ultra and again on 1080p, we hovered around 56 to 65 FPS, there were noticable stutters in densely-populated areas. I again attribute that to the low memory; but tone it down to high or medium-high, and you should get silky smooth gameplay.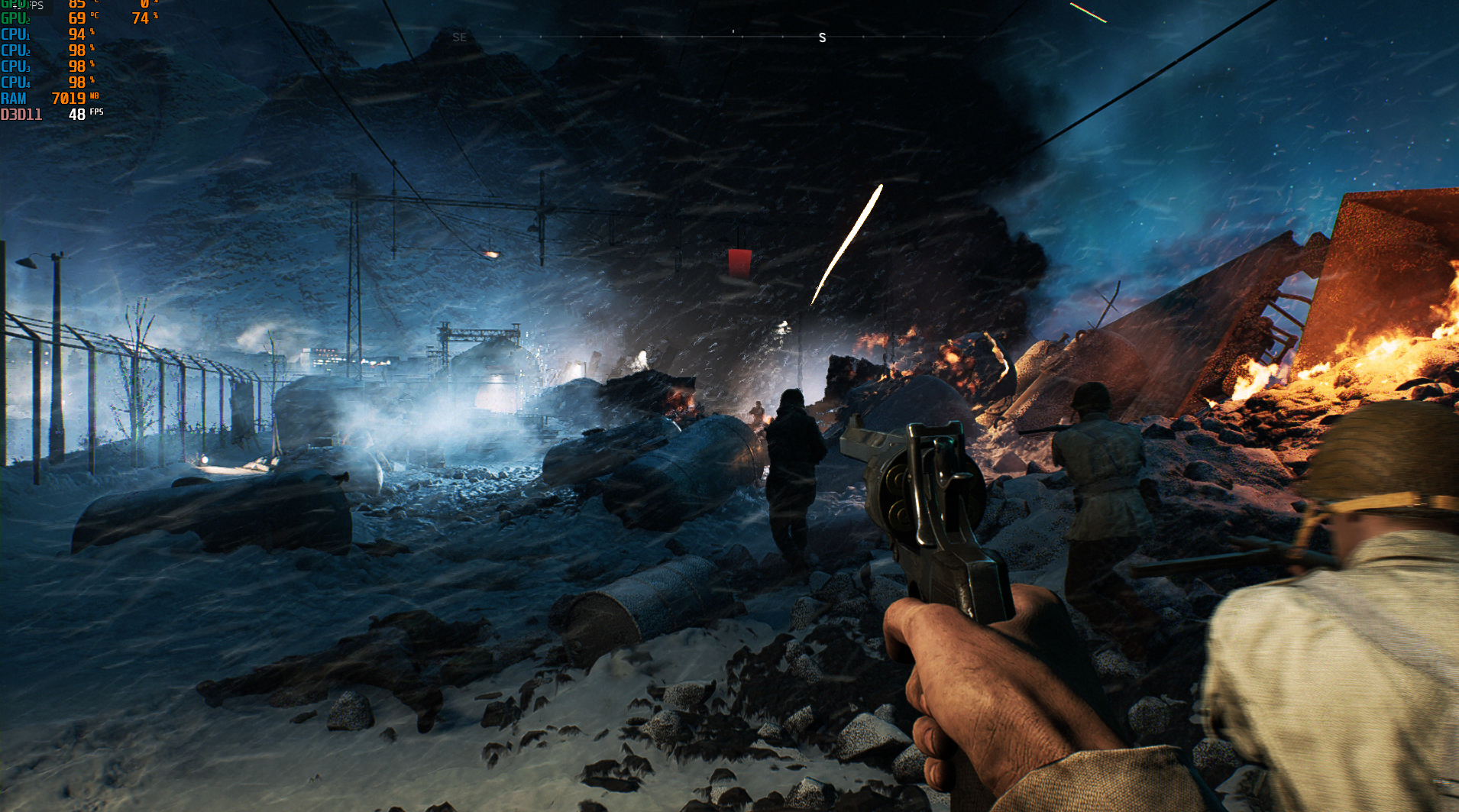 Lastly, we ran Battlefield V on Ultra at the same resolution, we managed an average of 48FPS during the first War Stories mission in Norway. You should be able to get a solid 60FPS if you run on medium-high. 
Although the Ryzen 7 3750H + GTX 1660 Ti combo should do slightly better than what we managed to benchmark, we reckon your problems could be solved if you add an additional RAM card making your system run on dual-channel memory.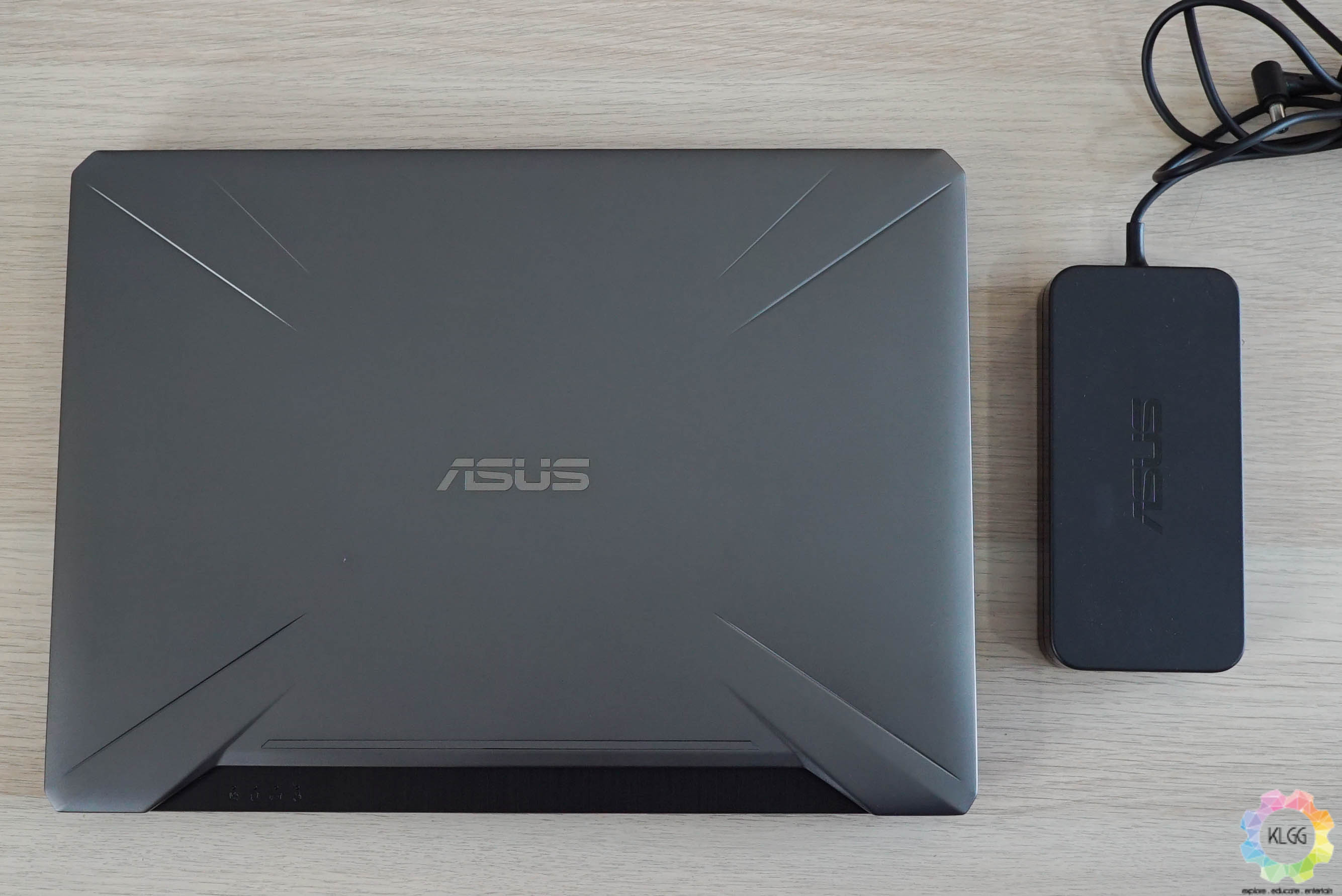 Now, with that Ryzen 7 CPU and its power-efficient design and a 48Wh battery, we managed to get about 5 hours of productivity – the 3750H packs an AMD Radeon Vega 10 integrated graphics, which the laptop automatically switches to when you're not plugged in. This will give you better batter life, with decent performance too if you're doing simple editing of photos and videos.  
Verdict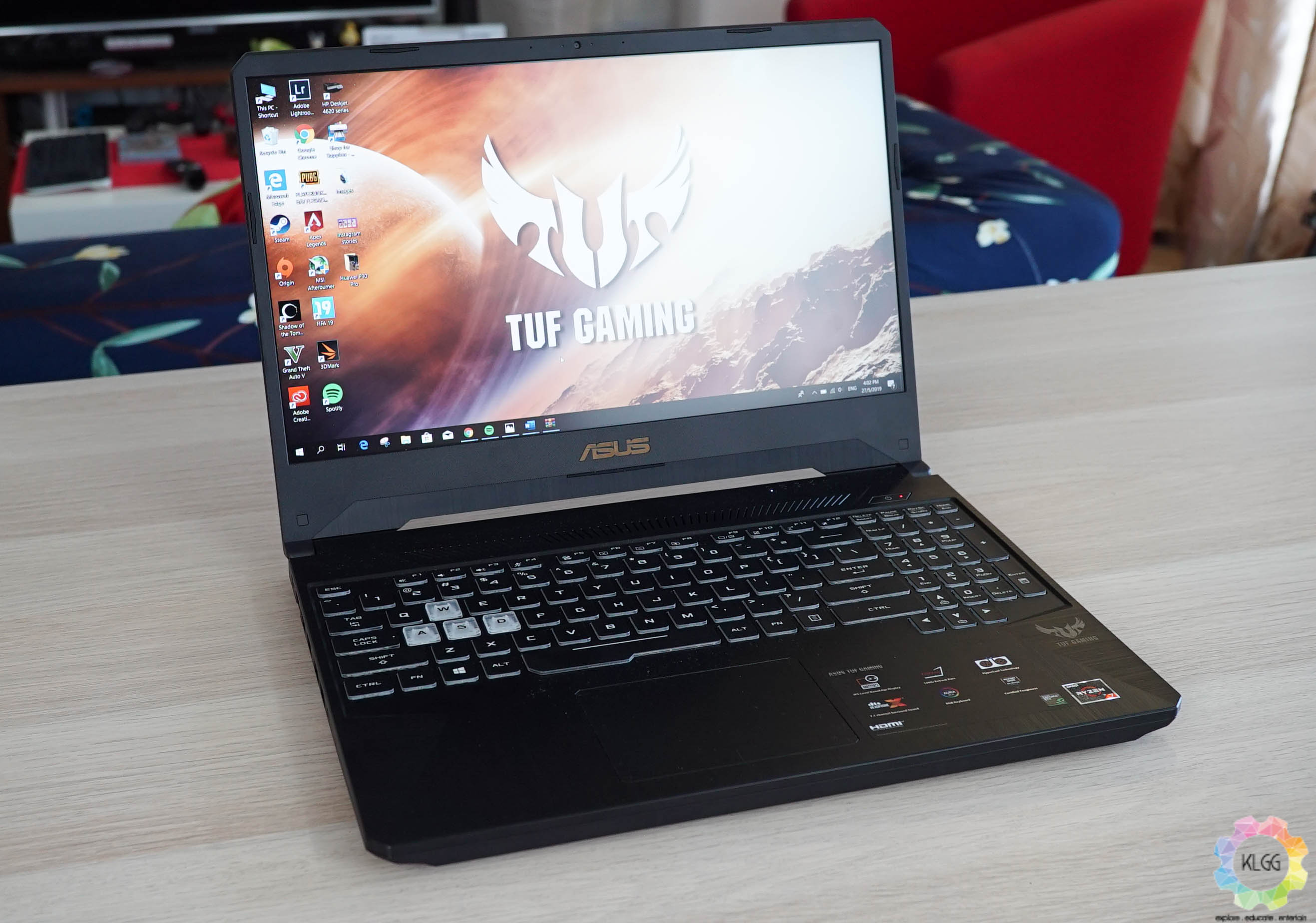 The refreshed AMD-powered ASUS TUF FX505 DU is a capable gaming laptop – It does well at handling AAA games at high or medium-high settings, but it was disappointing that they couldn't include a 60Hz panel. Its Ryzen 7 3750H CPU chipset, couldn't quite match the Intel Core i7-8750H in terms of performance, but what it does offer is better battery life and more powerful integrated graphics. 
The Nvidia GTX 1660 Ti did well to run AAA games when set to medium-high graphics, and with its newer Turing architecture, is a better card than the GTX 1060. But we highly suggest you bump the RAM up to at least 16GB running on dual-channel.  
The ASUS TUF FX505 is priced at RM4,399 and is a whole RM1,000 cheaper than the Intel i7 version; If you're on a tight budget, there's also a version of the laptop that comes with a GTX 1650 that costs RM3,499 with the same Ryzen 7 CPU but with 4GB soldered RAM instead. The AMD-powered ASUS TUF FX505 laptops will be available early June 2019, so if you're interested, you don't have to wait long. 
The Good
Affordable
Solid build quality
Decent performance
Great cooling performance
Fantastic battery life
The Not so Good
60Hz display
Hollow sounding keyboard
Underwhelming CPU
No USB-C and SD card reader
Poor audio quality