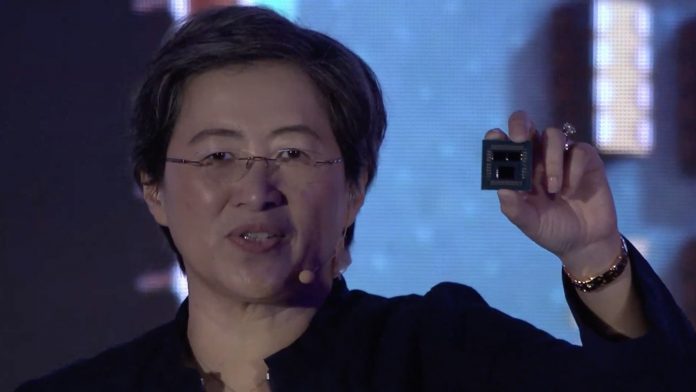 AMD has got a head start in COMPUTEX this year, while the company has teased the arrival of its next Radeon Navi GPU with the introduction of the Radeon RX5700 series, the highlight of its keynote is none other than the much anticipated 3rd Gen Ryzen 3000 series CPU, which is the world's first 7nm desktop CPU.
Three processors were announced in the keynote, with the Ryzen 9 3900X being the beast among them and the direct competition to Intel's Core i9-9920X CPU, sporting 12 cores and 24 threads, a base clock speed of 2.8GHz and boost clock speed of 4.6GHz.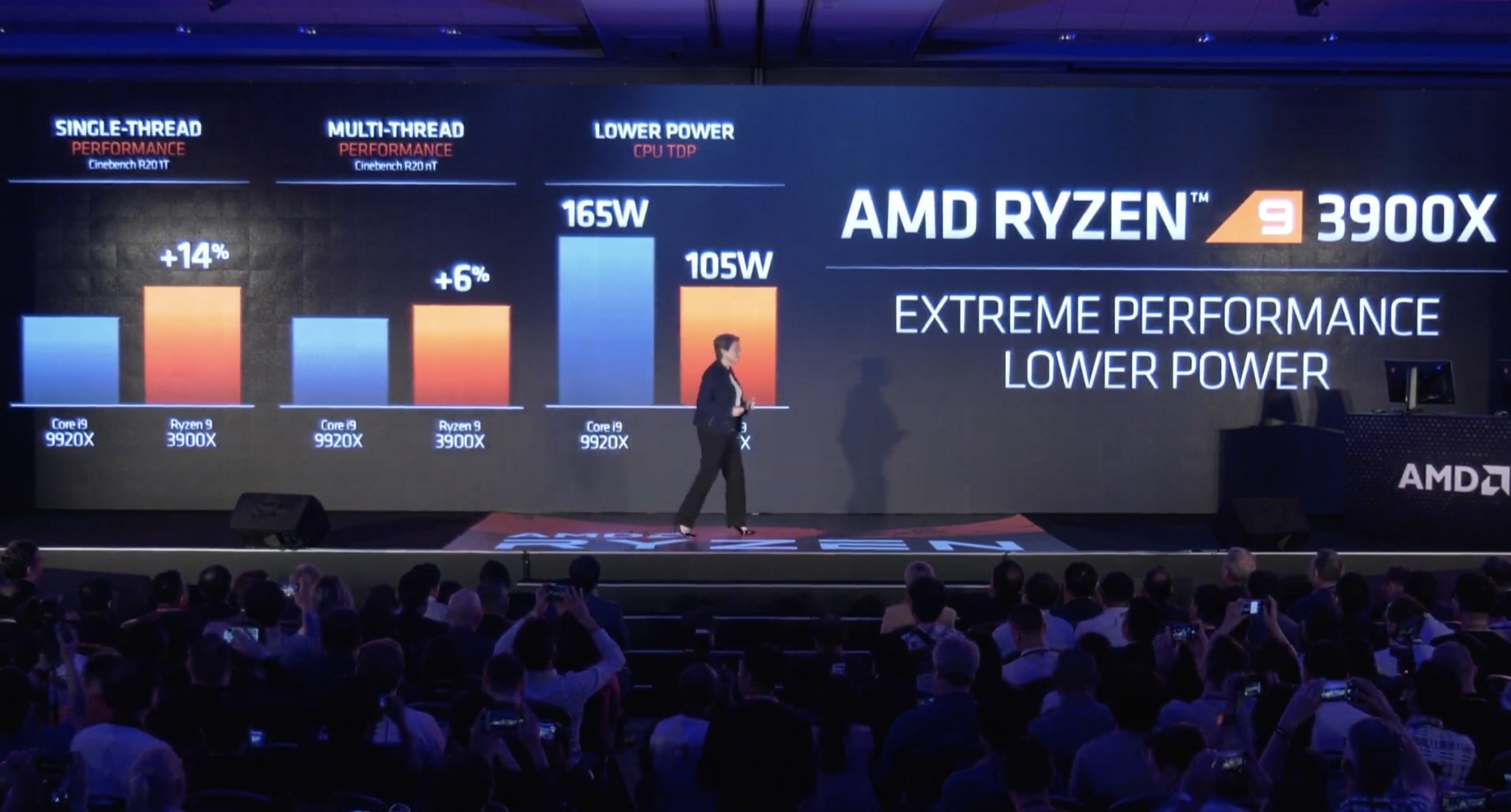 The Ryzen 9 3900X also has an incredibly low TDP of 105W, 60W lower than Intel's Core i9-9920X, AMD has demonstrated a Blender benchmark test using both CPUs and the former finished rendering 6 seconds faster, theoretically claiming a 14% faster single thread performance and 6% faster multi thread performance.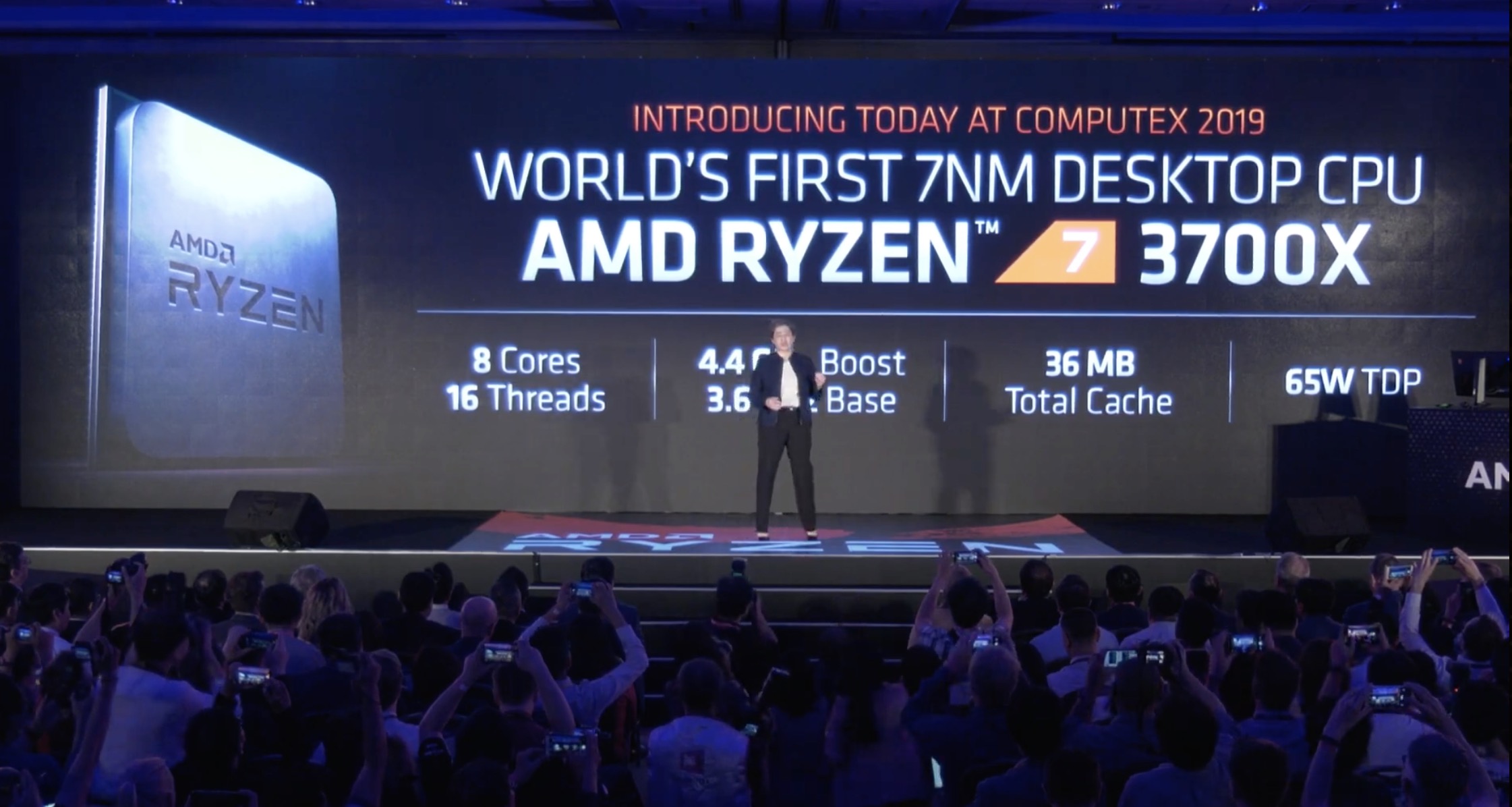 An update to the current Ryzen 2700X is the Ryzen 7 3700X, which has 8-cores and 16 threads, a base 3.6GHz clock speed and 4.4GHz boost clock speed. Using the CineBench R20 benchmark, the Ryzen 7 3700X is 15% faster in single threaded operations and 18% faster in multi-threaded operations as compared to the Ryzen 7 2700X.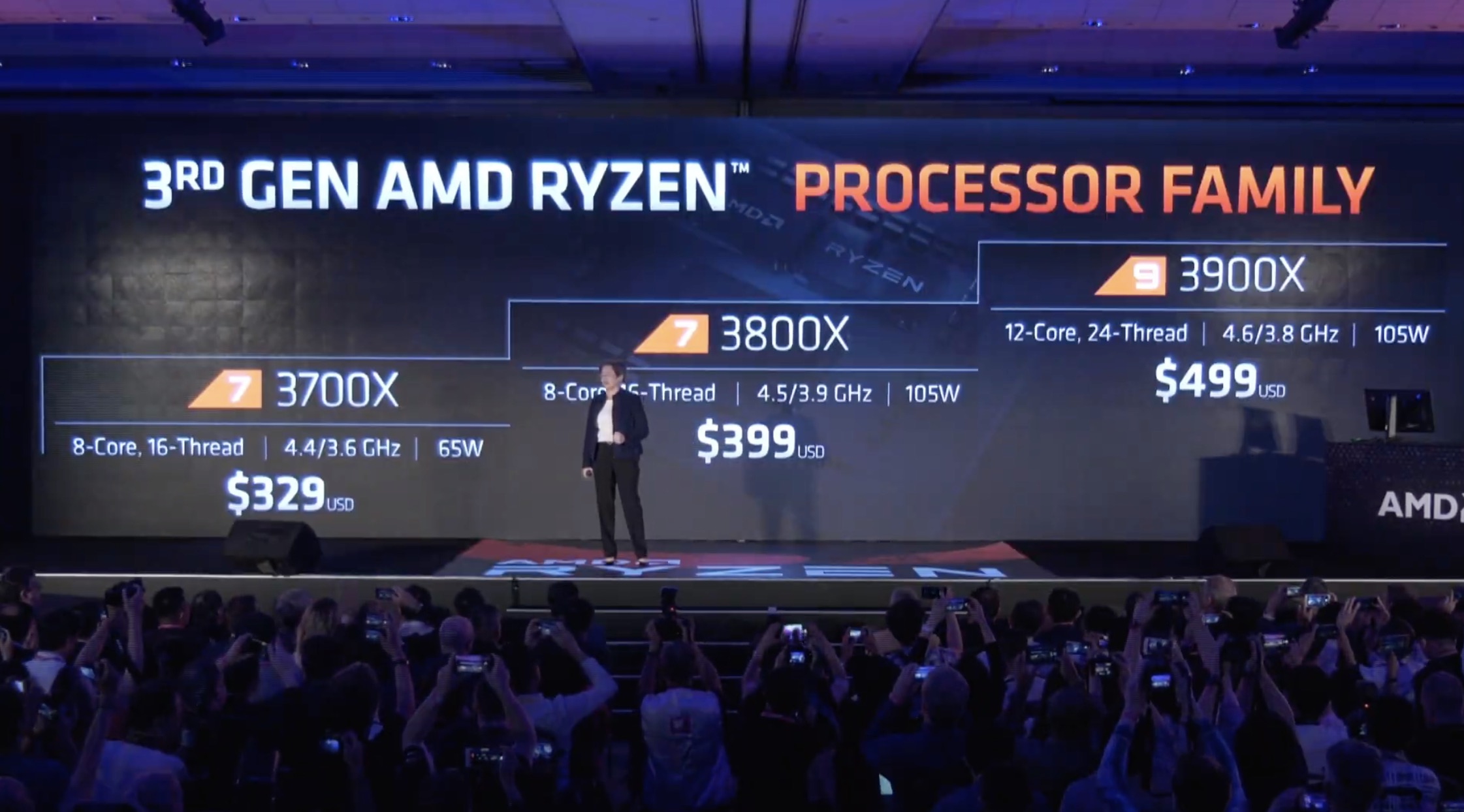 Interestingly, AMD also announced the Ryzen 7 3800X processor, which comes with a significantly higher 3.9GHz base clock speed and a slight increment in boost clock speed at 4.5GHz, touting this particular chip as the new 8-core performance leader.
The 3rd Gen Ryzen 3000 series CPUs will launch together with the new AMD X570 chipset motherboards, with numerous models from partners ASUS, Gigabyte, MSI, BIOSTAR and more, it will also be the first chipset to offer PCIe 4.0 support for the upcoming Radeon Navi GPUs, offering up to 42% faster performance than PCIe 3.0, older AM4 platforms will also be able to support the 3rd Gen Ryzen CPUs with a BIOS update.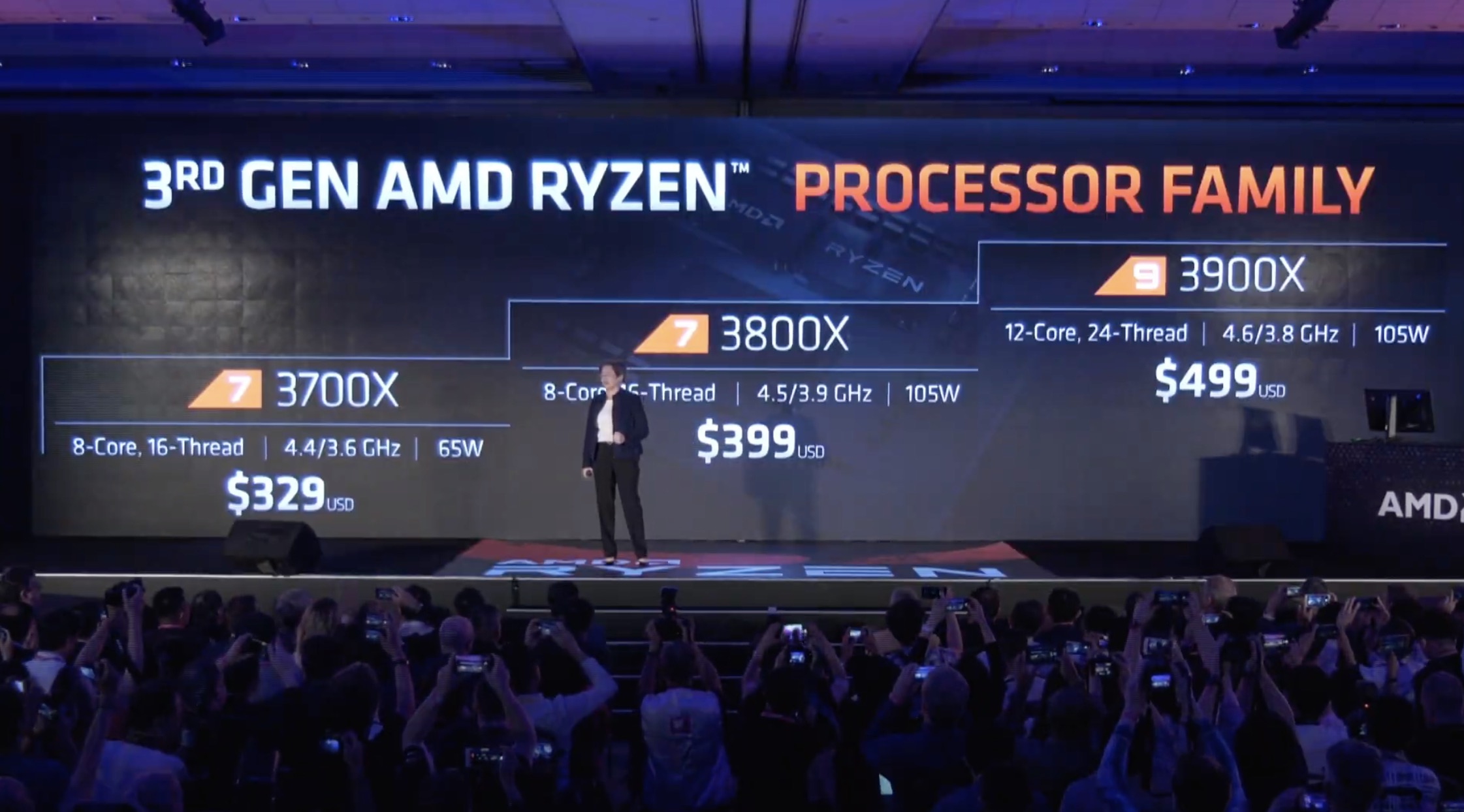 As for pricing and availability, the 3rd Gen Ryzen CPUs will be available starting July 7th, with the Ryzen 7 3700X and 3800X retailing at US$329 and US$399 respectively, the 12-core Ryzen 9 3900X will retail at half the price of the Core i9-9920X at US$499, OEM partners such as Acer, ASUS and Alienware will also be selling desktop systems based on these CPUs at launch date.