Dell tends to surprise at times with their new laptop offerings, as we managed to spot the new Inspiron 15 7000 series over the company's Facebook ad this round, and boy, they are impressive machines for content creators and productive workers on the go.
For starters, the new Inspiron 7000 series will come in two models – the 7590 and 7591, with the former being the higher end model equipped with a 9th Gen Intel Core i7-9750H processor, NVIDIA GeForce GTX 1650 4GB GDDR5 graphics, 8GB DDR4-2666MHz RAM, 512GB of PCIe SSD storage, and interestingly, Thunderbolt 3 support on its USB-C port. Other features of the Inspiron 15 7590 include a fingerprint reader built into the power button, a MicroSD card reader, three USB 3.1 Type-A ports, and a full-sized HDMI 2.0 port.
As for the Inspiron 15 7591, Dell is also equipping it with a 9th Gen Intel Core i5 9300H processor and a still rather capable NVIDIA GeForce GTX 1050 4GB graphics, there's lesser storage at 256GB albeit being a fast PCIe SSD, you still get 8GB of DDR4-2666MHz RAM, Thunderbolt 3 support on its USB-C port, and a fingerprint reader built into its power button.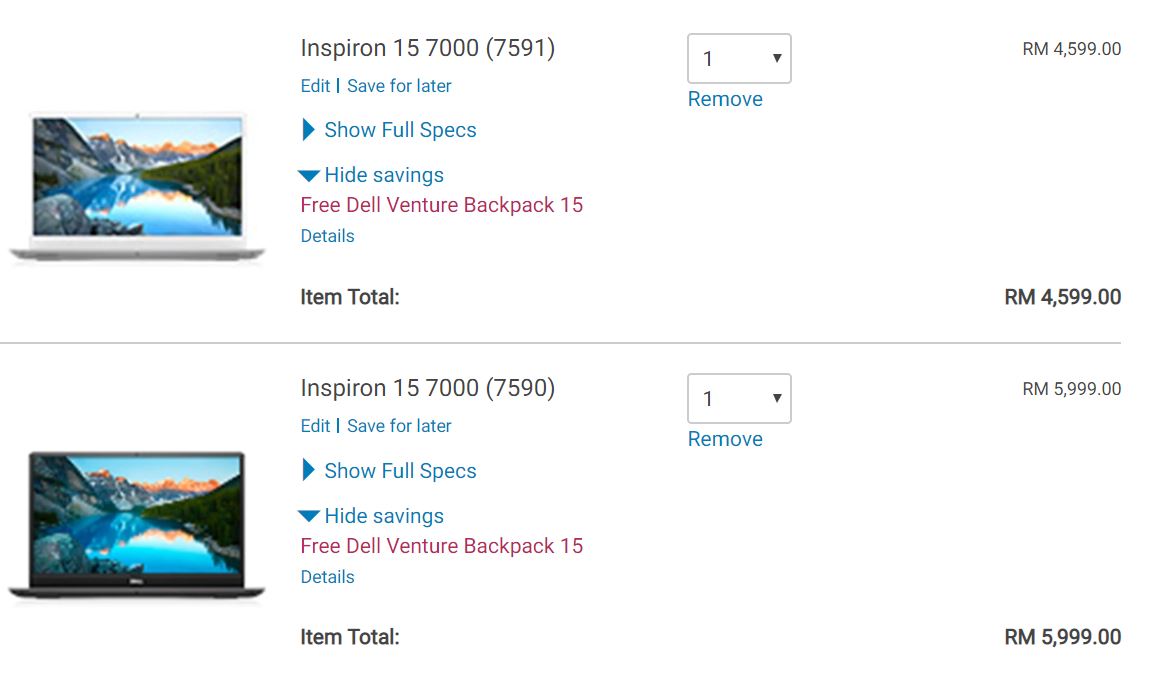 In terms of pricing, Dell has only listed one spec for each respective models, with the Inspiron 15 7590 retailing at RM5,999 and the Inspiron 15 7591 retailing at RM4,599, which makes these two machines pretty good alternatives to the more expensive XPS 15, that hasn't been updated with Intel's 9th gen processors.