Everyone loves Netflix as it has a variety of programmes to choose from and accommodate to audience from all ages. However, that's also Netflix's weakness as children may end up being exposed to inappropriate content. To solve this issue, Netflix improves its parental controls by not only letting users create "kids" profile, but also providing more customisation.
When you access the profile page, you'll be led to several options, in which one of it says "Allowed TV shows and movies". If you've checked the kid profile, then you'll get two options — "for older kids and below" and "for little kids only". The first will display content that are suitable for older kids while the second will display content that are suitable for all ages. This feature can help parents prevent their children from watching programmes that contain horror, mature and violent content.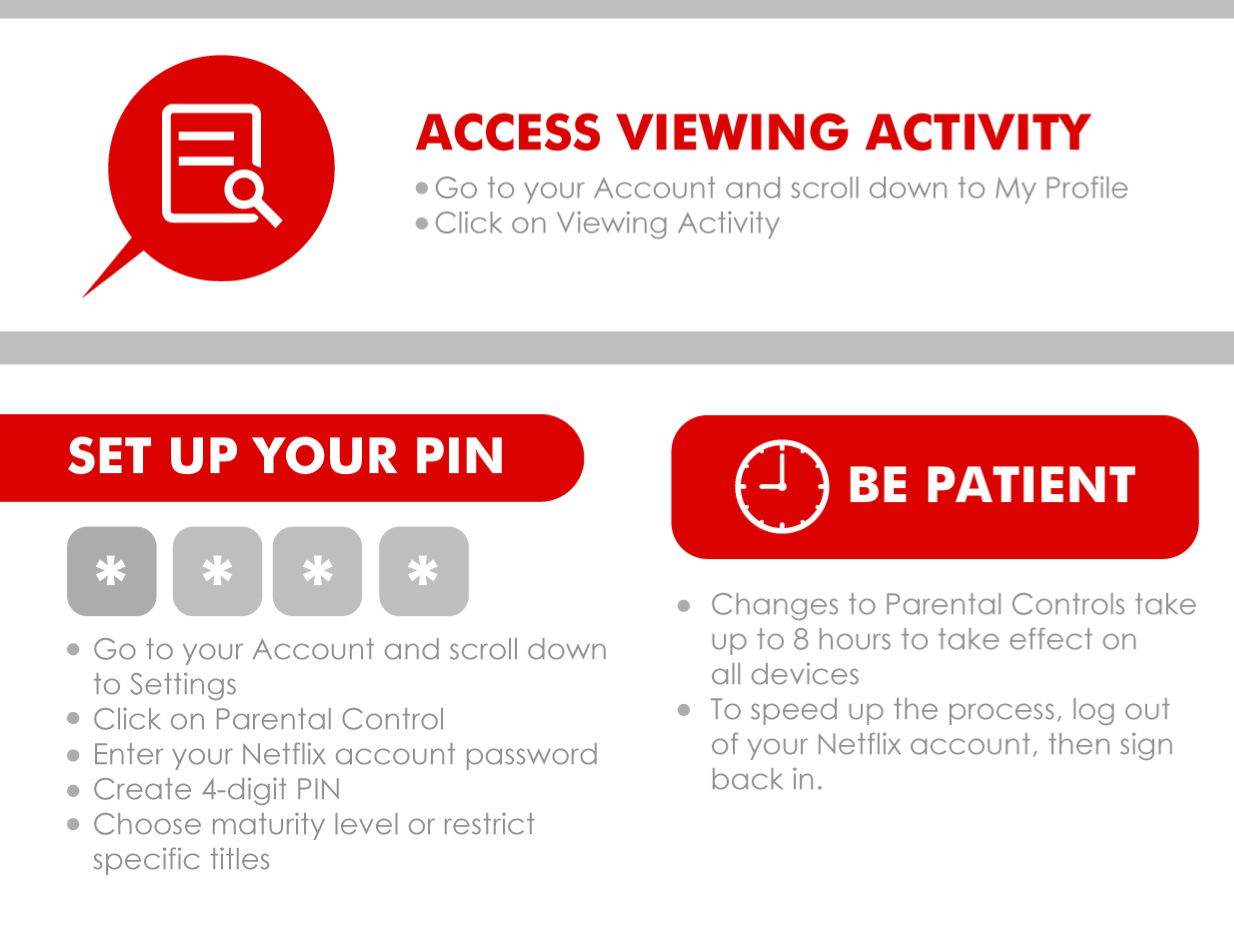 How about teenagers? Well, Netflix also has options for different maturity levels when it comes to creating an "adult" profile. They can set the allowed TV shows and movies "for teens and below" so while programmes rated PG-13 or TV-14 are allowed, their teenagers still can't access mature content.
Teenagers and even children are smarter these days, which is why they can just think out of the box and use their parent's account to watch any programmes they want. Netflix is one step ahead with a 4-digit PIN setup that will let parents restrict contents that they would not want their children to view. For example, you can always set a PIN for shows like "The Conjuring 2" or "Fifty Shades Darker" so your children will need the PIN to access the show.
Last but not least, Netflix includes a Viewing Activity tab that will reveal a list of recently watched shows and movies, so you can always check what your kids have been watching.