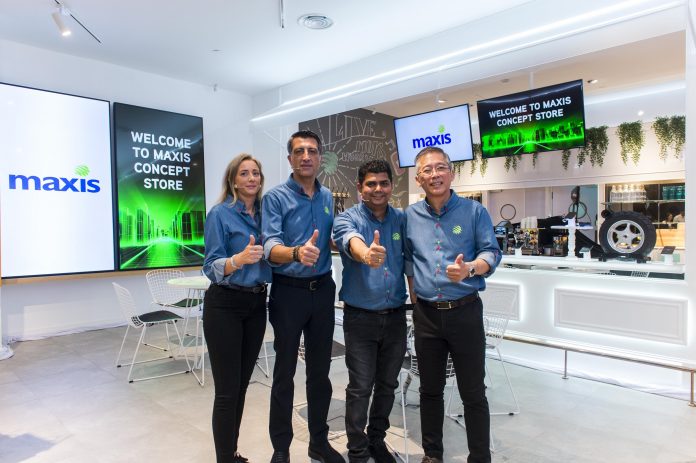 The phrase "concept store" gets thrown around a lot by marketing folks to upsell the brands they represent – this time however, Maxis new concept store may actually do the phrase some justice.
Located in The Gardens Mid Valley, the concept store puts emphasis on a digital-first retail experience for customers. The store is equipped with massive 98-inch LED screens supports voice recognition, allowing customers to make product comparisons via their own voice.
These screens replace traditional customer service counters which are now likened, by Maxis, to café bars and will be equipped with robots, app-enabled self services and personal demos. Maxis had also introduced the Maxis Interactive Retail Assistant (M.I.R.A) app, that powers all things digital in the store and lets customers get in on the shopping experience digitally.
RFID tags will be front-and-centre, and by using M.I.R.A, users can get information such as price and other details simply by scanning the RFID.
To kickstart its operations, Maxis have announced that they will be collaborating with Razer to feature an in-store gaming zone where gaming-centric hardware and software will be on display.