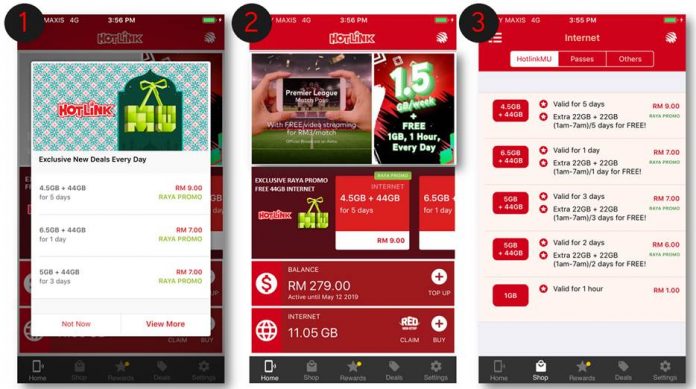 We love festive seasons because not only do we get holidays where we can finally take a break from school or work, we can also get lots of deals and promotions, like the HotlinkMU RAYA deals.
To reward their customers, Hotlink has decided to offer 44GB high-speed Internet for free when customers purchase any HotlinkMU RAYA deals from May 16 till June 30. There are a few different options to pick from, depending on the validity and amount of data you want.
However, the 44GB Internet data will be split into half — 22GB for all-day and 22GB for 6 hours from 1AM – 7AM. The data will also be automatically activated once customers purchase any HotlinkMU Raya Promo pass. Of course, customers will need to have the Hotlink RED App that can be downloaded on Google Play Store and also Apple App Store.
For more information, check out Hotlink's website.