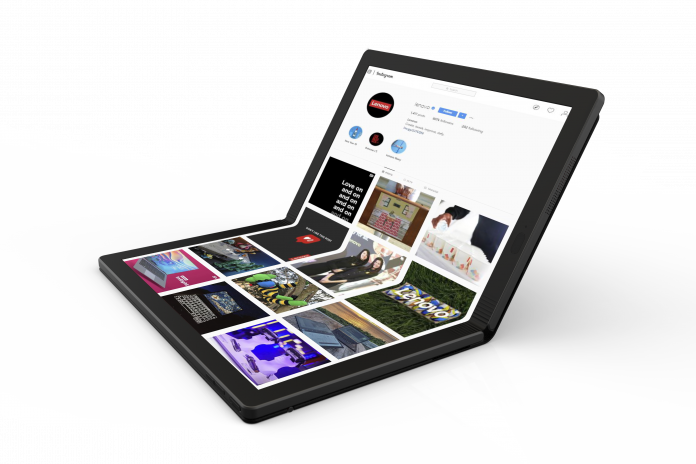 The Samsung Galaxy Fold may have been a disaster, but it did not stop other brands from trying to perfect the art of foldable screens. At Accelerate, Lenovo unveiled a prototype of the first foldable PC in the ThinkPad X1 series, a laptop with all screen and no physical keyboard.
The foldable PC is in its early stages of development, hence there weren't many specs revealed yet. However, it is announced that it has a 13.3-inch foldable screen with OLED 2K display and the current design features rather thick bezels.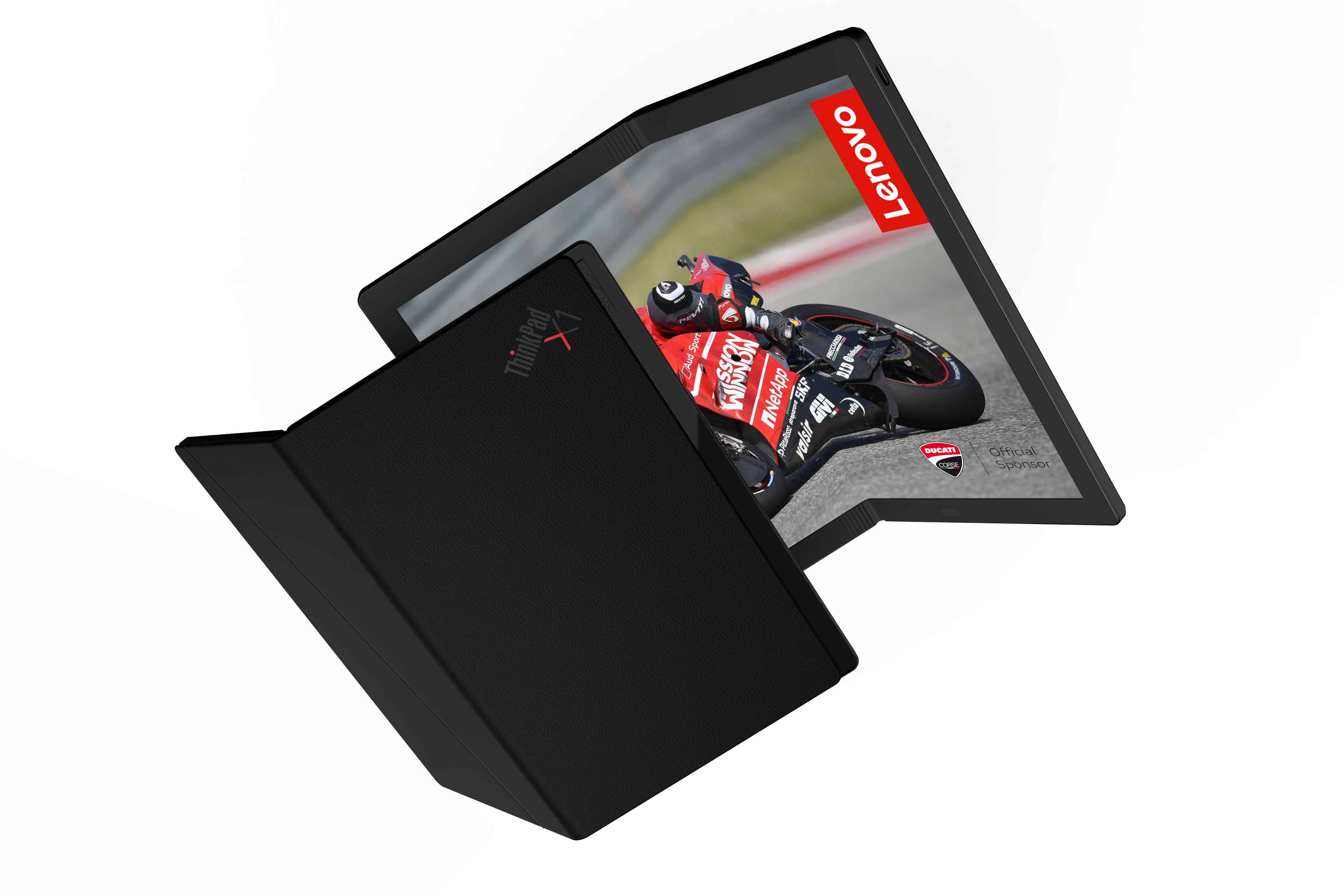 In addition, the foldable device will be powered by an Intel processor and run on Windows. An on-screen keyboard will replace its physical keyboard, and it will also have stylus support.
That's all that has been revealed by Lenovo so far, but the company also said that the laptop will be available in 2020. We will probably get more information in the months to come as the company further develop the laptop.