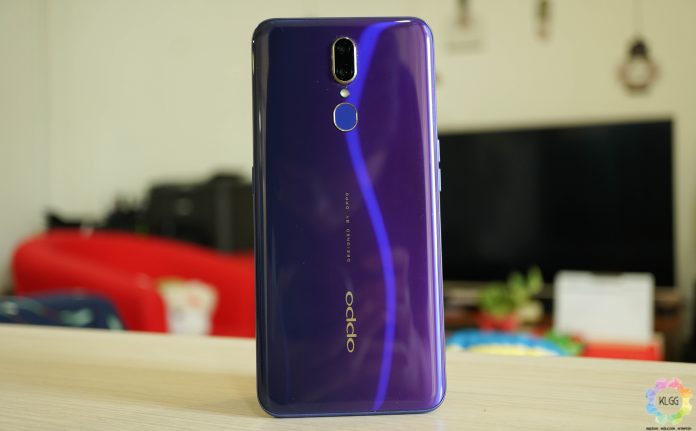 Last month saw the launch of the OPPO F11 Pro to much fanfare – it was lauded mainly for its sleek design, impressive camera performance and relatively low price tag. OPPO has taken notice and, a month on, has released the OPPO F11, without the Pro. One begs the question as to why they've decided to launch this phone – could it be because every series needs the regular, non-pro version of the phone; or could it be that the F11 provides the necessities found in its elder brother, all for a lower price?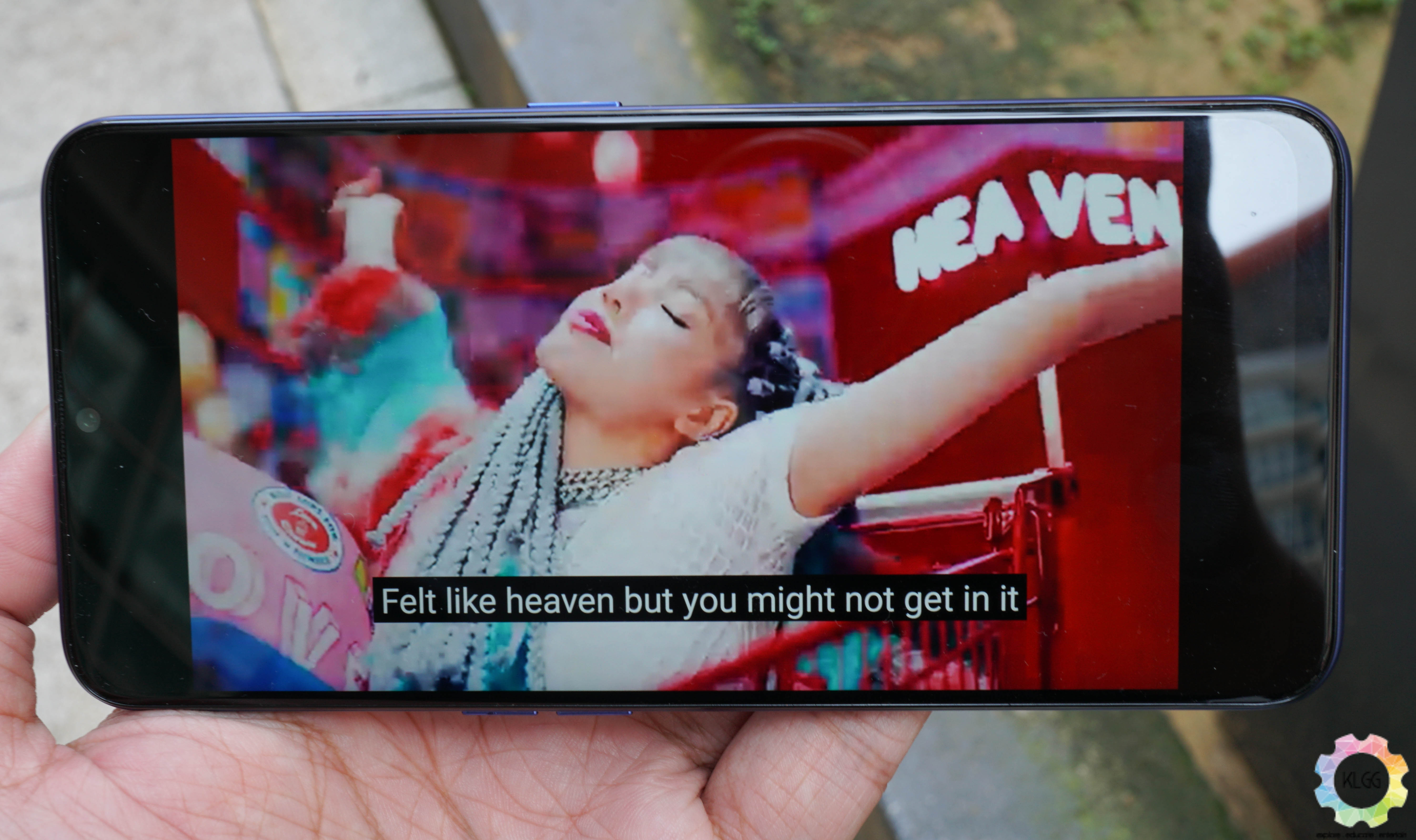 Comparing the F11 Pro and the F11, there are a few differences to note – the most obvious being that the F11 has a drop notch display, while the F11 Pro has a full screen panel. Yes, that means that the F11 Pro has a pop-up selfie camera and the F11 doesn't – no big deal. Plus, both pones sport a 6.5-inch IPS LCD screen anyway.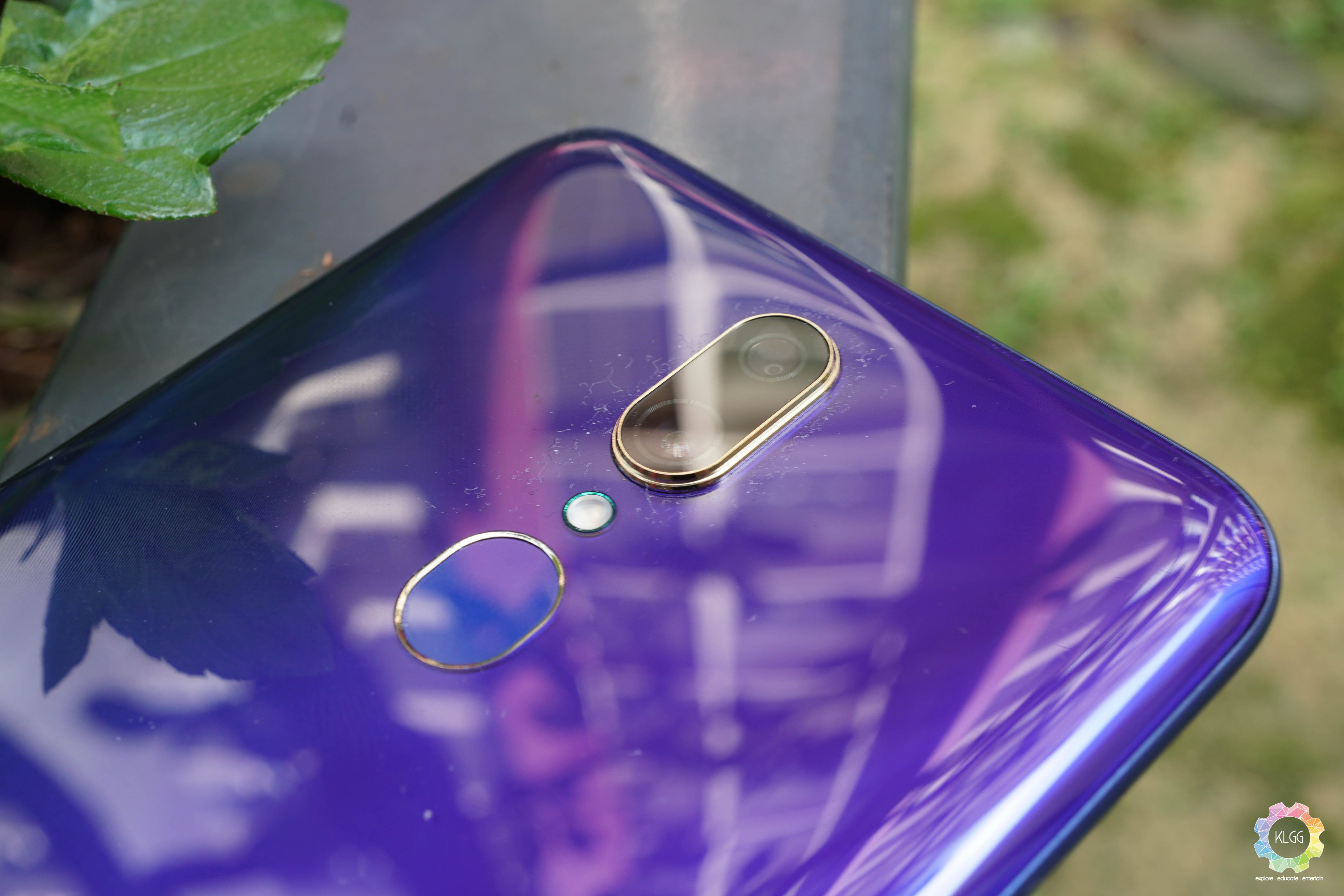 Over on the back is the same gradient fish that's accented with an 'S'-like shimmer. What's also left unchanged is the dual-lens camera setup (48MP main + 5MP depth sensor) – and we're glad to say that at this price range, the OPPO F11 takes great photos during both day; but as you may have suspected, night-time photography suffers a bit. With no change in the settings, images came out with obvious noise – turning on 'Nightscape' mode does sharpen images a little, but it's still a let down.
The phone's heavily-advertised 48MP is, for the most part, decent. When set to 48MP mode, images are shot in an 4:3 aspect ratio; and in terms of quality, at least at first glance, the 48MP mode does marginally better than the default 12MP; but the difference is negligible. 48MP does come in handy when you're uploading your photos online, when compression happens – your images would fare better than your 12MP snaps. But we go back again to its price point – at RM1,099, the OPPO F11 still does a good job in this aspect.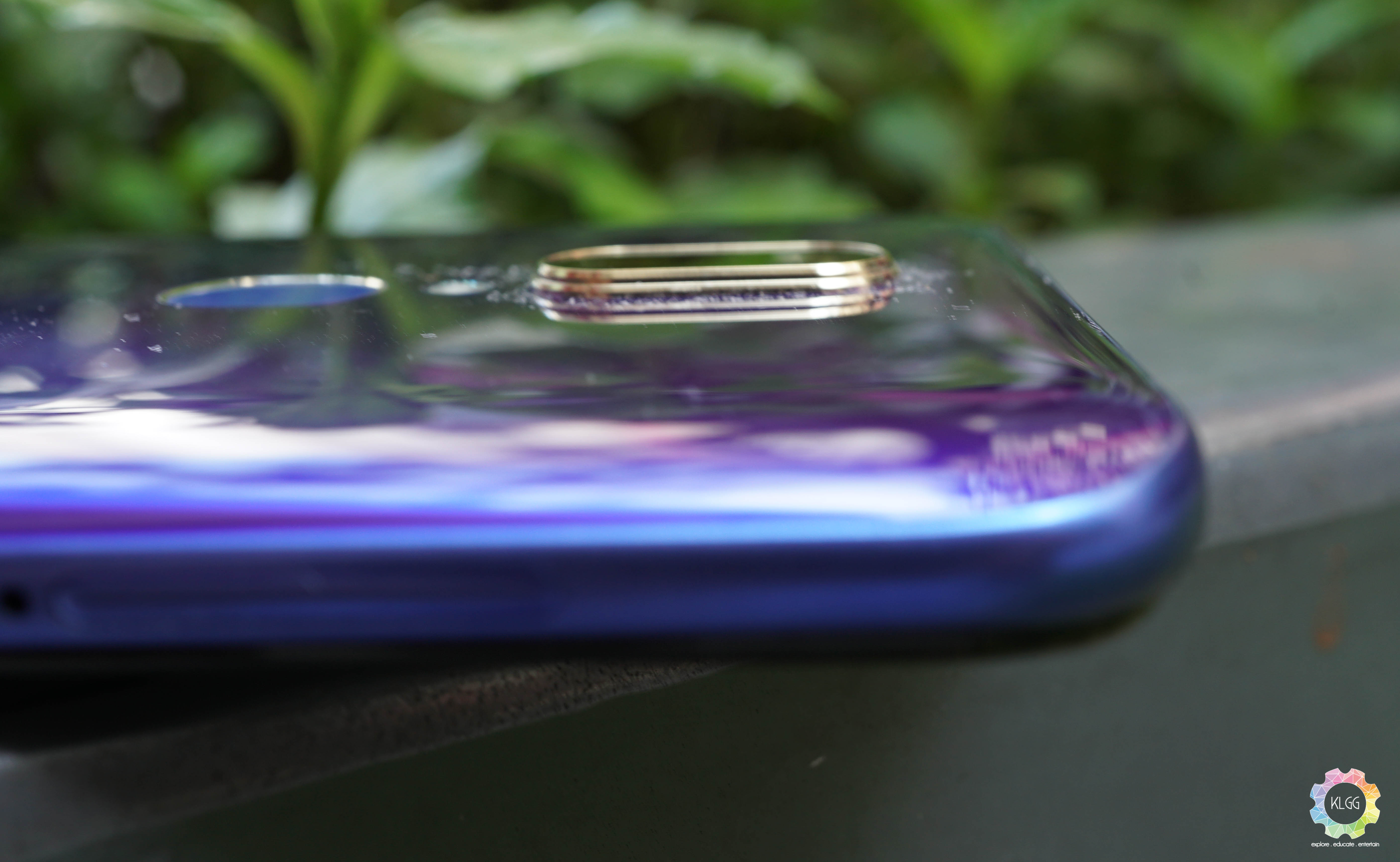 What is a bit of an issue is the phone's portrait mode and its bokeh effect – when snapping human subjects, the bokeh can eat up parts of person's hair; however, when snapping objects, portrait images turn out fine. The camera module at the back does protrude quite conspicuously – this wasn't an issue on the F11 Pro, but then again it is a thicker device than the regular F11. But as long as it takes great photos, I'm not complaining.
The phone's 16MP selfie camera is another selling point being pushed by OPPO, and while it's capable, it doesn't amaze either. I tried out its AI capabilities and it does a good job at making look palatable. But like most budget or mid-ranged snappers, it performs well with proper lighting, and suffers in low-light situations. Grainy is the word you're looking for and if you're an avid selfie taker, you're likely to know your way around getting good lighting anyways.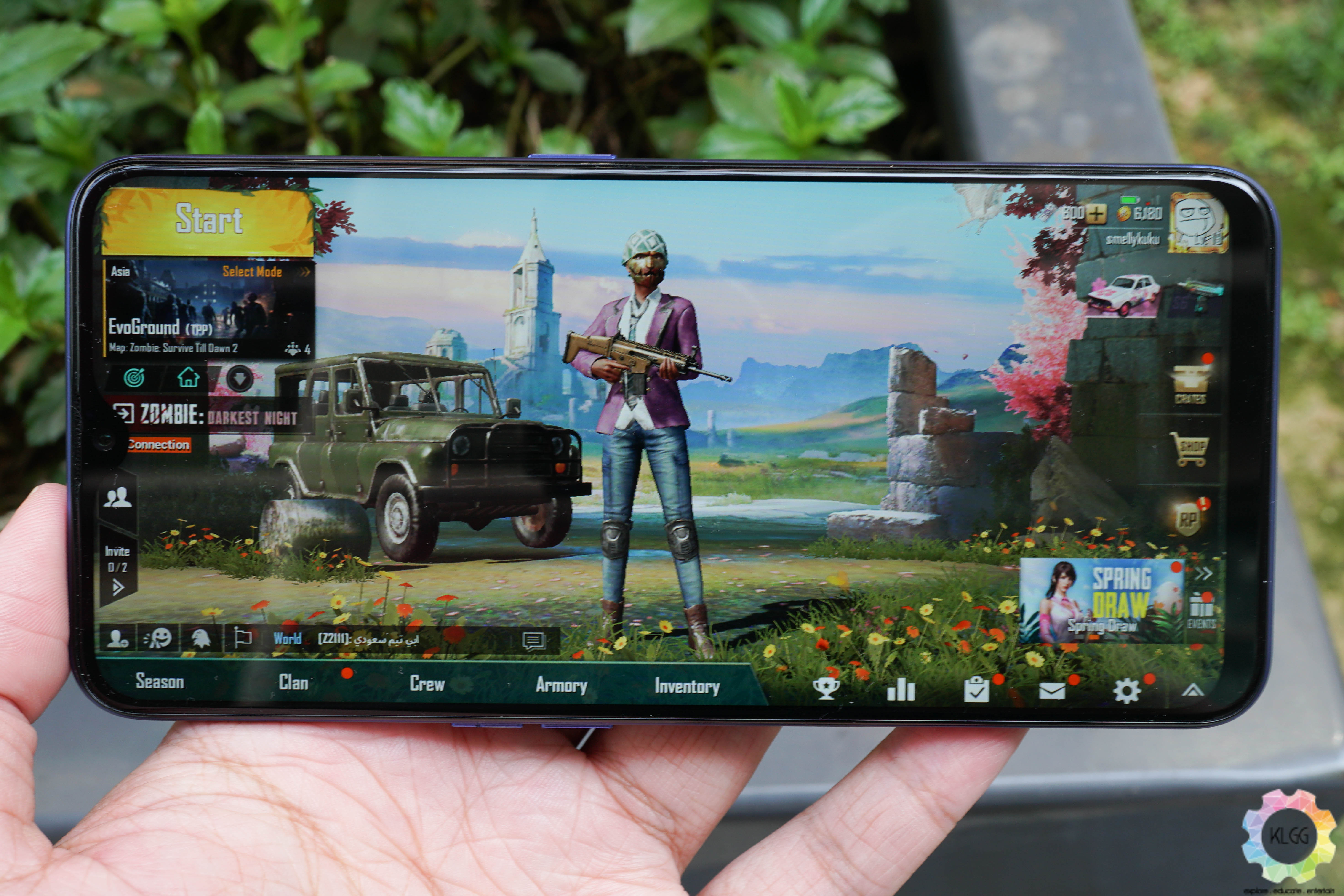 Moving on to the brains of the operation – a Mediatek Helio P70 chipset; it isn't the most powerful chipset in the market, but coupled with 4GB of RAM and 128GB internal storage, general usage faired well and response was snappy. When it comes to gaming, the phone managed to handle PUBG: Mobile on medium graphic settings quite well – very rarely were there dips in framerates, and the phone stayed relatively cool even after a couple hours of gaming.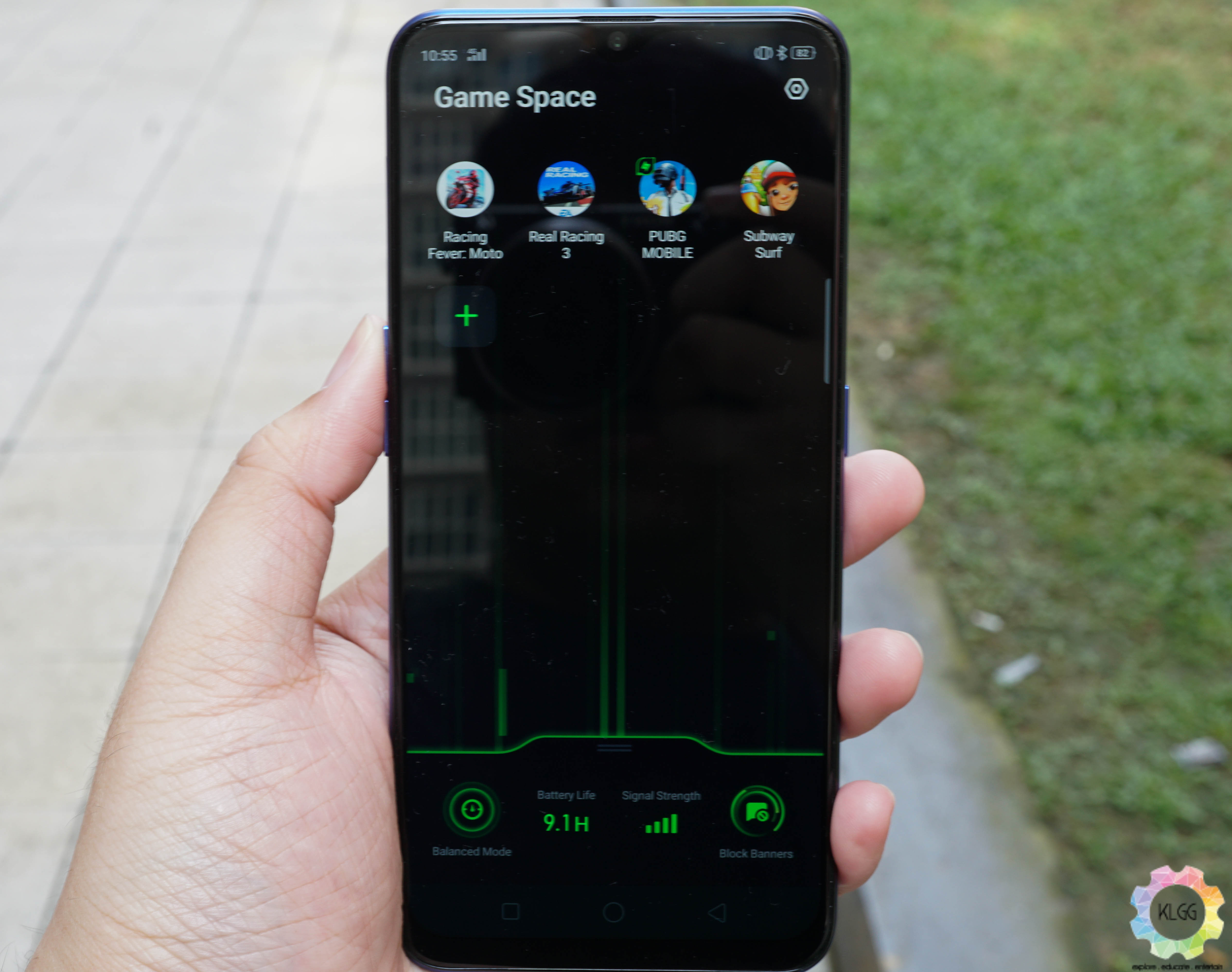 We reckon this is thanks in part to OPPO's Game Space app that has PUBG: Mobile as one of its supported titles – Game Space optimizes the game so that it runs better on the device. You can also manually set your device to 'Competitive Mode' within Game Space to allow the phone to pump more power when gaming.
And game you should as the OPPO F11 comes with a sizable 4,020mAh battery – we were able to get a full day of heavy usage along with frequent navigation and about three hours of gaming. The phone supports 20W VOOC Flash Charge 3.0; despite using a microUSB port, charging speeds were great, if you use the charging brick and cable provided of course. My device went from 10% to 100% in about an hour, which is respectable.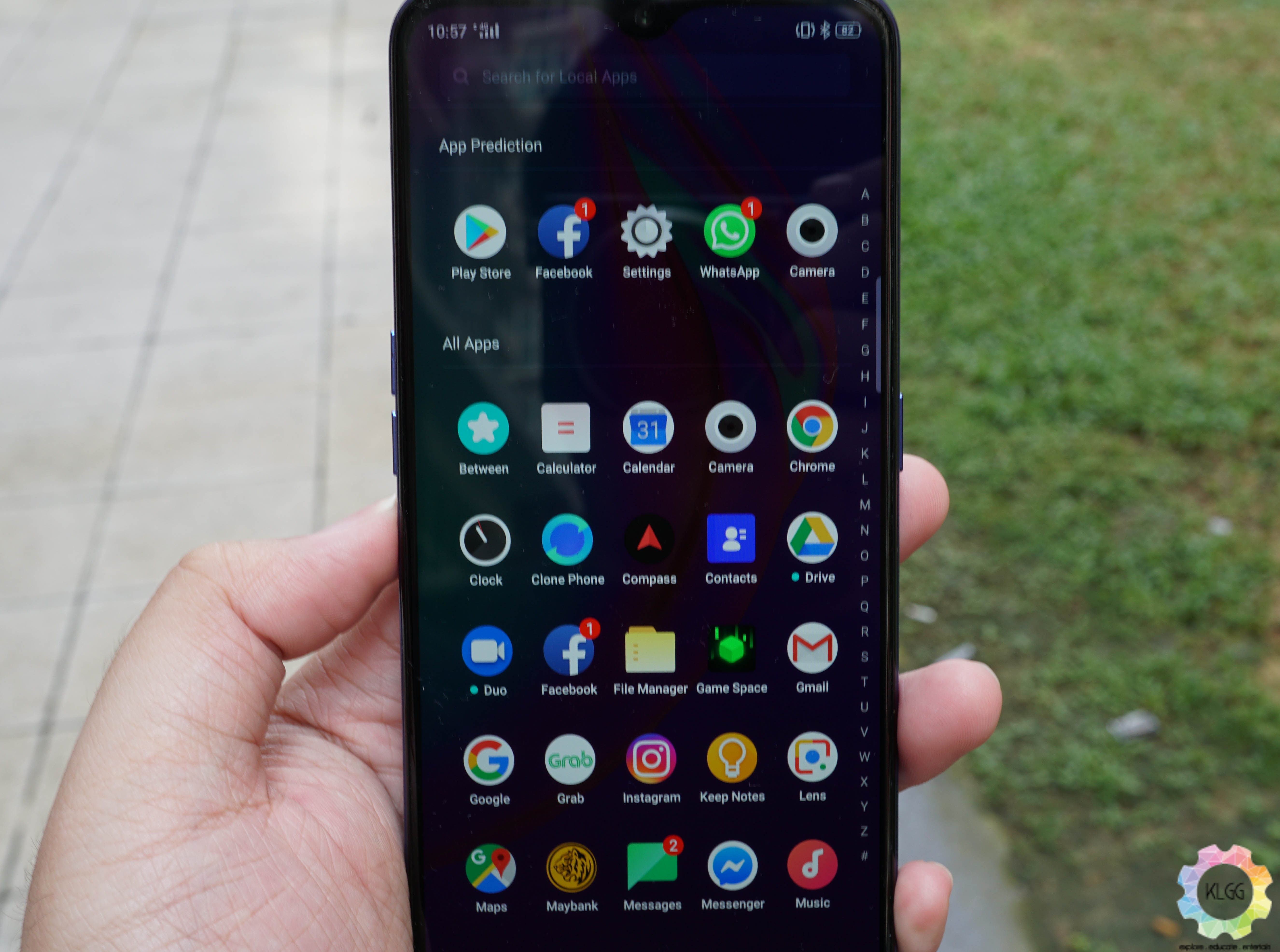 The OPPO F11 ships with ColorOS 6 based on Android 9 – and boy oh boy am I glad there's an app tray (I'm looking at you Vivo and Xiaomi) which was absent in prior versions of the OS. It's not the most refined app tray around (read One UI), but it is basic and it works. Another useful feature is the Smart Sidebar – simply swipe from left or right depending on your configuration and you'll bring up quick access buttons for apps that you might want, well, quick access to.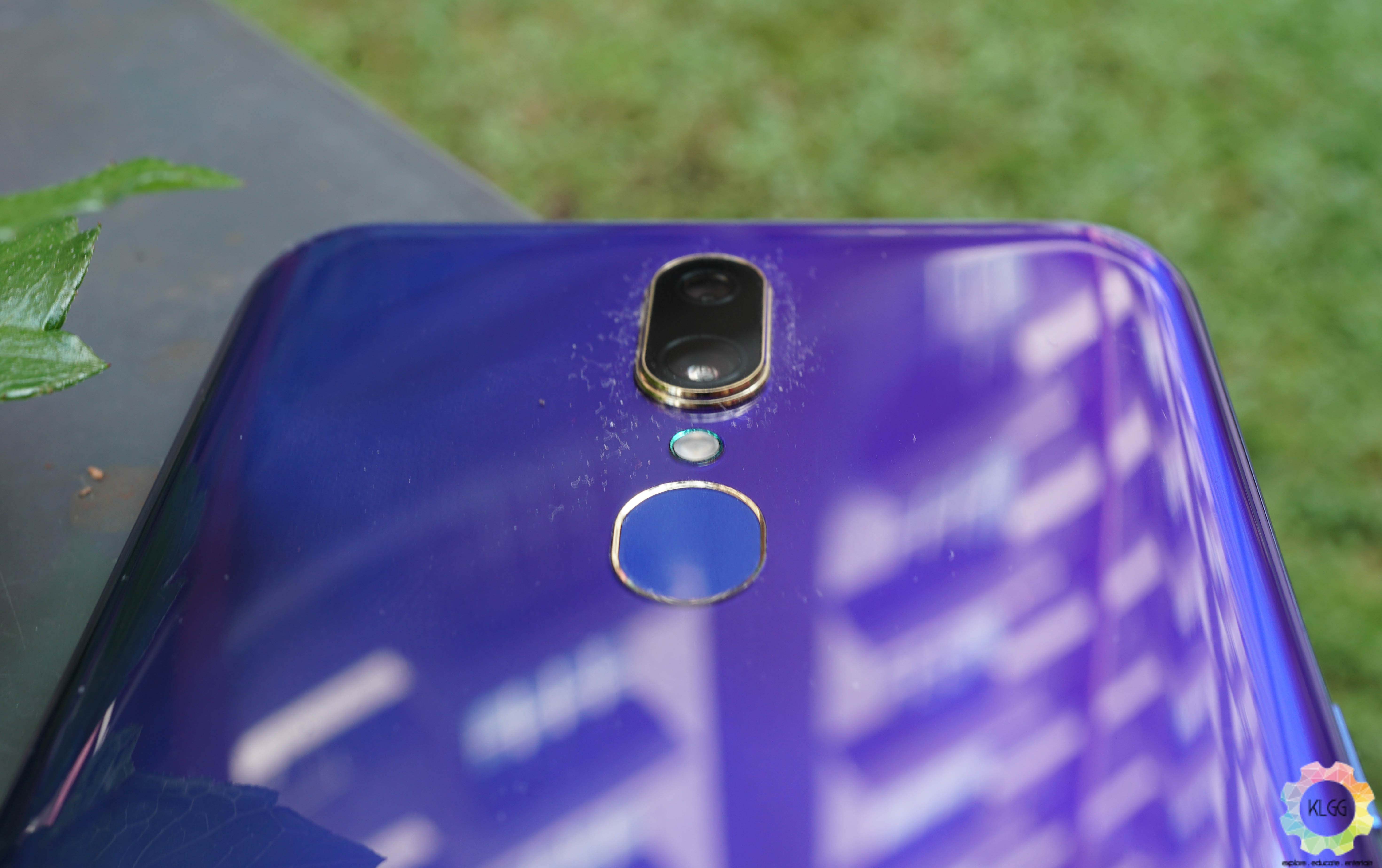 Like the F11 Pro, the phone comes with a back-mounted fingerprint scanner and a bottom-facing speaker; it's horrendous but thankfully it has a headphone jack as its saving grace when it comes to audio.
I've been using the OPPO F11 now for about two weeks and it's proved its worth and more – we like to judge devices in relation to how much it costs, and we say the OPPO F11 well justifies its RM1,099 price tag – all while keeping in mind that this costs less than its closest competitor, the Vivo V15, which I think is similar in many aspects.
Verdict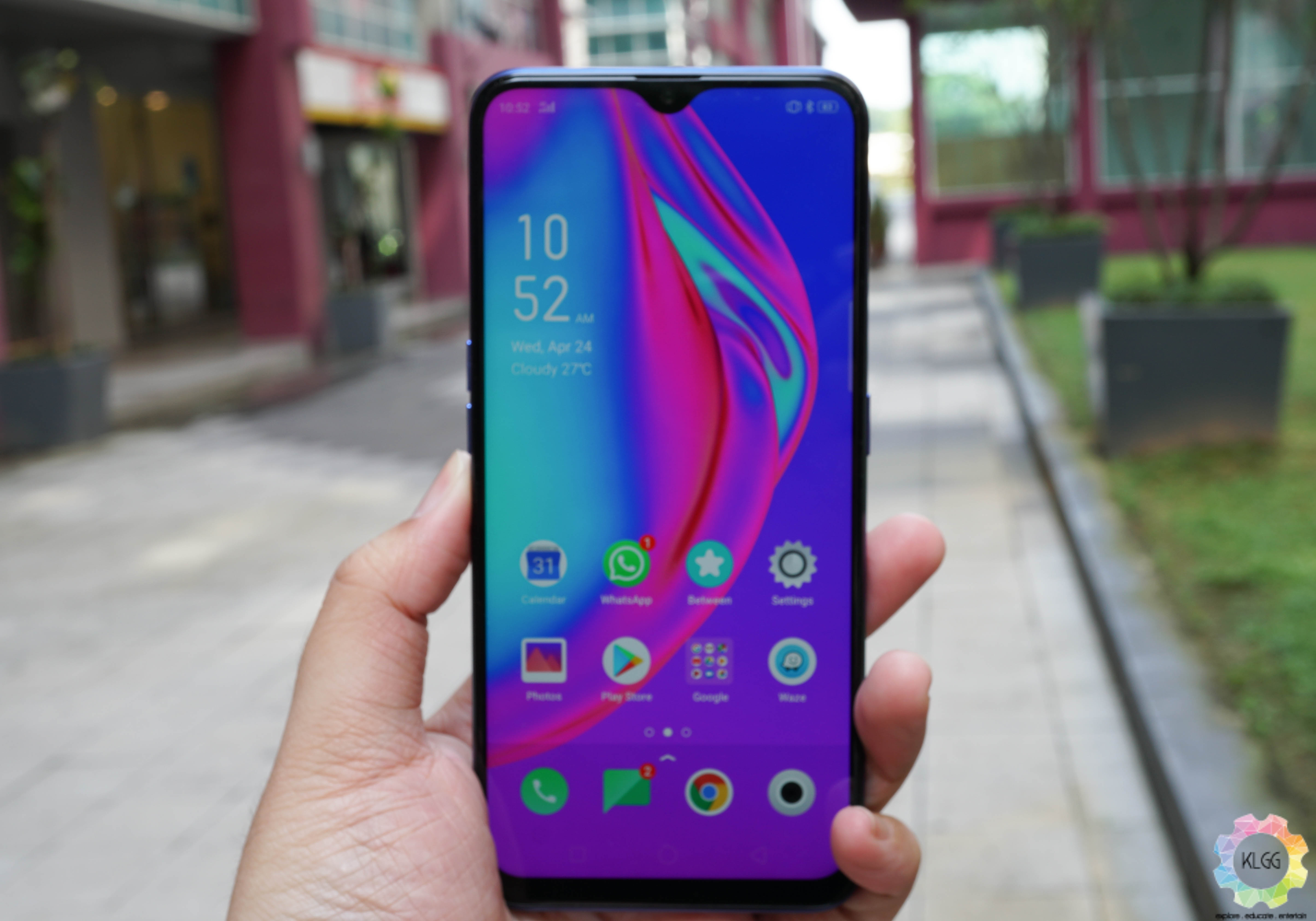 The OPPO F11 is by no means a slouch despite its price. It's an affordable mid-range phone that packs the essentials and then some. Its impressive battery life is something OPPO will be proud of – coupled with its responsiveness and steady performance, the OPPO F11 is a worthy daily driver.
But, if you can spare an extra RM200, we say you might as well get its bigger brother the OPPO F11 Pro. Plus, the 128GB internal storage variant of the phone is now priced the same as the 64GB version. For the extra RM200, you get a notch-less display and 6GB RAM.
You can purchase both the OPPO F11 and F11 Pro at the official Shopee page here for RM1,099 and RM1,299 respectively.
The Good
Impressive battery life
Bright display
Practical ColorOS 6
Good day-time photography
Decent performance
Affordable price
The Not So Good
Grainy night-time photography
Bulging back camera module
Abysmal audio quality