Love is in the air! – or at least that's what Facebook is telling us. You may remember late last year when the popular social media app introduced Facebook Dating which was launched in Thailand and Canada – well, it seems like the feature has been deemed successful as Facebook announces its roll-out to 14 more countries – yes, this includes Malaysia – soon.
That technically brings the total number of countries that have the dating feature up to 19 according to CNBC, and other countries that haven't gotten the feature will be getting it by the end of this year. Dating matches you based on your pool of friends as well as members of Groups and Events that you're a part of. You'll get a text-based message when Dating finds a potential match for you, and if the other party reciprocates, then it's game on.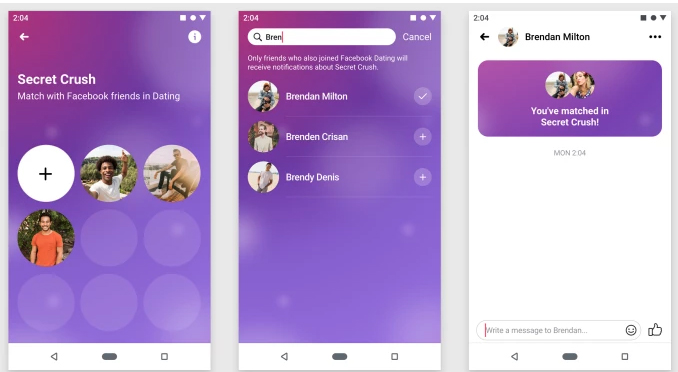 To make things more interesting, and potentially awkward, is the newly introduced Secret Crush feature that's been added to Dating. It's exactly what its name suggests – you pick nine of your friends and put them in your list of crushes, and if they opt in to Dating and have you as their crush as well, then it's game on again!
Facebook claims that it'll keep things discrete and private to keep you from embarrassment since you're likely to be friends with your entire family on Facebook; so rest easy knowing that your cousins won't be aware of your online quest for romance. The feature is now available now in Malaysia, so we bid you the best of luck on finding your soulmate!