It's either Nvidia or AMD when it comes to dedicated GPU options, and in general, you cant go wrong with either. But for every good that each brand brings, along with it the bad as well – and both share negatives in one department – drivers.
The culprit in question this time around is Nvidia as they previous GeForce Driver 430.39, which was released a week ago, were reported to cause unusually high CPU loads as well as freezing issues for the game Shadow of the Tomb Raider.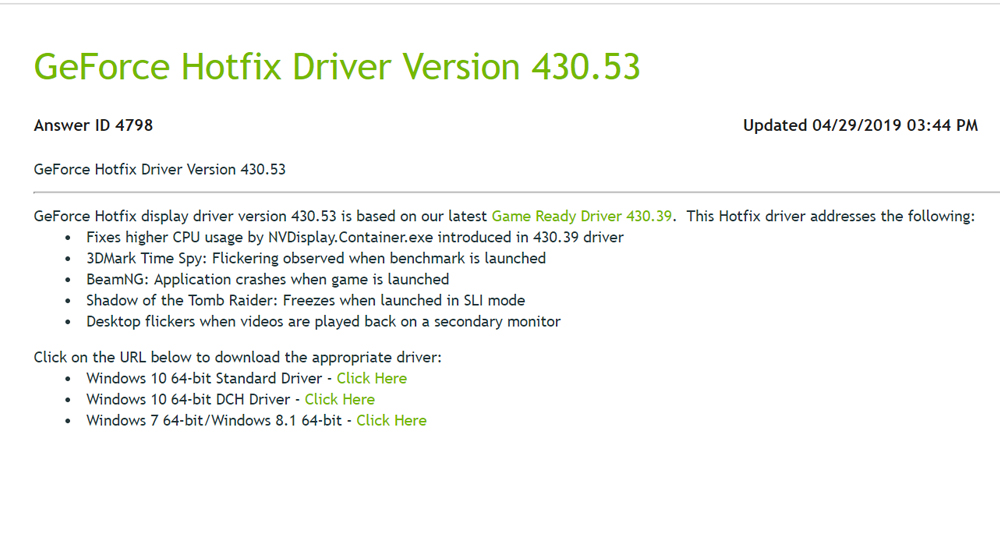 What caused the issues was the NVDisplay.Container executable that was found to have ran in the background, taking up to 20% of CPU recourses. Credit to Nvidia for noticing the issue and as a result have pushed the 430.53 driver hotfix which should resolve the issue once and for all.
Whether or not this puts a dent on Nvidia's push for market share is still left to be seen, especially considering AMD's recent rise to the top with their value for money propositions. We doubt consumers would pick based on who messes up the least with their drivers, The hotfix is available  to download now on Nvidia's driver page.