This month has been all about Avengers, and we're on board with that — no objections, whatsoever. As a tribute to MCU and all the joy, excitement and satisfaction it has provided us for over a decade, this month's Under the Radar will be featuring all things Avengers.
It is undeniable that Avengers has been a big part of many of us, especially Marvel fans out there. Avengers: Endgame was released just last week yet it has already the year's highest-grossing film, breaking $1 billion at the box office in just five days. There's no doubt that the movie marks the end of an era, and left a void in true fans that can be hard to fill, so here are a few brands with gadgets that you can get to show your loyalty towards Marvel's Avengers.
Acer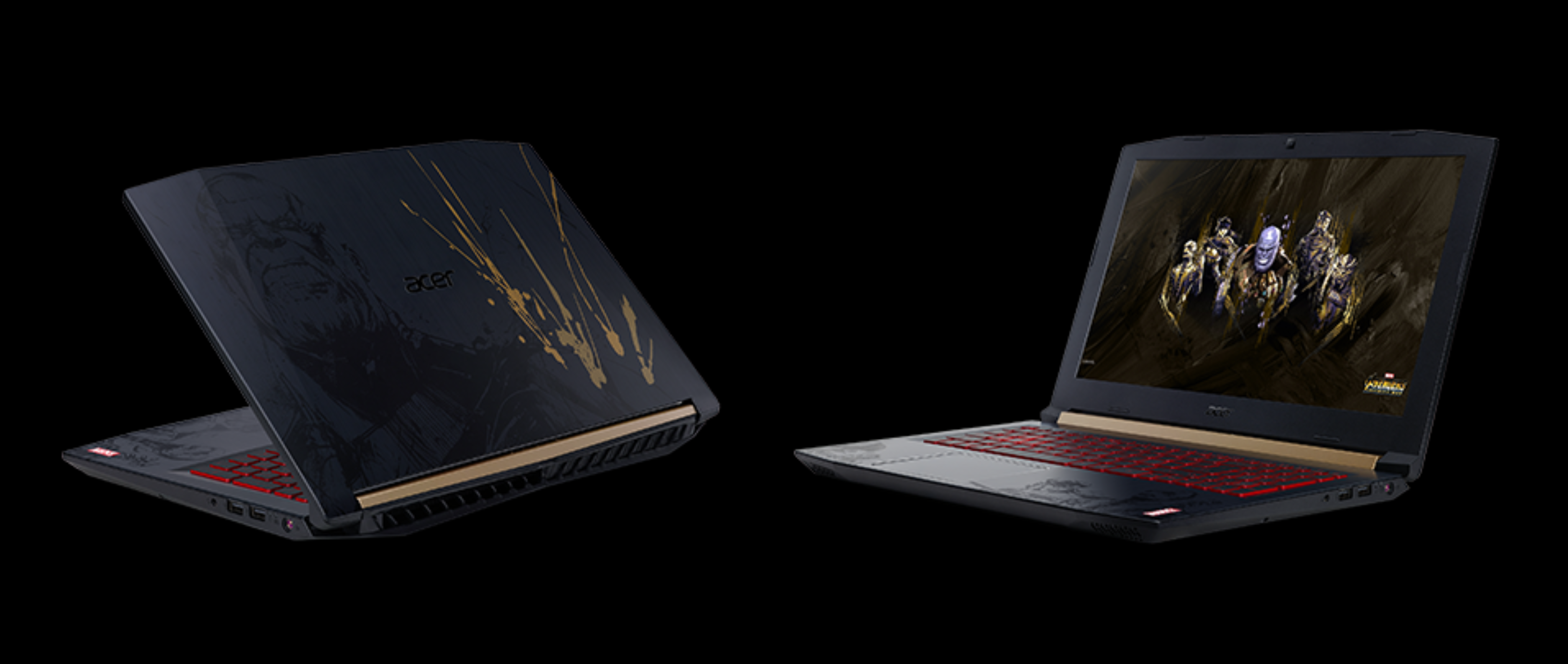 Acer has three Avengers edition laptops that Marvel fans will drool over. The Acer Nitro 5 features Thanos, the villain that snapped his finger and wiped out 50% of the population. The Nitro 5 shows a rough paper-sketch of Thanos — played by Josh Brolin — in matte black with a gold hinge, perfect for those who prefer a subtle yet cool laptop design.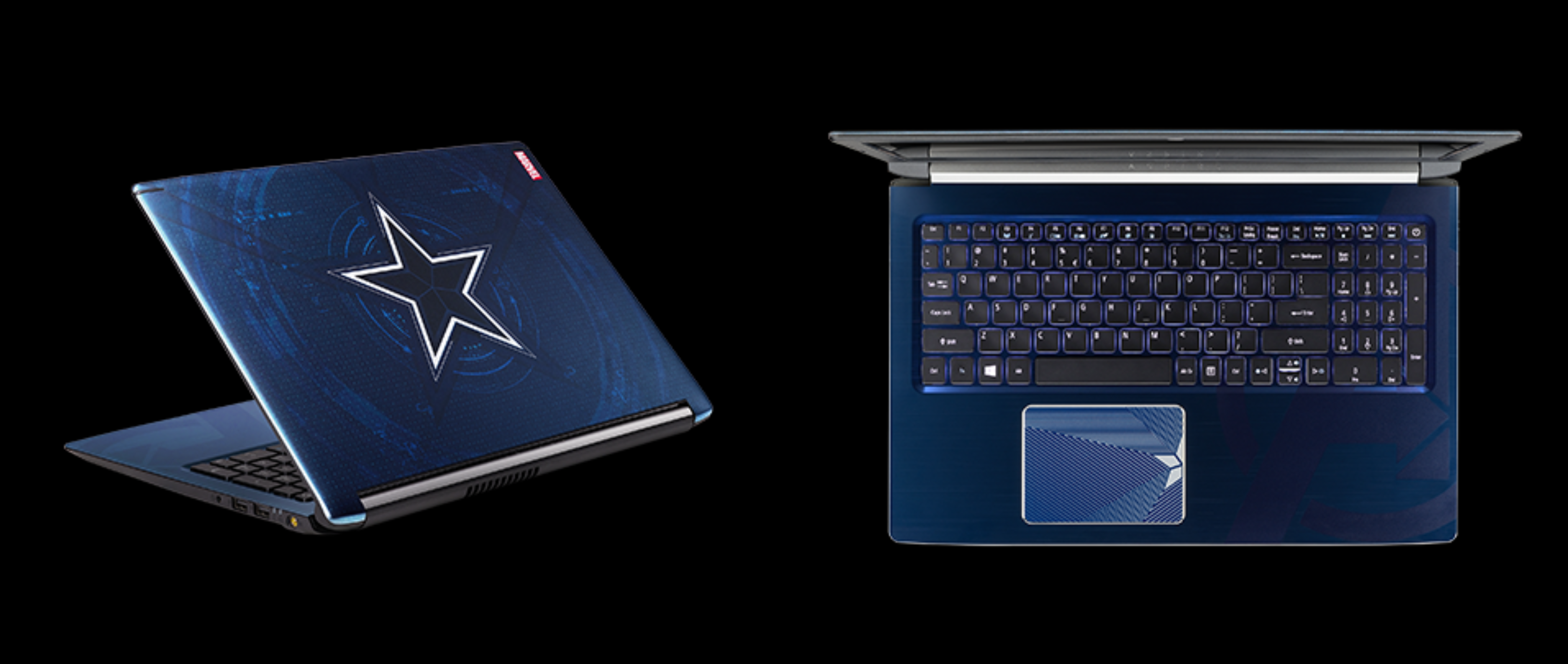 Next, Acer made sure to include everyone's favourite captain — Captain America — in the Aspire 6. The laptop features the Captain's famous star symbol on the centre of the lid, and the whole laptop is covered in the dark blue that resemble Captain Steve Roger's uniform. Even its trackpad matches with Captain America's theme, and the body also sports a large Avengers logo covering half of it.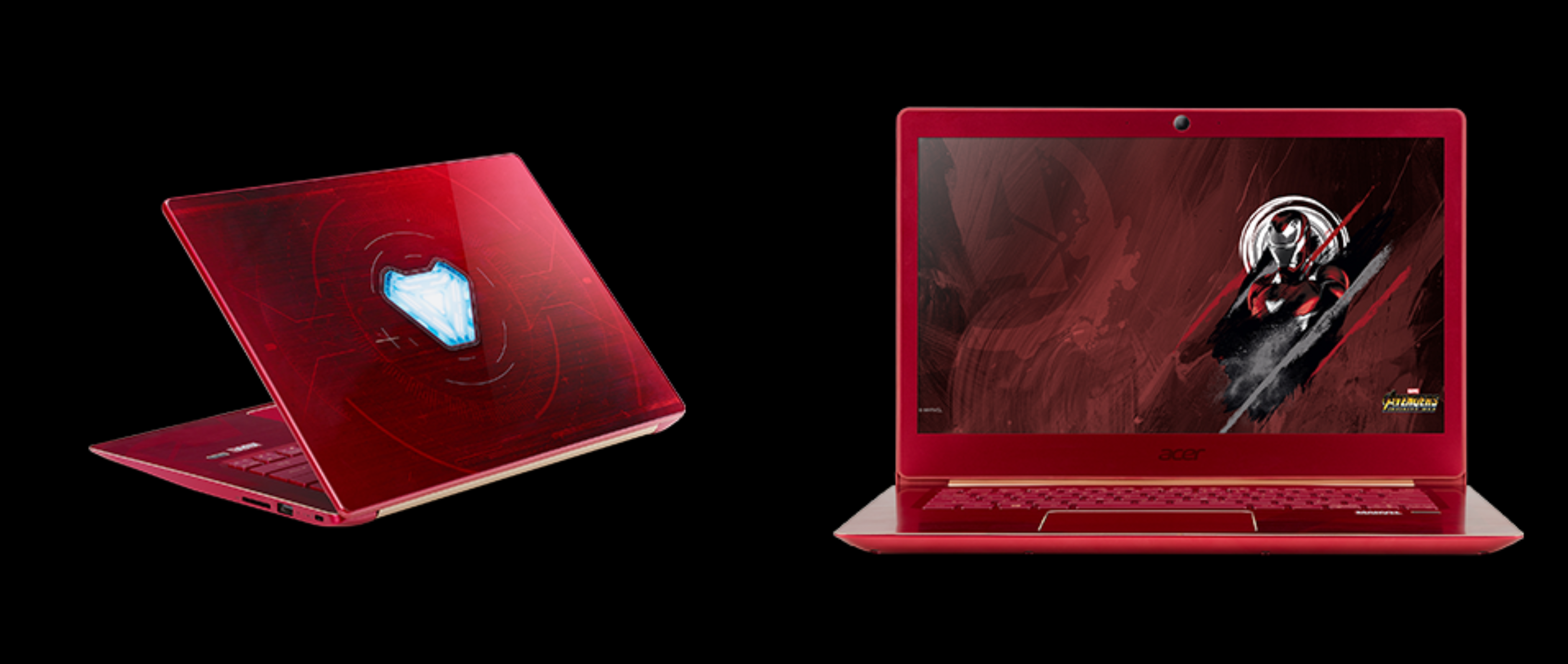 Lastly, Acer integrated our all-time hero Iron Man in its Swift 3 laptop. Similar to how Iron Man has an Arc Reactor, the Swift 3 also has one that has Corning Gorilla Glass as cover. Naturally, the Swift 3 comes in cherry red and gold, and it looks absolutely stunning. Its body also comes with a huge Avengers logo like the Aspire 6, and it's perfect for those who like a little attention.
For more information, check out Acer's official site.
Neo Chair
Nothing screams "Marvel fans" louder than sitting on a huge gaming chair that has Marvel designs all over it. Neo Chair has gaming chairs that features four Avengers characters — Captain America, Black Panther, Iron Man and Spider-Man. Each character sports two different designs, so there are a total of eight designs to be picked from. 
Each gaming chair comes with an adjustable armrest, headrest and back cushion and uses premium soft PU leather. These gaming chairs are priced from $198 and can be found on Amazon. Unfortunately, it doesn't ship to Malaysia.
Logitech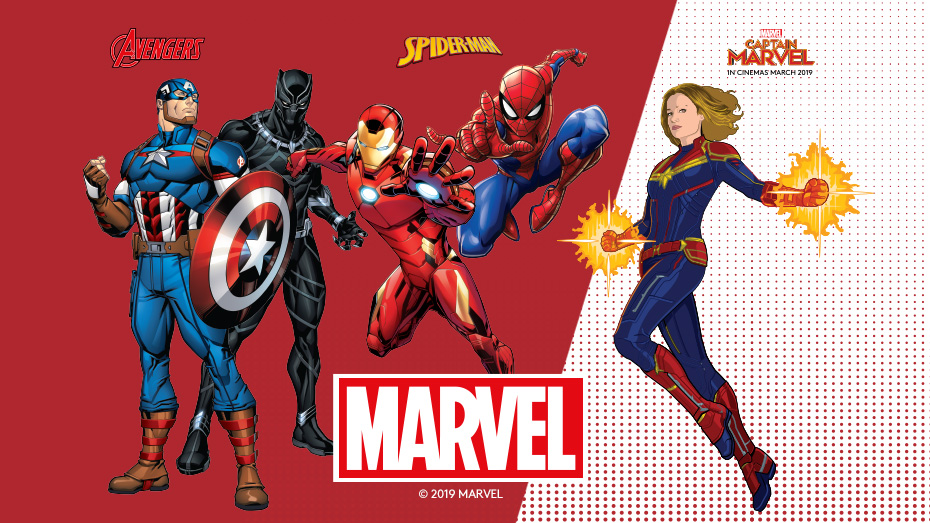 Once again, Captain Steve Rogers and Tony Stark makes an appearance in yet another brand — and I'm not complaining. Logitech released a Marvel wireless mouse collection, featuring the two mentioned and also Black Panther, Spider-Man and the newest Captain Marvel.
The Iron Man, Spider-Man and Black Panther masks are featured in each character's mouse, whereas Captain America's vibranium shield is featured on his character's mouse and Captain Marvel's uniform design is featured on hers.
These wireless devices has 10m wireless accessibility and 12-month battery life. Priced at RM89, the M238 Marvel Collection Wireless Mouse weighs only 84g and is compatible with Windows, macOS, Chrome OS and also Linux Kernel. Visit Logitech to check out these cool wireless mouses.
OPPO
While the above three items may not constantly be a reminder of how much of an Avengers fan you are, a smartphone with Avengers design on it definitely will. I'm not talking about smartphone cases, I'm talking about the smartphone itself. OPPO recently launched its Marvel's Avengers Limited Edition that comes with a shiny blue gradient back with Avengers logo covering half the phone. 
In addition, the phone also has a tiny Avengers logo on top of its camera module, and on its side you get a red power button and also an Avengers wallpaper readily set in your phone. But wait,  we're not done! The phone also comes with a protective case — if you're slightly more clumsy person — that comes with a i-Ring in the form of Captain America's shield. 
That aside, there will also be a stamped collector's badge included in its box which looks heavier than you'd think, and really feels like a collector's item. The OPPO F11 Pro costs RM1,399 and is available for pre-order till May 3.