We've seen phone manufacturers do crazy things for the sake of more screen real estate – sliding mechanisms, dual screens, shark fin pop-up modules and more; but this, Xiaomi may take the cake for being the most bizarre.
It looks like Xiaomi are doing Vivo and OPPO's job for being the oddball by patenting a smartphone that looks to have a reverse notch – no, not reverse like it's placed at the bottom of the phone, reverse as in the notch protrudes upwards, past the top bezel. Take a moment to wrap your head around that.
Leaks of the patents have surfaced online detailing a trapezoid-like module that houses what looks to be two selfie cameras, while it could also be a flash and a single camera. Just below is an earpiece so you're supposed to put the module to your ear when you're on a call.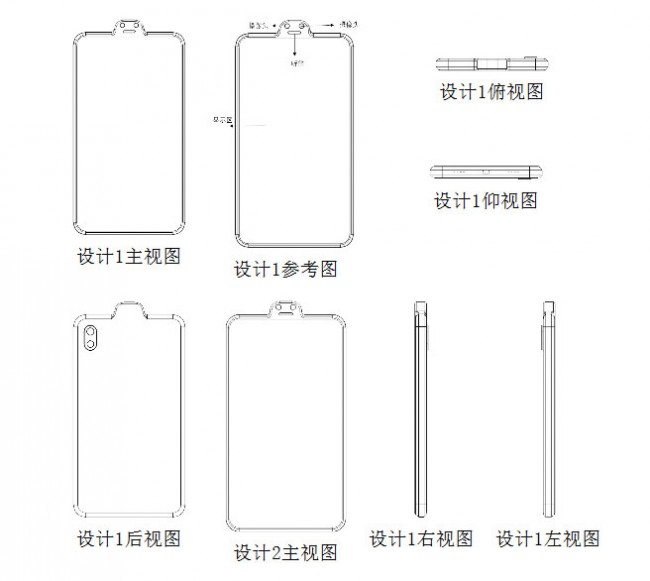 Over on the back of the module is a whole lot of nothing, GSM Arena points out that they should or could stamp their logo on to the black space, but we reckon if this comes to fruition, Xiaomi would have something planned.
The phone also looks to have a dual-camera setup at the back that doesn't cross paths with the notch at all, so one wonders why Xiaomi bothered with this strange design. Only reasonable suspicion would be that the extra space would make room for a bigger lens sensor. Maybe it's about time we went back to plain ol' no-notch and no-punch hole designs?