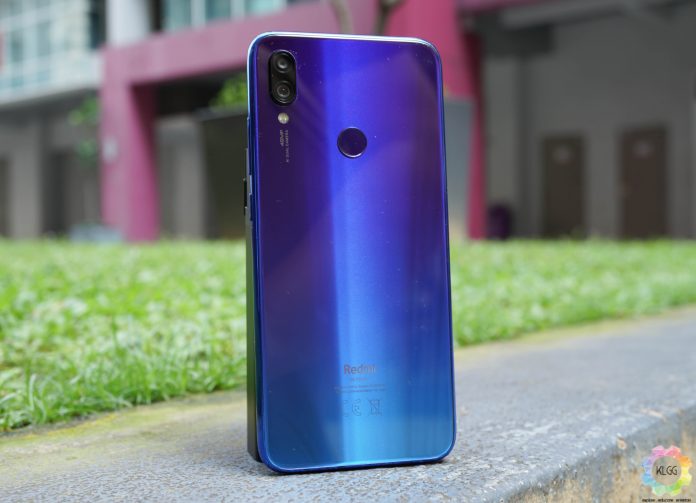 This is the kind of phone that falls just in between good and bad – but to say that it's mediocre would be unjust. The Redmi Note 7 is an upper entry-level device that is supposed to offer value for money, as most Redmi and Xiaomi phones do. But at RM679, is it worth it after a month of its release? That's what we'll find out.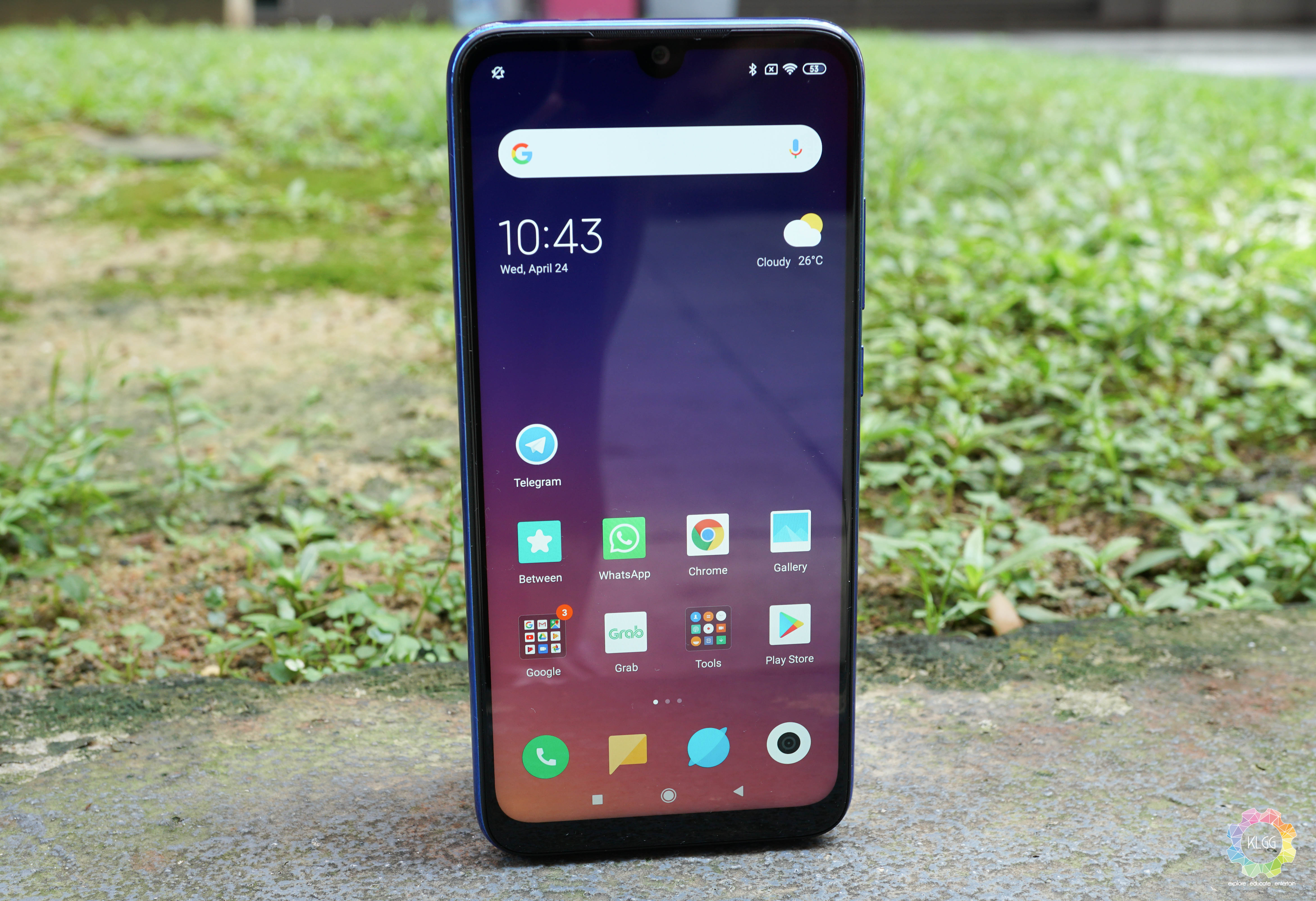 Now before I get started, Redmi has come of age and has taken the same route as Huawei's Honor by becoming something of its own separate entity – gone is the Xiaomi Redmi branding, now it's just Redmi and the Note 7 is the brand's first offering under this separation. Now, the phone is a bigger and better version of the Redmi 7 – it has a slightly larger 6.3-inch FHD dot drop display, along with rather sizable chin and top bezels.
The display is mightily bright and it produces crisp colours too. It pushes 2340 x 1080p resolution so images are sharp. Daily browsing on this panel is a comfortable, so no qualms about the display here.
Moving on, what is immediately noticeable when holding the Note 7 is how well-built the phone feels in the hands – the glass back, although isn't unique, looks good and it shimmers purple hues under the light. Our unit is the Neptune Blue version and it looks like any other Chinese phone that has a blue gradient glass-like back – boring.  Other colours look livelier – the Nebula Red seems to be a unique shade of red while the black is classy – as always.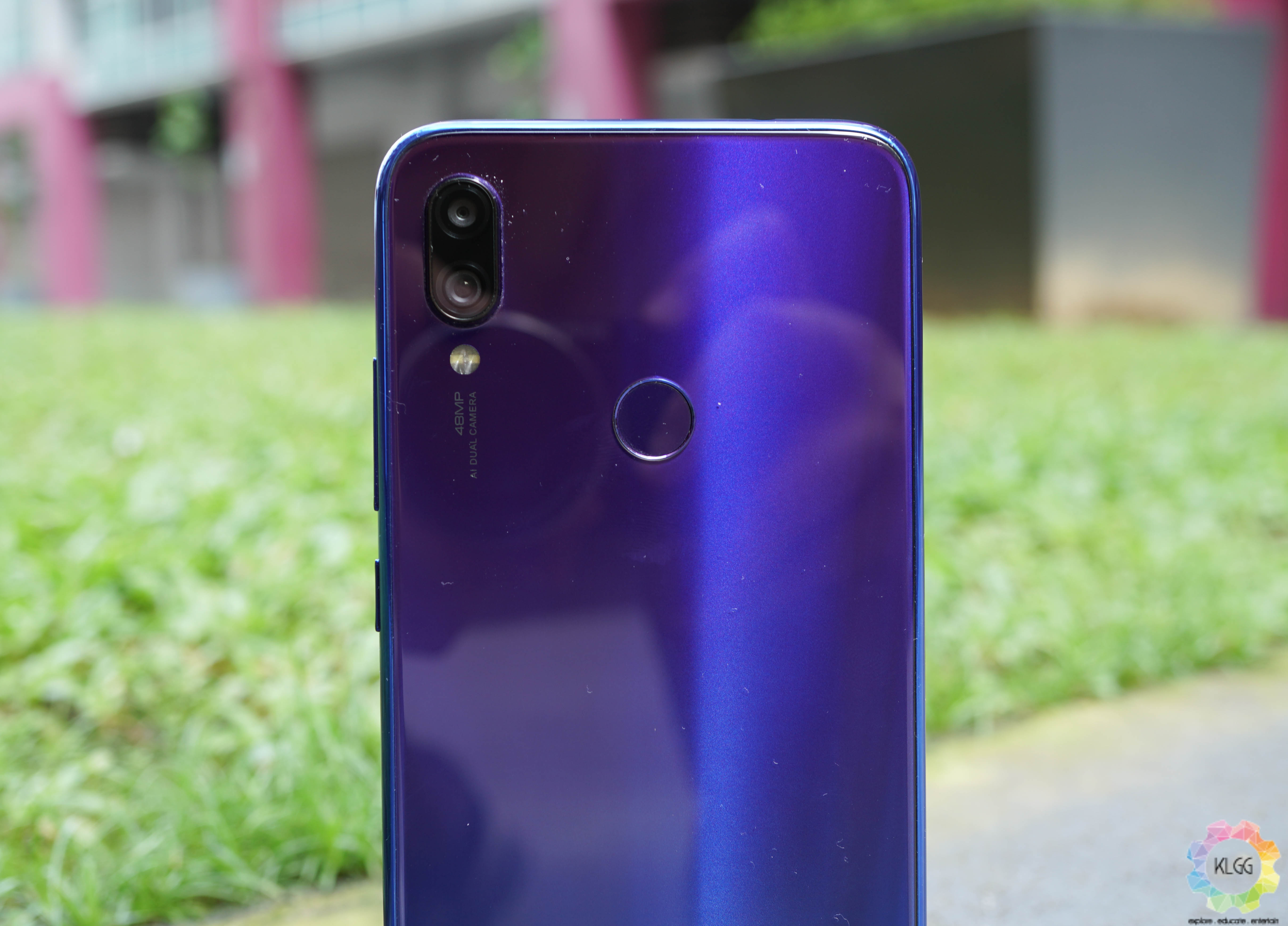 The thing that sets the Redmi Note 7 apart from its competitors is its 48MP main lens, which is something more akin to what flagships get. The dual-camera setup at the back also has a 5MP depth sensor – and both 48MP and 5MP lenses combine to produce exceptional photos in well-lit environments.  Low-light photography suffers a bit – images appear slightly grainy at times, but it still does the job. There's a low light enhancement feature that was introduced with a MIUI update that does sharpen images to a certain extent.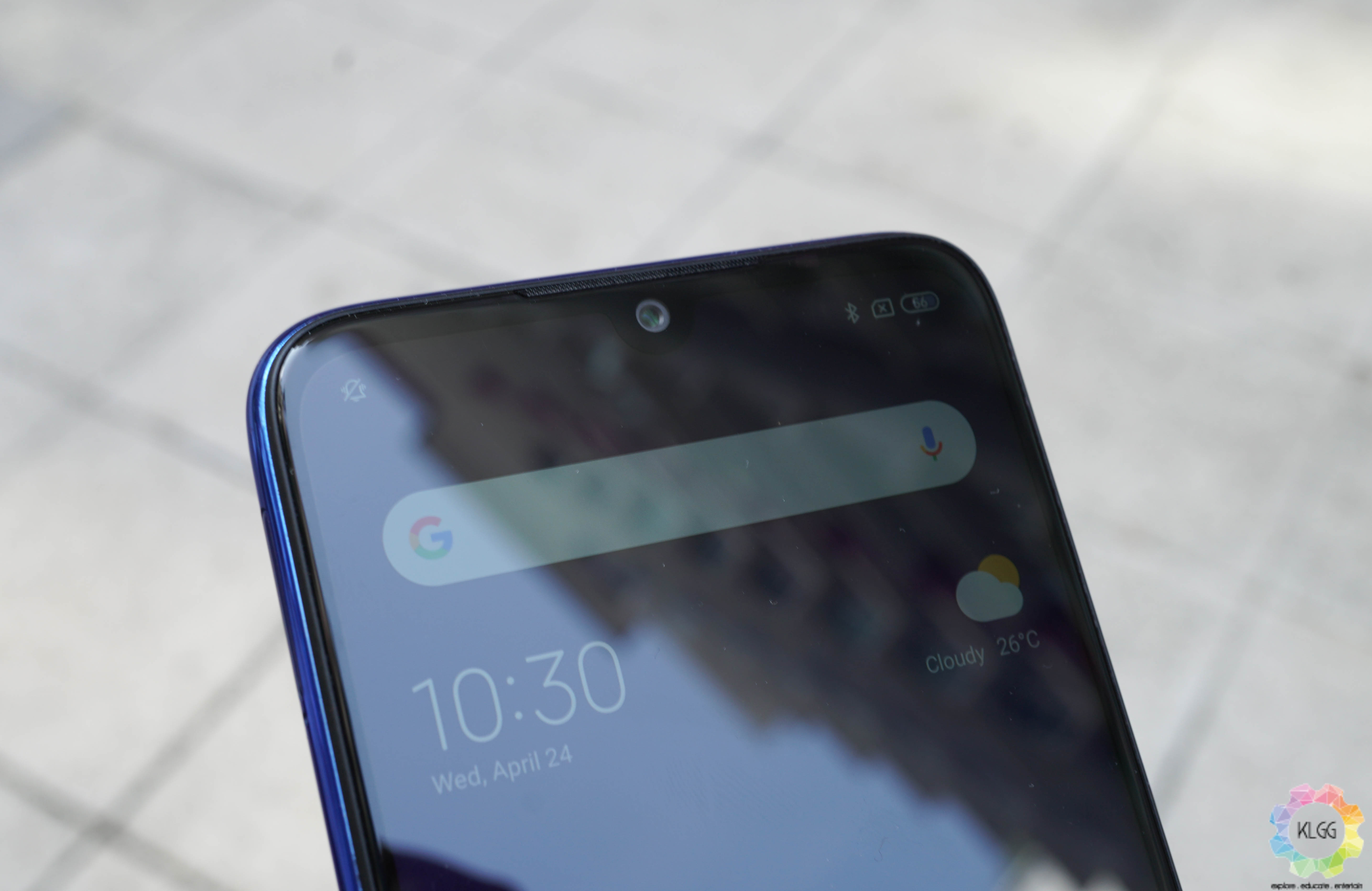 But here's the catch, the phone's Snapdragon 660 chipset doesn't technically support 48MP cameras – so Xiaomi utilizes pixel binning to replicate similar results, but what you're getting is actually a 12MP image with each snap.
Over on the front, the 13MP selfie shooter does a decent job in broad daylight – zooming into my hair, it does get a little grainy, but overall image quality is good. In low-light situations, performance suffers a little but its good enough at this price point.
Image quality aside, the dual-lens module at the back protrudes conspicuously and makes you feel like you're damaging it every time you plop your phone down on its back. At least the side of the module are painted, so there's that.
As mentioned before, the Redmi Note 7 sports the Snapdragon 660 chipset along with three options for memory configurations – 3GB + 32GB internal storage, 4GB + 64GB storage and 4GB + 128GB storage. Storage can be expanded with a microSD card which takes up the SIM 2 slot.I got the 4GB variant and with the Snapdragon 660, I'm happy to report general performance is smooth as silk – apps boot up in a jiffy and touch response is snappy. Coupled with the phone's excellent build quality, the Redmi Note 7 feels like a sturdy flagship device despite being an entry-level phone.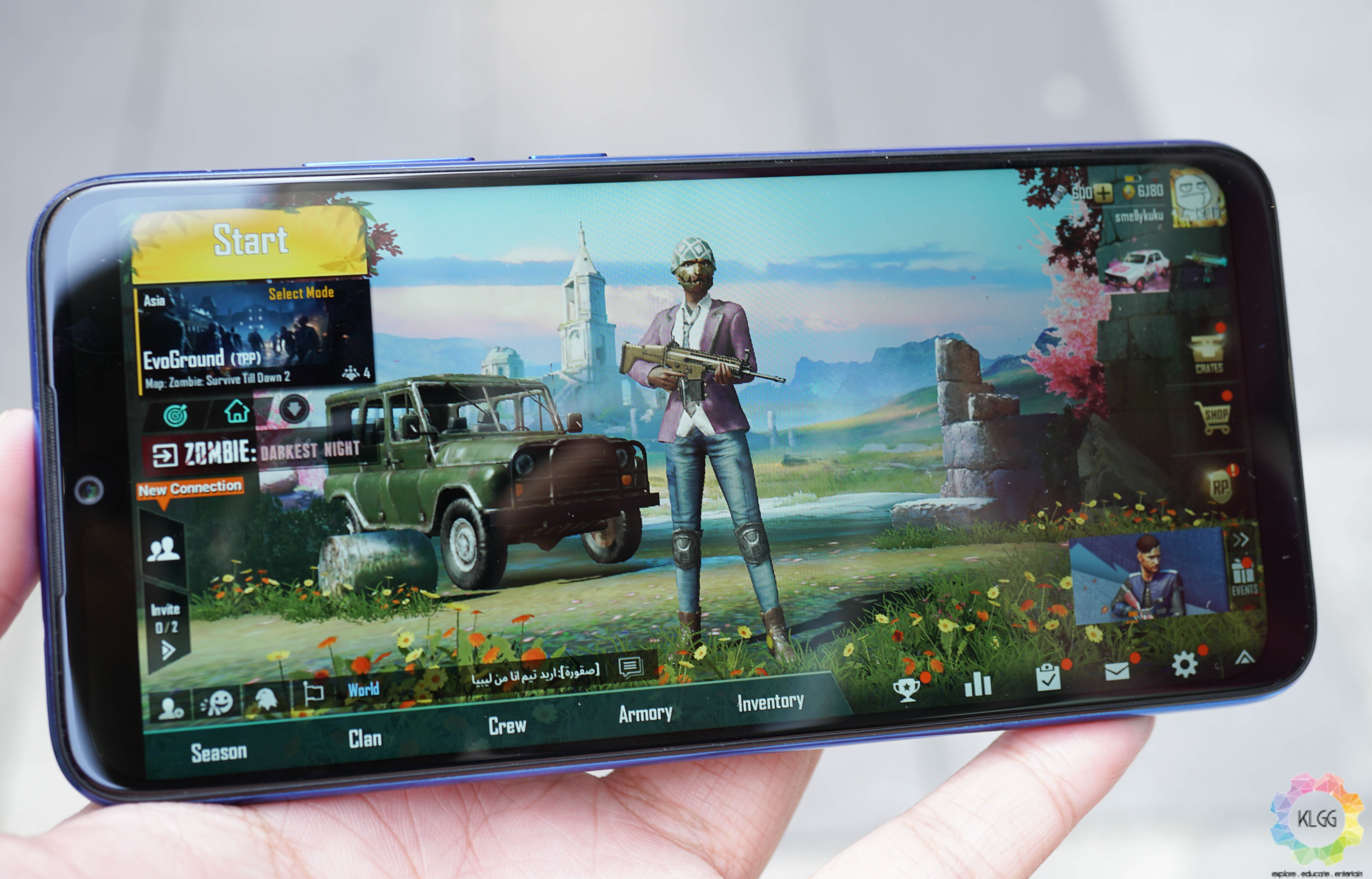 What doesn't feel flagship however is gaming performance. Graphically intensive games like PUBG Mobile will need to be played on low graphics settings for it to run with consistent framerates.
One problem with gaming on this phone is that it gets uncomfortably hot even with just half an hour of gaming. Titles like Subway Surfer or Geometry Dash, which aren't as demanding, should run just fine. There also isn't a game optimizer feature to speak of, so the Note 7 isn't a phone you'd want to be gaming on.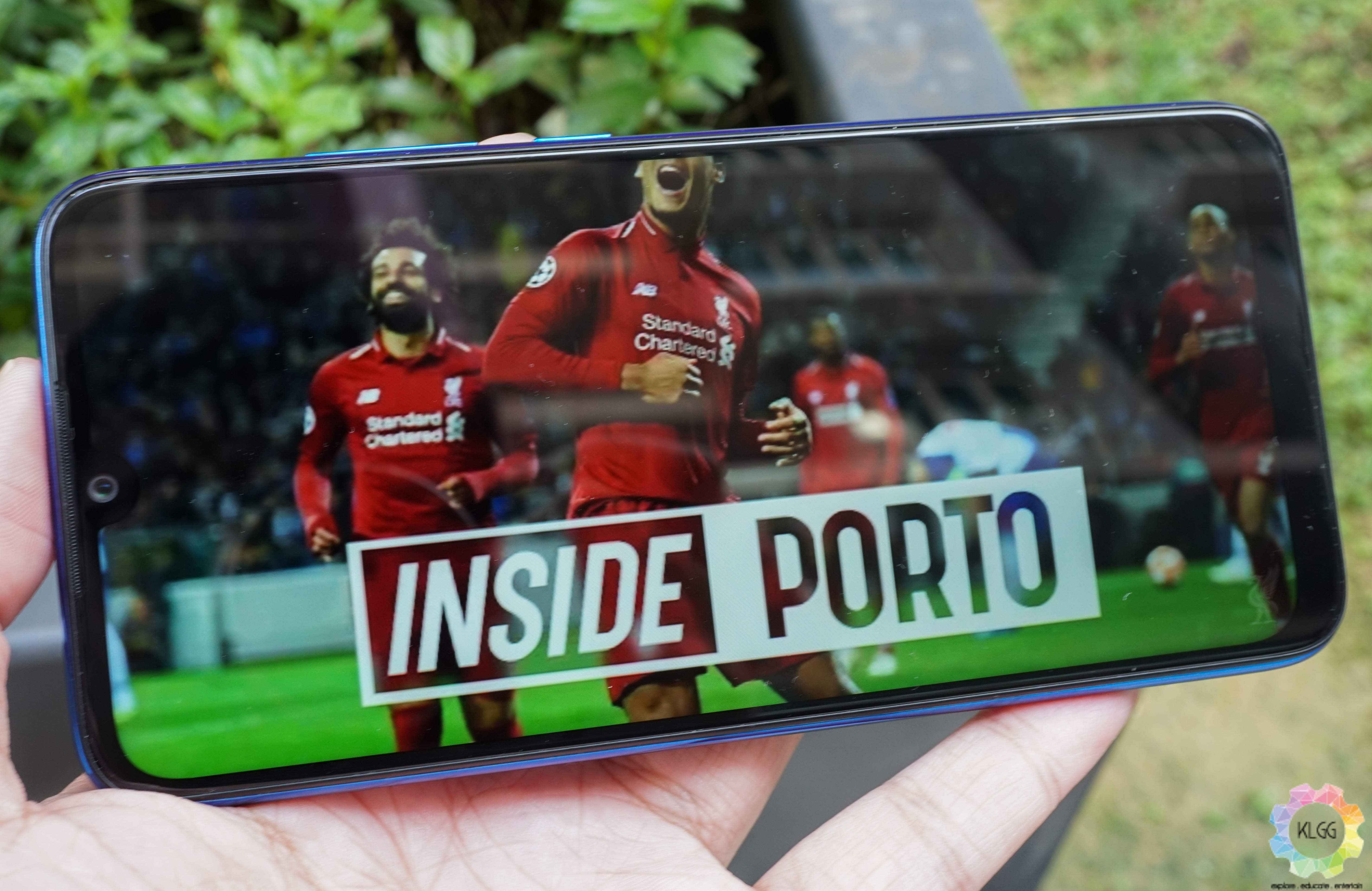 But if you do game on this, you'd be glad to know that the phone's 4,000mAh battery gives you the juice you need for heavy gaming alongside regular usage. On a full charge, the Note 7 lasted us the entire day with enough power left at the end for video streaming.
The phone comes with a 10W charging brick and it supports Quick Charge 4 – charging speeds are surprisingly good for a phone at this price. You'll be able to go from 20% to 100% in less than 2 hours, which is decent. It's also great to see a budget phone sporting a Type-C charging port (we're looking at you OPPO and Vivo).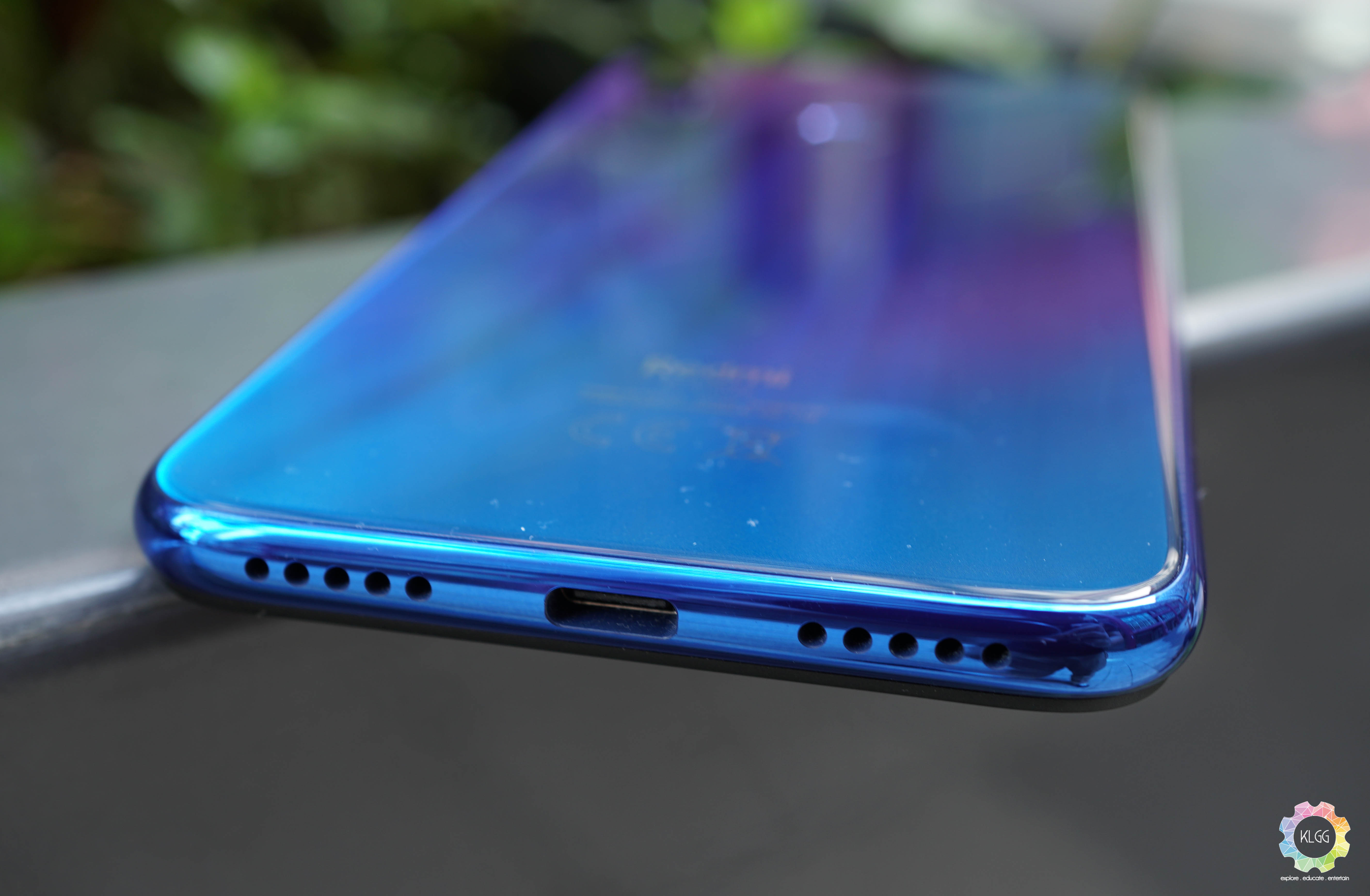 Looking elsewhere the phone sports a headphone jack (thank you Redmi) and a rear mounted fingerprint scanner. There's also face unlock – both methods are responsive and easy to setup. The phone ships with MIUI 10 which runs on top of Android 9 Pie. If you don't already know by now, I love my app drawers; and the lack of one on EMUI irked me – that's subjective.
Redmi may not be the most glamorous of brands in the smartphone arena, but what the Note 7 shows is the company's ability to make quality devices that not only doesn't burn a hole in your pocket, but feels like a flagship in your palms. If you're strapped for cash but need a phone, get this.
Verdict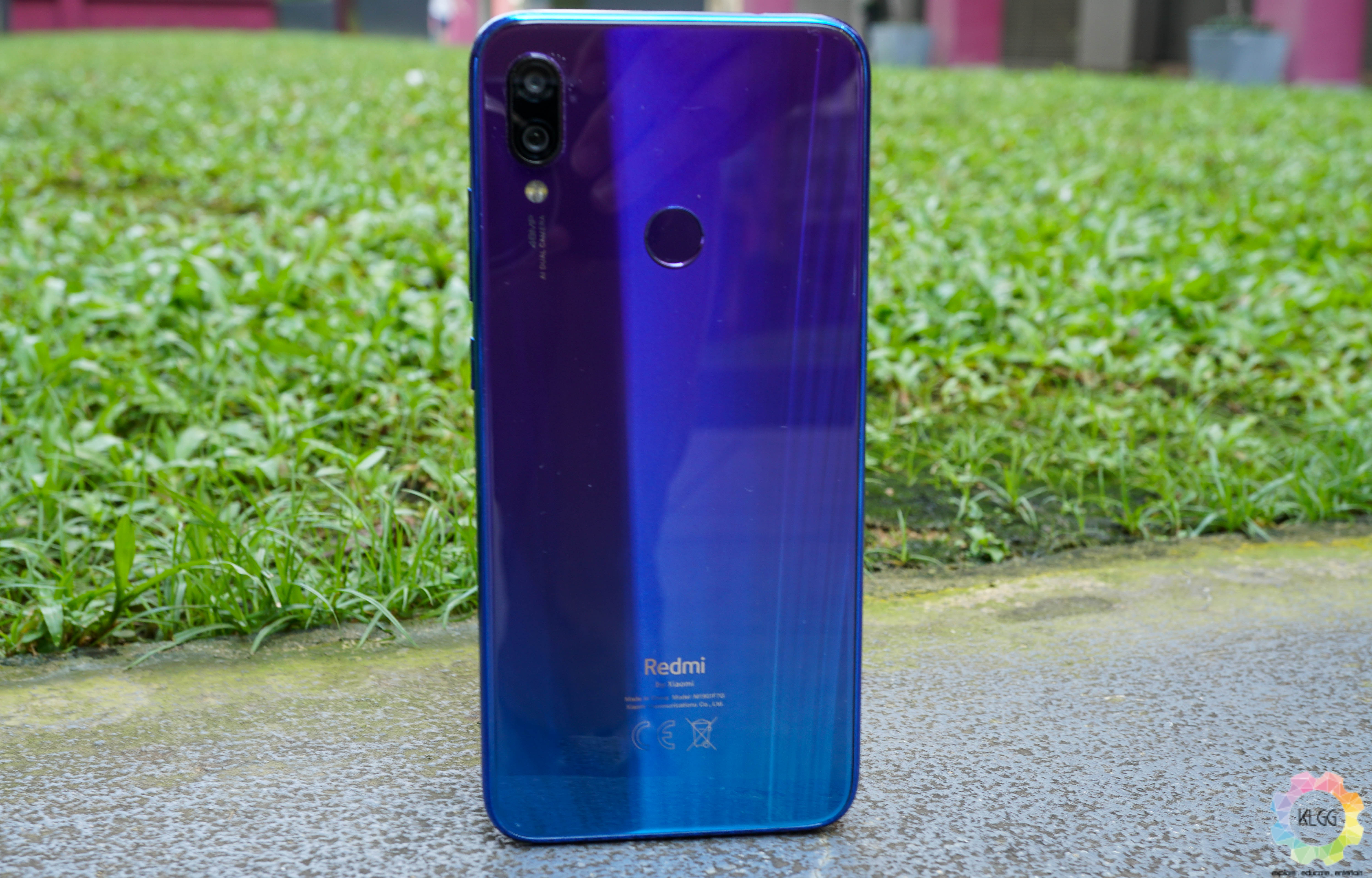 The Redmi Note 7 is a no-frills mid-ranger that, although doesn't pack a lot of interesting features, gets the job done. I'm going as far as to say that this phone is a worthy daily driver if you don't mind MIUI – it's display is good at this price range while general usage was responsive. Its fantastic battery life is refreshing – all this makes for a phone that is worth getting, especially when you consider how much it costs.
The phone is priced at RM679 for the 3GB + 32GB variant, RM799 for the 4GB + 64GB, and RM949 4GB + 128GB.
The Good
Sharp and bright display
Good daylight photography performance
Impressive battery life and charging speed
The Not So Good
Underwhelming gaming performance
Poor heat dissipation when gaming
Low-light photography produces grainy images
MIUI quirks may be off-putting