If you've been using an Apple device that was produced from 2003 until 2010, you might want to check your power adapter wall plug; Apple has issued a statement on their website warning users of the three-prong AC plug's possibility to cause electrical shock.
The plastic parts that are indented to fit the power adapter's pins may break due to long usage, and the exposed metal parts could cause a shock when touched.  Apple has mentioned the UK, Singapore and Hong Kong as the three countries that use these wall plugs, but Malaysians use the same three-prong plug too, so we suggest you check yours.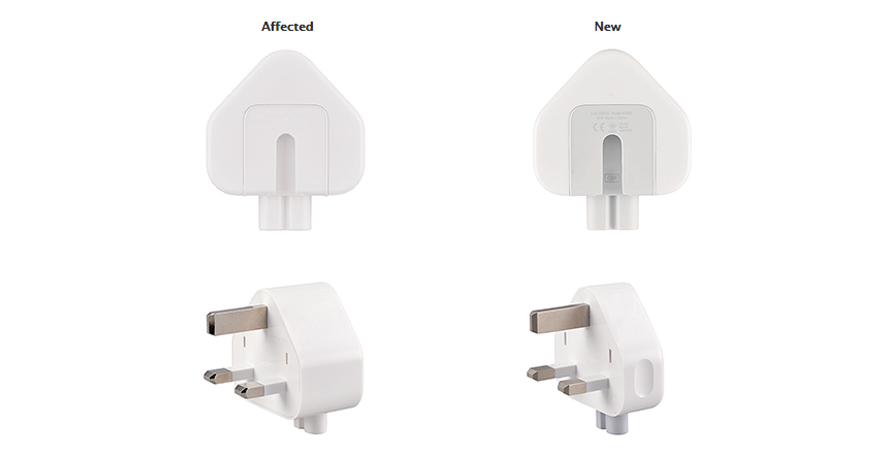 Apple is offering a free-of-charge exchange of the old plug to the new one – to identify if you have the old one or the new, unhook the power adapter from the wall plug, and if the inner portion of the module is white like its surrounding parts, then it's the old version; while in the new ones, the affected part is grey and has text printed on it.
To get your plugs exchanged, visit any authorized Apple service provider or contact Apple Support. The exchange program will not void your warranty and is completely free. Stay safe folks.