It's been a while coming since the Nvidia GeForce GTX 1660 Ti was launched – the card boasts impressive power at affordable prices; and people wanted cheaper and have been asking for a smaller GTX 1650 to arrive, for both desktops and notebooks.
Nvidia has official announced the GeForce GTX 1660 Ti as well as the GTX 1650 for gaming notebooks. Both, of course, built on Nvidia's Turing architecture; meaning that it has the capacity to support ray tracing, but not the GTX 1650 sadly. Nvidia had pushed an update to allow basic ray tracing support for their GTX models, including the GTX 16-series, but it will only be available for the GTX 1060s and above as well as the GTX 1660 Ti. The American company says that these cards are not ideal for ray tracing and their GeForce RTX-series of cards should be your product of choice for it because it's made specifically to  support ray tracing.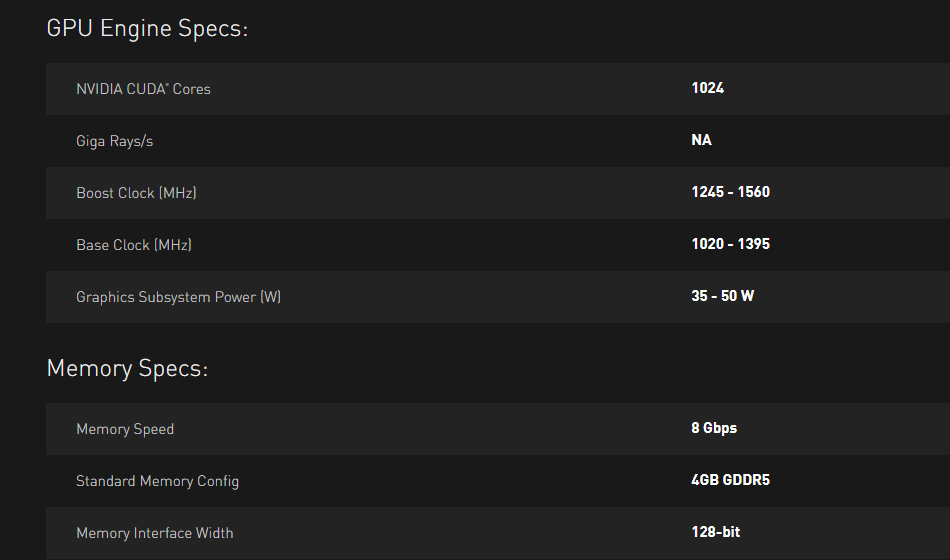 The GeForce GTX 1650 notebook version will feature 1024 Cuda cores, a significant increase from the GTX 1050 mobile cards which have 768 Cuda cores. The GTX 1650 has a base clock speed of 1020 to 1395MHz; and can be boosted up to 1560Mhz. It utilizes 4GBs of GDDR5 VRAM and pushes a memory bandwidth of 128GB per second.
As for the GeForce GTX 1660 Ti, it has a Cuda core count of 1536, its base clock speed ranges from 1140 to 1455 and can be boosted up to 1590. It comes with 6GB of GDDR6 memory and pushes 288GB/s memory bandwidth. On Nvidia's official website, it is noted that this card will not support real-time-ray tracing, so albeit contradictory to its promise to bring ray tracing support to its GTX cards, we reckon they may enable this feature in a future update.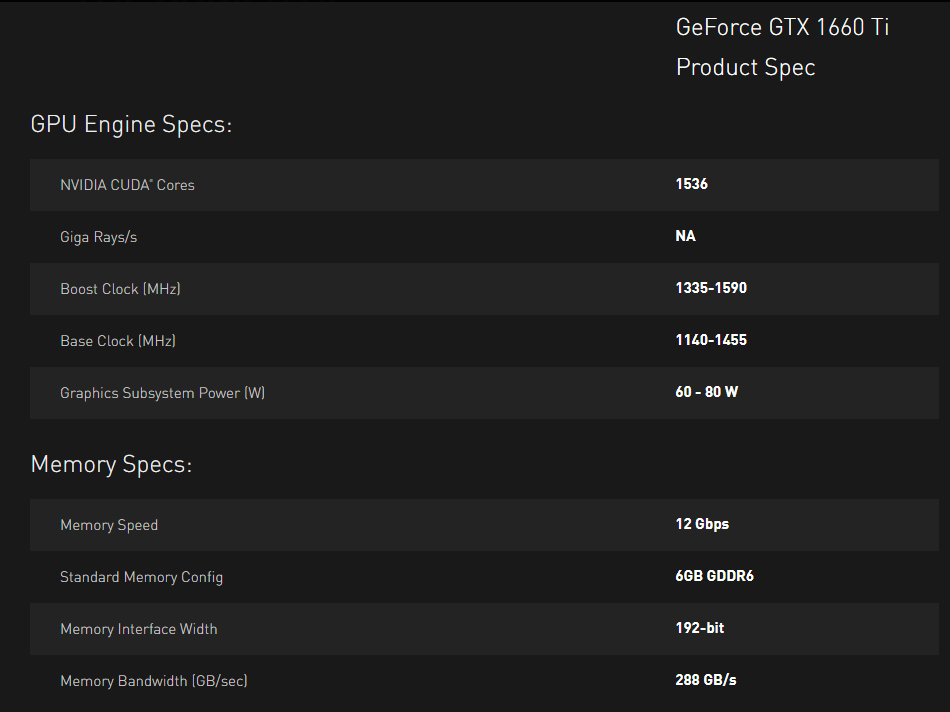 Meanwhile, Nvidia had also announced the GTX 1650 for desktops and it will be available from $149 (RM615), and will be available via partner manufacturers such as ASUS, EVGA, MSI, Zotac and more. Read our coverage here.
Going back to the mobile cards, a host of partnered brands will equip their laptops with the new GTX 1660 Ti and GTX 1650 cards include Lenovo Legion, Gigabyte Aero, Acer Nitro and MSI GF-series.