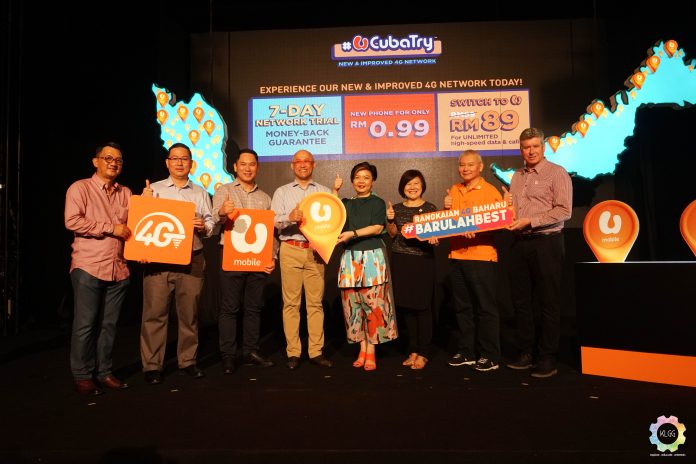 In an effort to bring their 4G services to the masses, U Mobile has introduced their #UCubaTry campaign which entitles new and existing U Mobile users to a seven-day money-back-guaranteed trial of their Unlimited HERO P99 plan.
U Mobile claims that they've made strides over the years to improve their 4G coverage nationwide – in Klang Valley, 9 out of 10 West Malaysians are covered by U Mobile networks, meanwhile in other states saw growths in population coverage as well as 4G site growths. During the event, U Mobile also claimed that each user should get about 10 to 30 Mbps download speeds with their 4G network.
U Mobile are so confident of their network coverage that they're letting you test out their network all while getting free 4G "high-speed data", unlimited calls, and 30GB data for hotspot throughout the seven-day trial period. The catch is that you'll have to pay an advance of RM89, but if you opt out after the period, you'll get your money back.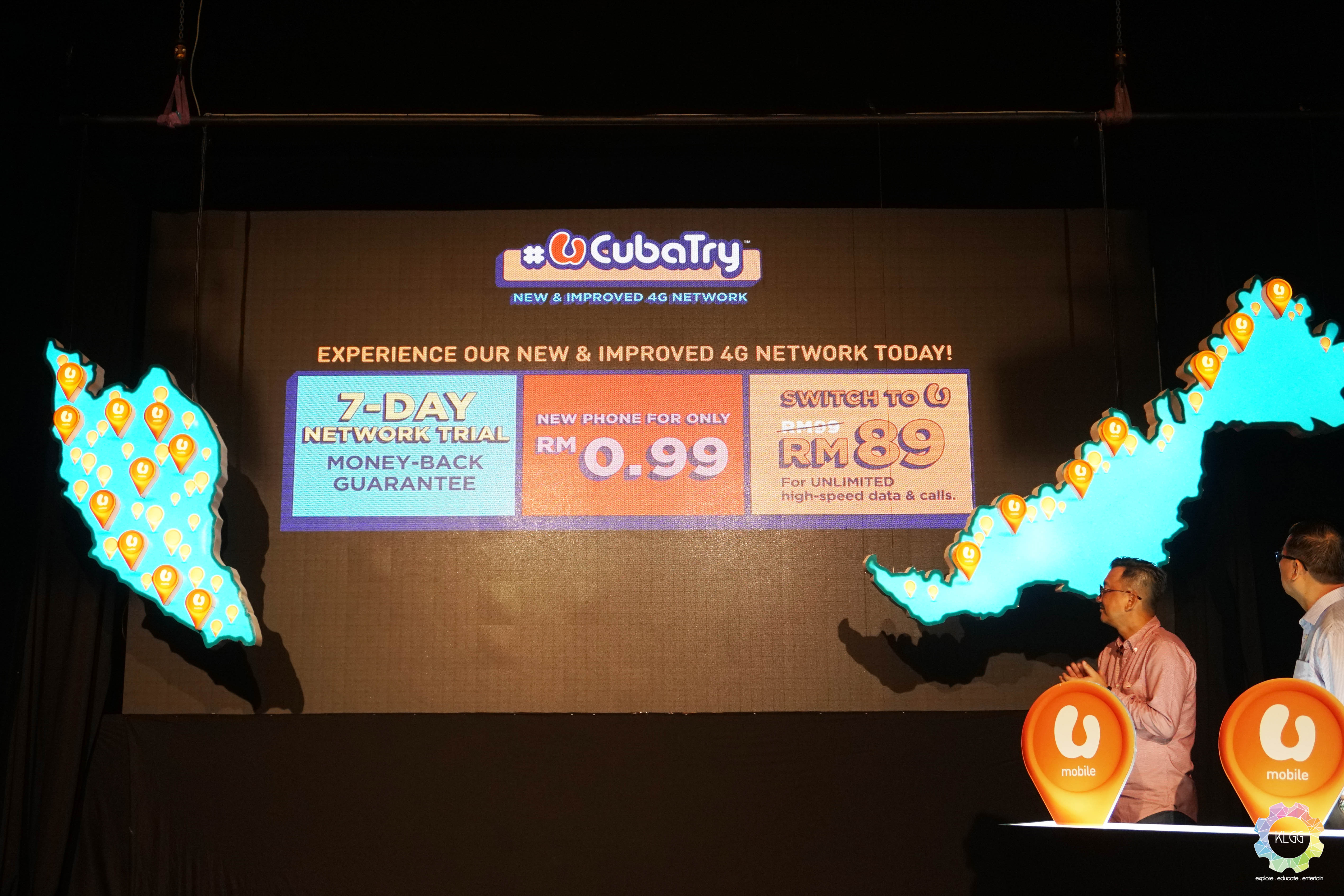 Unfortunately, the trial doesn't include free SMS, International Direct Dialing, roaming and purchases of bundles. Still decent offerings if you ask me.
Upon conclusion of the trial period, you will automatically be signed up for U Mobile's Unlimited HERO P99 plan, while the RM89 advance fee will offset your first month's bill.
In addition to that, new customers who port to U Mobile's HERO Unlimited P99 or P139 plan from April 23 to October 31 can get rebates of up to RM120. To sweeten the deal, subscribing to certain plans will give you the chance to purchase a smartphone from RM0.99. Get the Unlimited HERO P79 plan and you can buy the Samsung Galaxy A20 32GB; HERO P99 with the Galaxy A20 32GB or a Galaxy A30 64GB; while HERO Unlimited P139 lets choose from an added option of either an iPhone 6s 32GB, an OPPO F11 Pro 64GB; or a Samsung Galaxy A50 128GB.
You can participate in the #UCubaTry campaign from today until October 31 at any U Mobile telco store and branch.