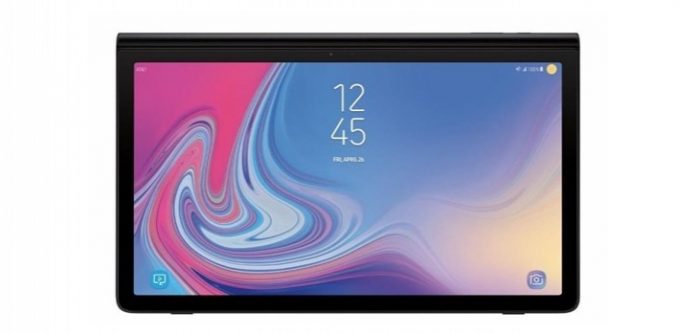 If you haven't heard of the Samsung Galaxy View, well, there is one. It comes with a 18.4 Full HD display but more importantly, it runs on Android 5.1 so you should know how long the device has been around. Now, Samsung decided to introduce its successor, the Samsung Galaxy View 2.
The Galaxy View was not a popular device, but Samsung has not given up as the company tries to make the Galaxy View 2 with none of the flaws found in the Galaxy View. For example, the Galaxy View 2 will come with a smaller size display at 17.5 inches because it's more portable and possibly lighter.

That aside, the Galaxy View 2 will come with two viewing positions instead of a fixed-angle kickstand that was seen on the Galaxy View. It will be able to stand upright and also at a 30-degree angle from the surface — the former will allow you better viewing experience whereas the latter will offer better typing experience.
The Galaxy View also had a handle on the back for mobility, but with the Galaxy View 2, this is instead replaced with a big circular hole. It is presumable that this will be the new handle for users to carry it around. The Galaxy View 2 is also reported to be powered by an Exynos 7885 processor and comes with 3GB RAM. It is very likely that the Galaxy View 2 will be launched soon, though there hasn't been any information regarding its pricing and availability yet.