Speed is of the essence – especially when it comes to transferring data and launching applications. Intel's Optane memory modules offer faster cache read speeds that surpass that of traditional RAM sticks.
Recently, Intel has gone a step further in the race for storage and memory superiority by unveiling the Optane Memory H10 SSD.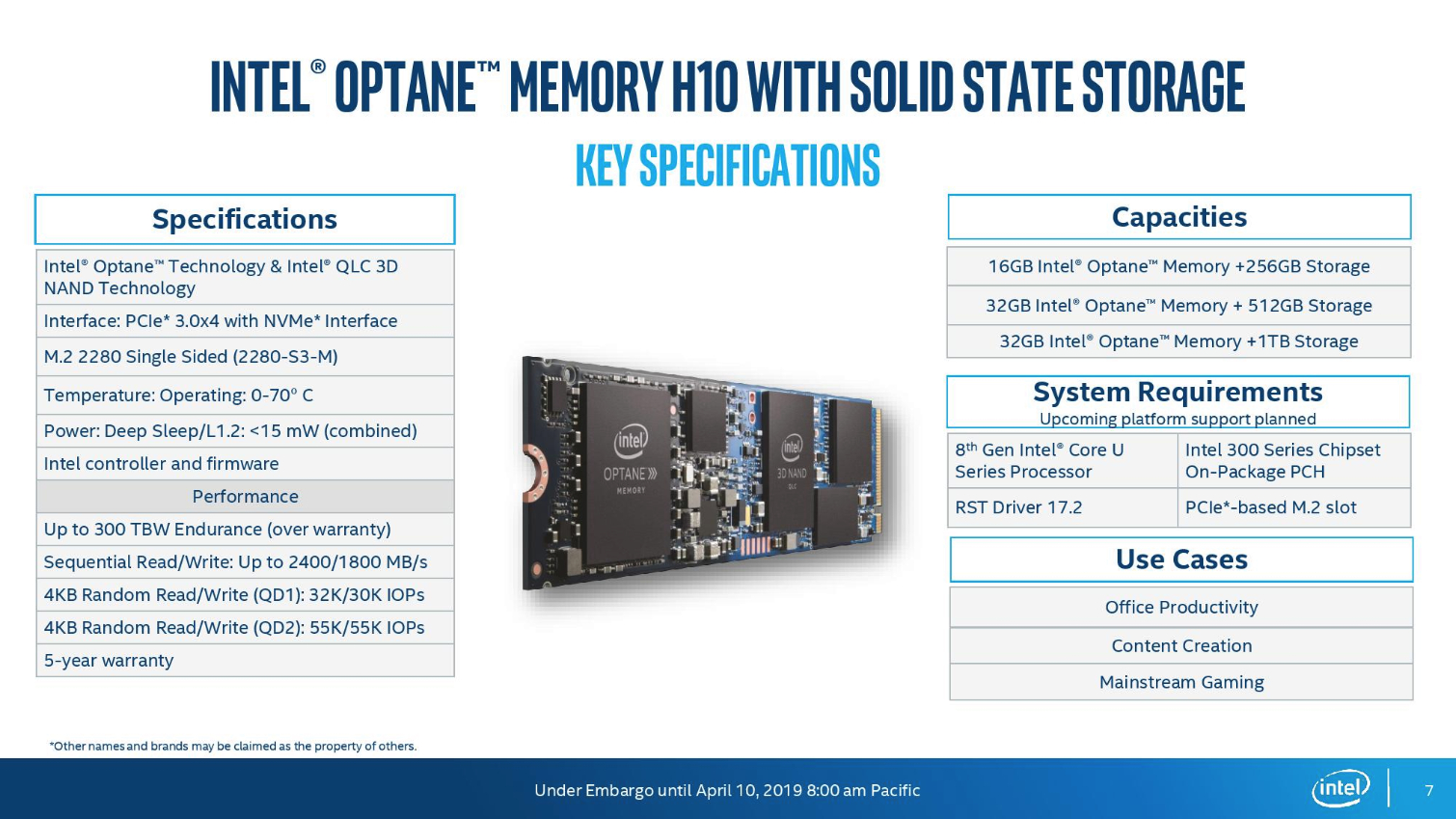 These hybrid drives incorporate Octane memory modules with the new quad-level cell NAND on a single M.2. This means that the drive can be used either like RAM sticks or as storage with read and write speeds that surpass normal SSDs.
The H10 will be available in three variants, 16GB Optane + 256GB storage, 32GB Optane + 512GB storage and 32GB Optane + 1TB storage. The drive has sequential read/write performances of up to 2,400 and 1,800 MBps respectively, while random read/write speeds can reach a maximum of 32K and 30K IOPS respectively.
The Intel Optane Memory H10 drive will be available on OEM platforms by Q2 of this year.