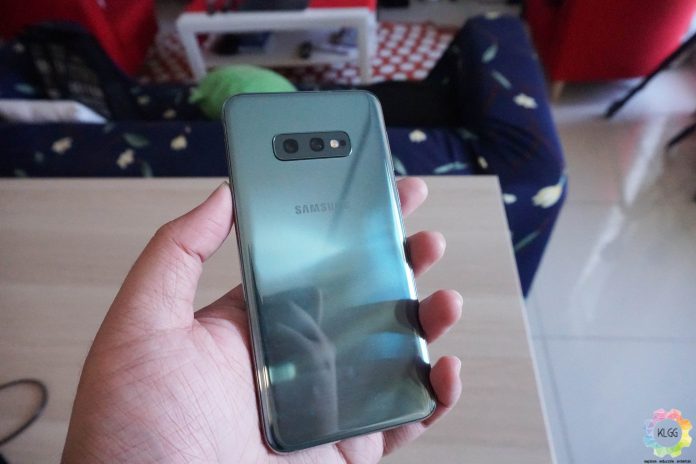 Another year, another Galaxy S flagship from our favourite Korean manufacturer Samsung. We're at the decade point of the Galaxy S product timeline and we've seen some good ones (Galaxy S8) and some bad ones (Galaxy S4). This time however, Samsung seem to have found the right formula to making a great smartphone – at least our editor-in-chief Warren seems to enjoy his new Samsung Galaxy S10.
As usual, every Galaxy S comes in three variants – and this time we'll be looking at the most affordable of the lot, the Galaxy S10e, to see if it meets the high standards set by its bigger and pricier siblings.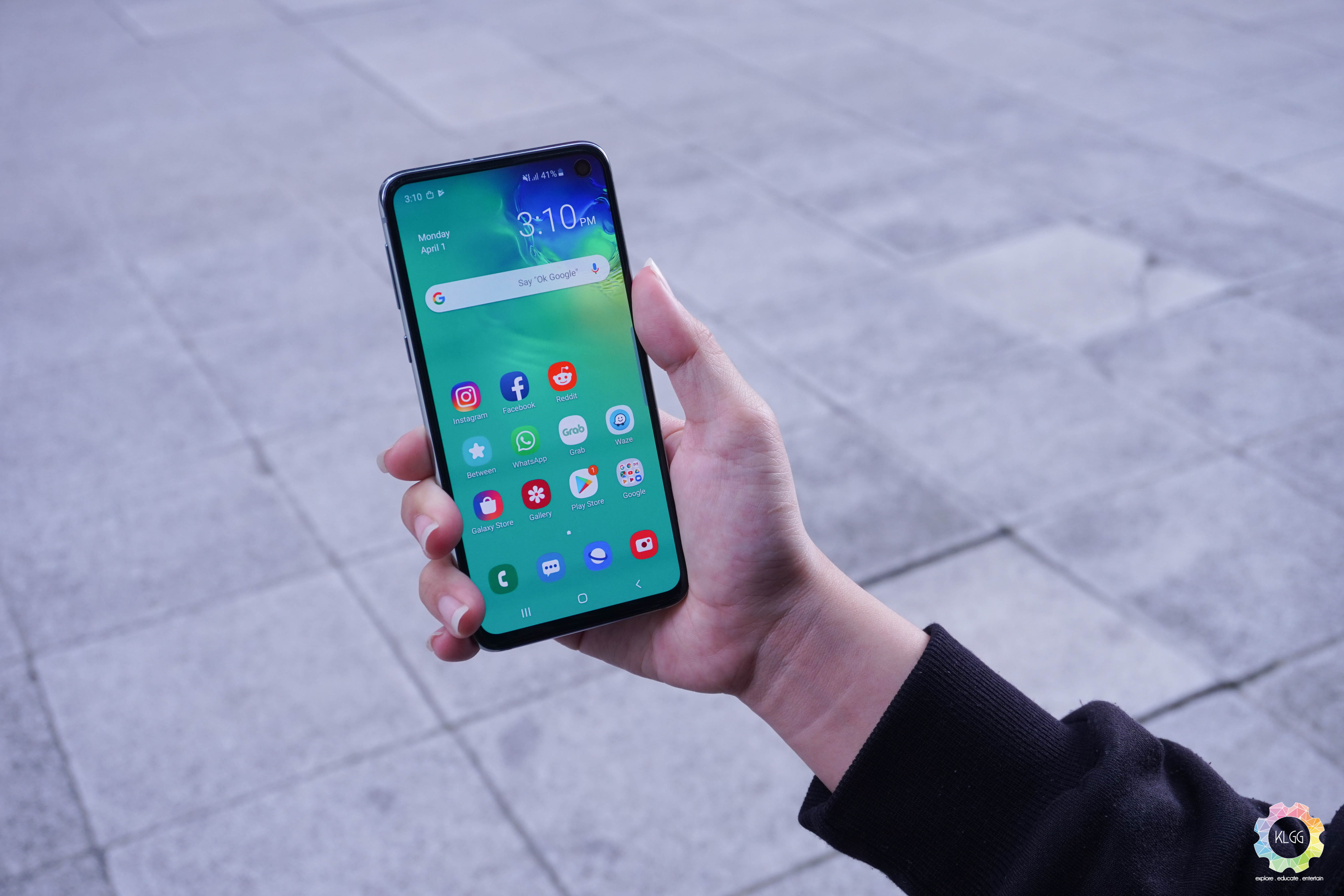 I've had the chance to fiddle around with the Galaxy S10e for about two weeks and my experience with the phone has been pleasurable, for the most part. Now, we'll need to go into this understanding that the Galaxy S10e is a flagship indeed, but one that's made to be affordable.
Priced at RM2,699, the phone faces tough competition from the likes of the Huawei P30 and even Vivo Nex which are both similarly priced. The difference is that the latter two are full fledged smartphones without having certain features stripped. But how does it hold up?
Starting with the obvious difference – its size. The Galaxy S10e is a compact 5.8-inch device that's equipped with an FHD Dynamic AMOLED screen; and by golly it's gorgeous – as most Galaxy S displays go, the phone's display pushes crisp colours, sharp images as well as exceptional brightness levels. Unlike its siblings, which have a curved quad HD display, the Galaxy S10e only has a flat display; but it's still adequate and keeps the price low. The punch-hole design could be a deal-breaker for some, but at least I get to use those wallpapers that let the selfie camera blend in with it – that amused me more than I'd like to admit.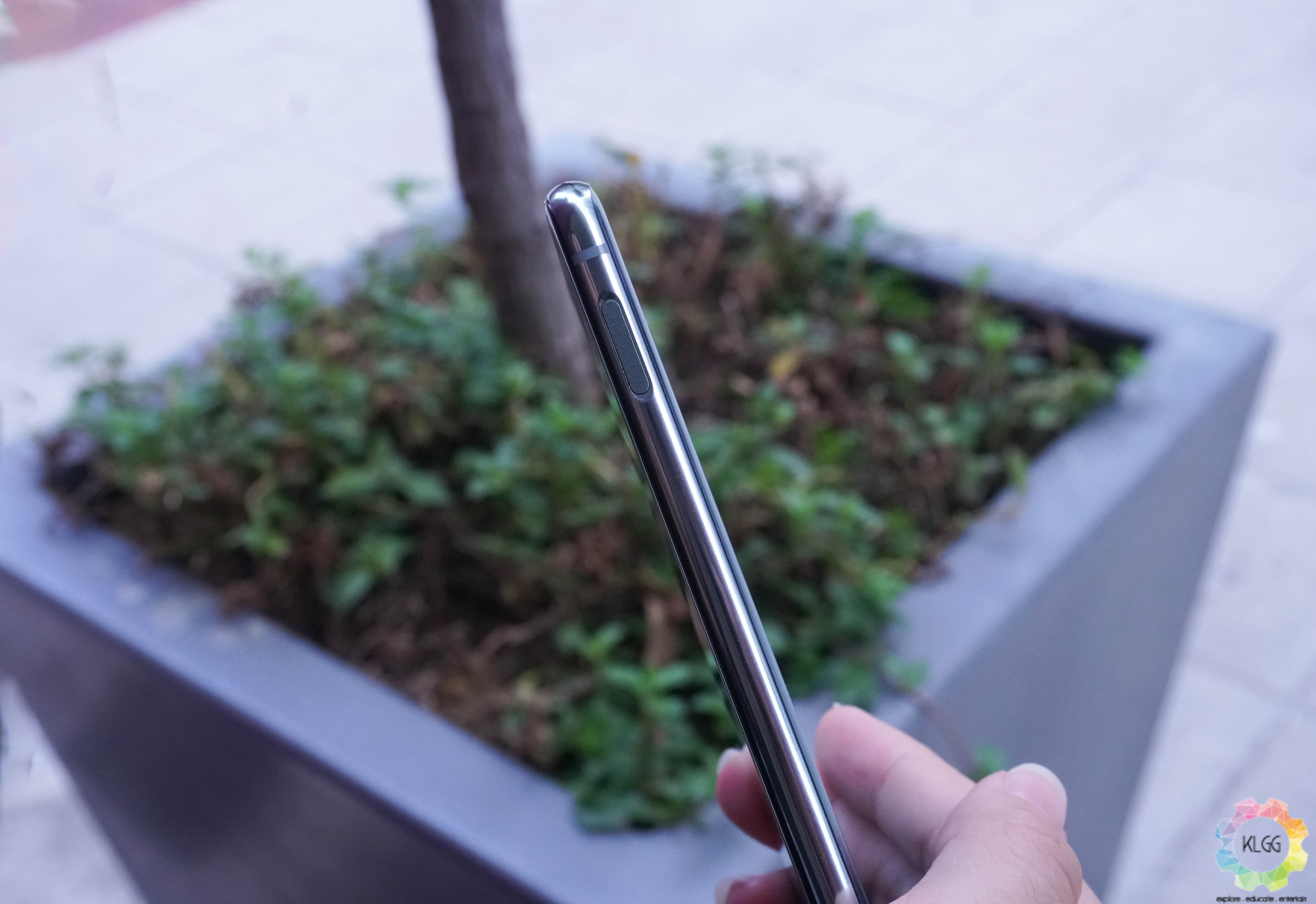 Because of its small size and lightness, the phone fits well in the hands and is easily usable with one hand. This brings about the fingerprint sensor – unlike its siblings which have in-screen sensors, the Galaxy S10e's side-mounted scanner also doubles as the power button. The scanner is easy to reach and is as responsive as they come. We've also tested out the scanner with our index fingers and found it to be effective too, so rest easy lefties.
Our unit comes in the Prism Green colour. The Corning Gorilla Glass 5 back is a downgrade from its siblings' Gorilla 6, but it looks stunning, nonetheless. The chromed aluminium bumpers add some contrast to the phone's otherwise simple aesthetics.
The phone comes with AKG-tuned stereo speakers and loudspeakers while also supporting Dolby Atmos. Audio quality is good, but the speakers crackle at 70% volume. Both speakers work coherently to produce a full stereo sound which I enjoyed. You'll be glad to know that a 3.5mm headphone jack is also present.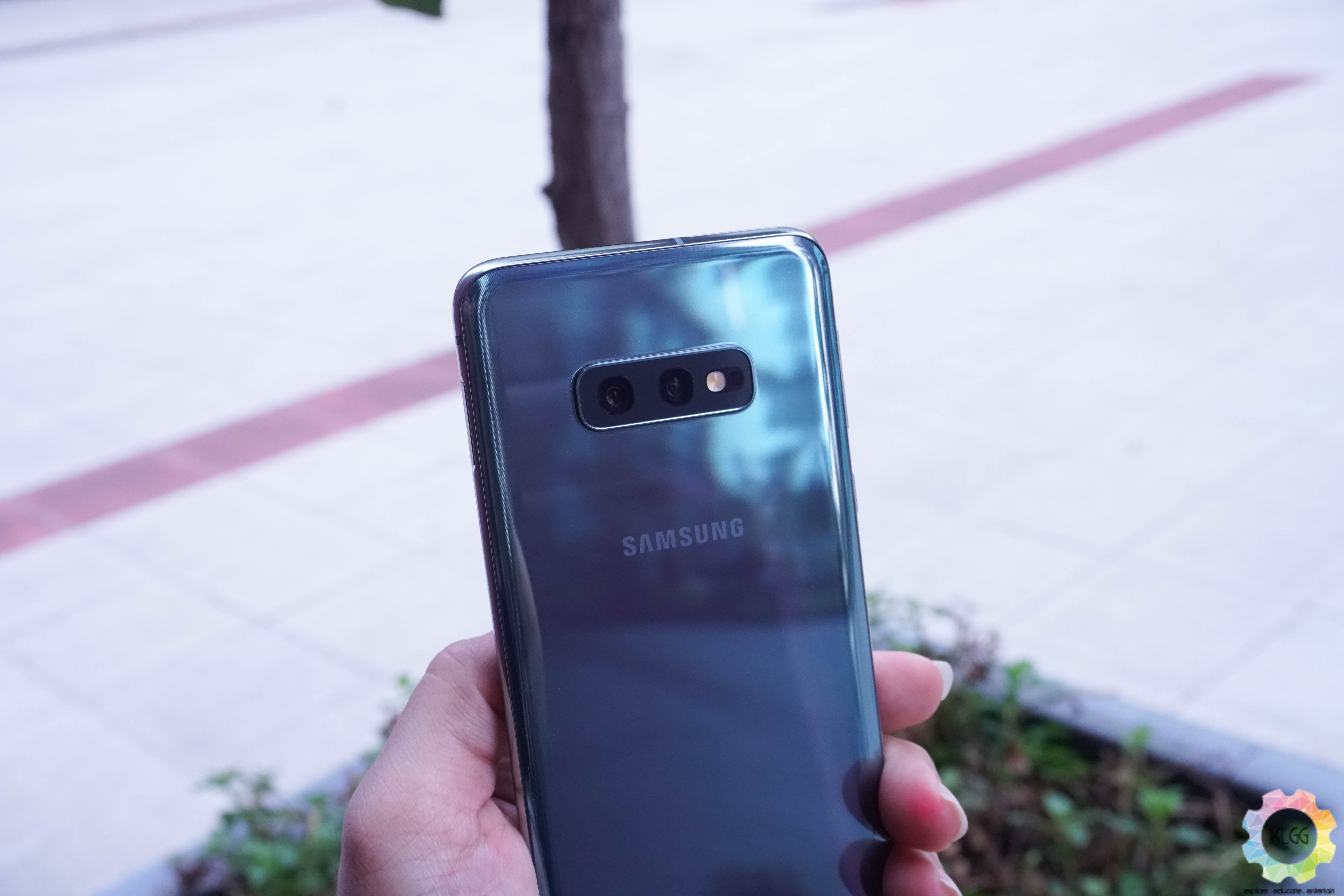 As per most flagships today, a smartphone's camera need to be at least adequate, or face ridicule from angry mobs customers (Side note: Please stop taking smartphone cameras so seriously people). Thankfully, the Galaxy S10e passes in this aspect – though it only gets a dual-camera setup instead of three which you'll find on the S10 and S10+.
It lacks a telephoto lens but gets a 12MP wide-angle lens that's coupled with a 16MP ultra-wide sensor. There is no ToF lens to speak of but bokeh is still present – albeit in the form of simulated depth-of-field. In daylight situations, the Galaxy S10e performs exceptionally well – sharpness and colour are top-notch, while night time photography is also decent. The sensors pick up light fairly well and gets the job done.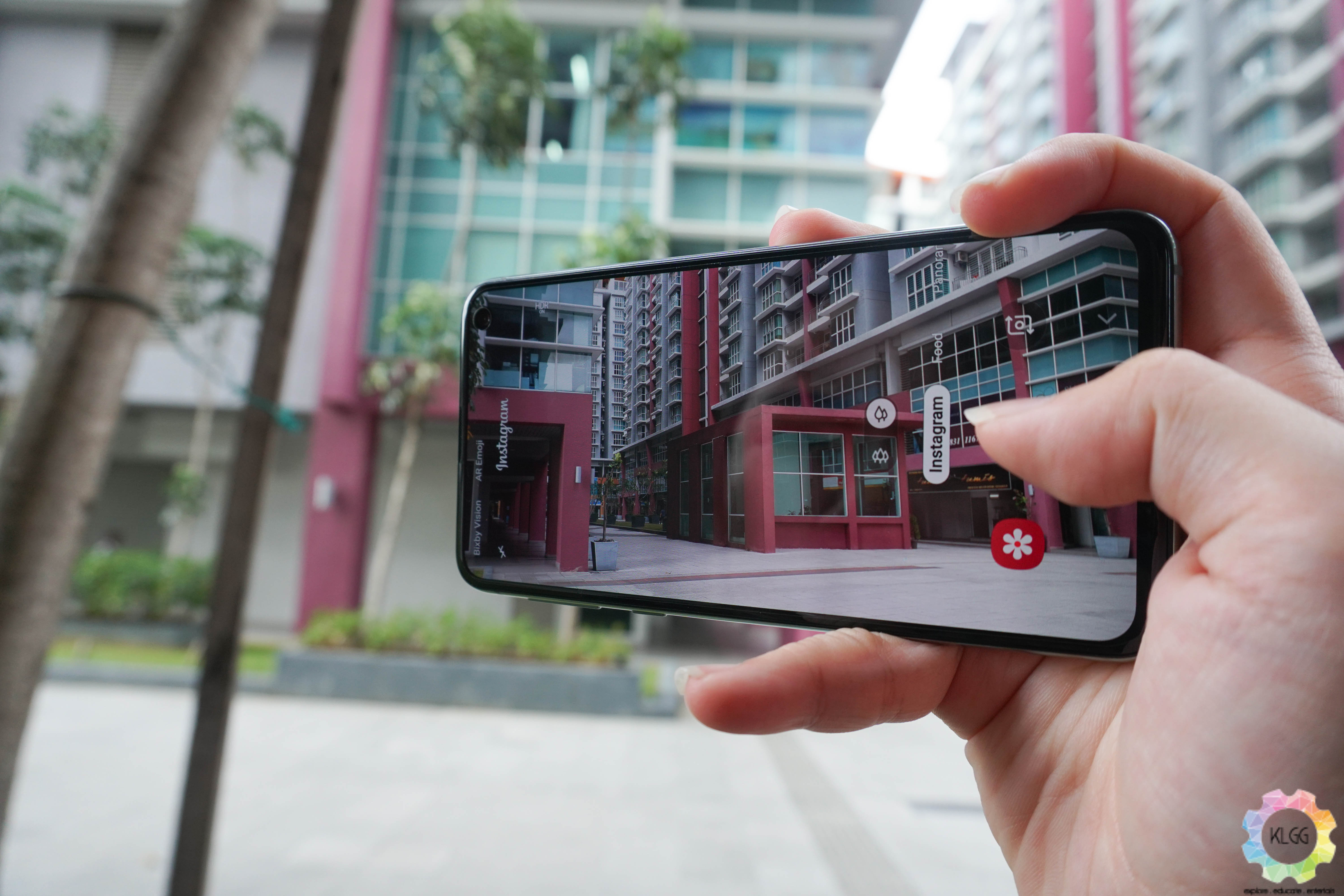 It's in low-light situations that the phone suffers a bit. It takes due diligence to get a sharp image. An all-rounder flagship like the Galaxy S10e – even though it's the "low-end" variant – should be capable of good photography performance.
The ultrawide-angle lens is capable of 123-degrees field of view and it works just as it should and is a welcome feature. Moving on to the single 10MP selfie camera, its also capable of simulated bokeh and pushes sharp selfies, but it's nothing to shout about. There is an Instagram mode within the camera app that's linked to your Instagram account; from here you can snap a picture, edit and post it directly onto your page – pretty nifty if you ask me.
Now, let's talk specs. The Exynos 9820 chipset comes standard across the range and although it's no Snapdragon 855 – which American versions get – the Galaxy S10e still performs well. The phone boasts snappy response times and scrolling, and transitions are smooth as silk – our experience with using the phone was effortless.
However, gaming performance was found wanting – the phone suffers frame drops on PUBG Mobile even with the settings set at medium.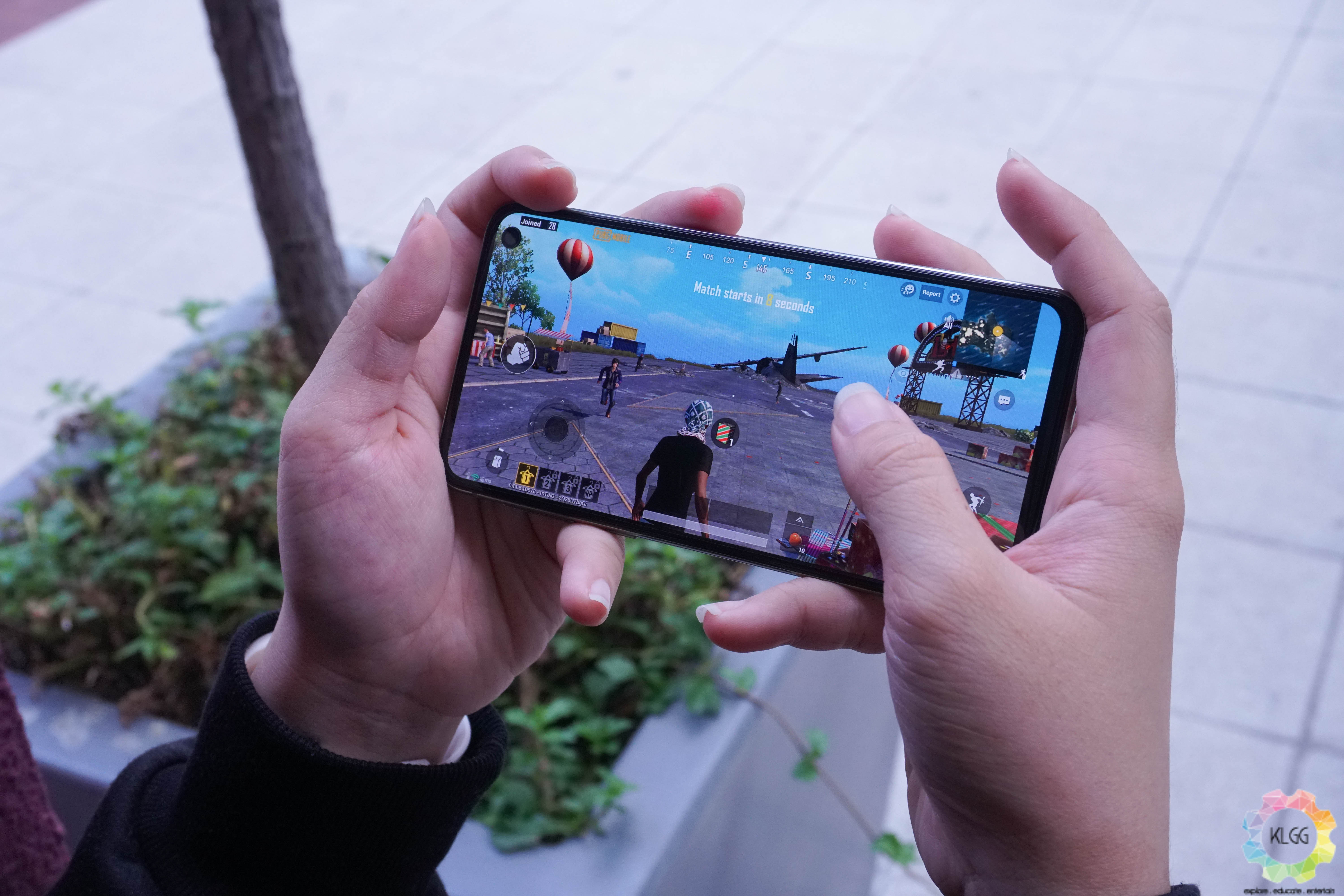 The phone comes in a 6GB + 128GB memory configuration and you'll be glad to know that storage is expandable via microSD card of up to 512GB.
Now, here comes the biggest issue I had with the Galaxy S10e – the battery. With only a 3,100mAh capacity, regular web browsing and navigation drains about 40% of the battery life. Even with the Exynos 9820's low power design, the Galaxy S10 will struggle with heavy usage. The phone supports 15W fast charging so at least you'll get a full charge in almost no time.
Speaking of charging, the phone supports 15W Qi and PMA wireless charging, and even reverse wireless charging of up to 9W. Kudos to Samsung for not stripping the Galaxy S10e of this feature, which will be a flagship standard by the end of this year.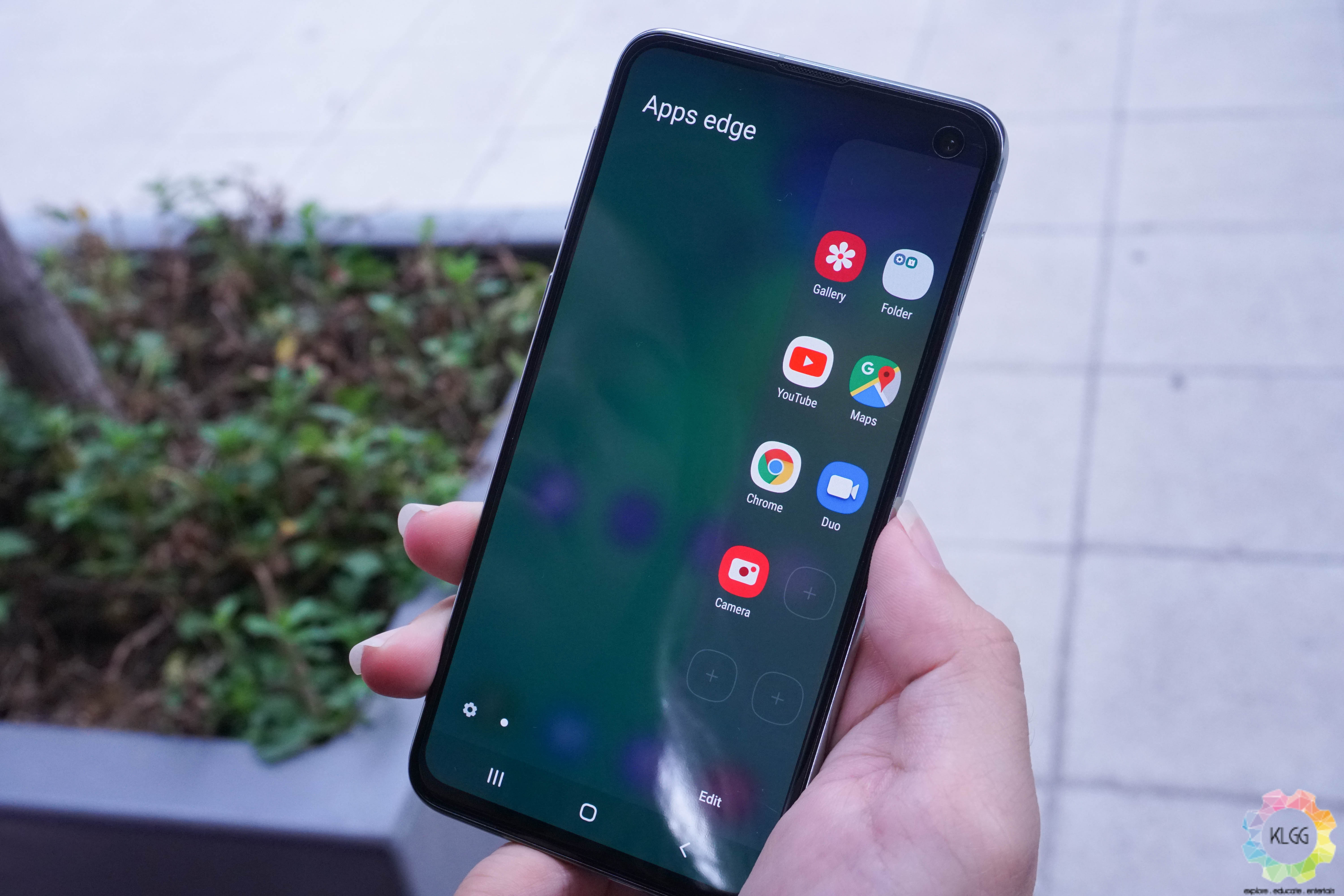 The phone is shipped with Android 9 Pie as well as Samsung One UI which I find to be one of the most intuitive UIs around. One of the biggest changes introduced by One UI is an improvement to ease of interaction which works well with the S10e's smaller display. Features like the Apps Edge, pop-up view chat notifications and swipe for app trays make one-hand usage ideal.
There's also a dedicated Bixby button on the left side of the phone, which can be customized to launch an app if you double tap it. Bixby Routines is also a new feature to come with the S10 line of phones; it learns usage patterns and change certain settings like volume level or turn on battery saving mode and saves them as routines.
Samsung have come a long way since its first Galaxy S device way back in 2010; nine years and 10 smartphones later, we may finally have the best of the lot. The smaller sibling has all the DNA that make the Galaxy S10 and Galaxy S10+ great flagships, but cost significantly less. We say go for the Galaxy S10e if you're in for a capable daily driver that wont burn a hole in your pocket.
Verdict
If you're looking for a reliable flagship that's easy to hold in one hand and won't break the bank, the Samsung Galaxy S10e should be your number one pick. It's a good all-rounder that comes with an intuitive UI, an impressive display and decent sound quality.
You can purchase the phone on Samsung's official website for RM2,699.
The Good
Great for one-handed usage
Impressive screen
Polished features
Responsive fingerprint scanner
Reverse wireless charging
The Not so Good
Small battery
Poor low-light photography