You're not alone if you've been wondering about your Facebook News Feed algorithm because the company has never revealed any information on that. However, that's all about to change; Facebook is going to tell you why you're seeing all these posts on your News Feed.
With the feature "Why am I seeing this post?", the company will explain how the app ranks the posts to appear on each user's News Feed to help users understand and better control the posts they see.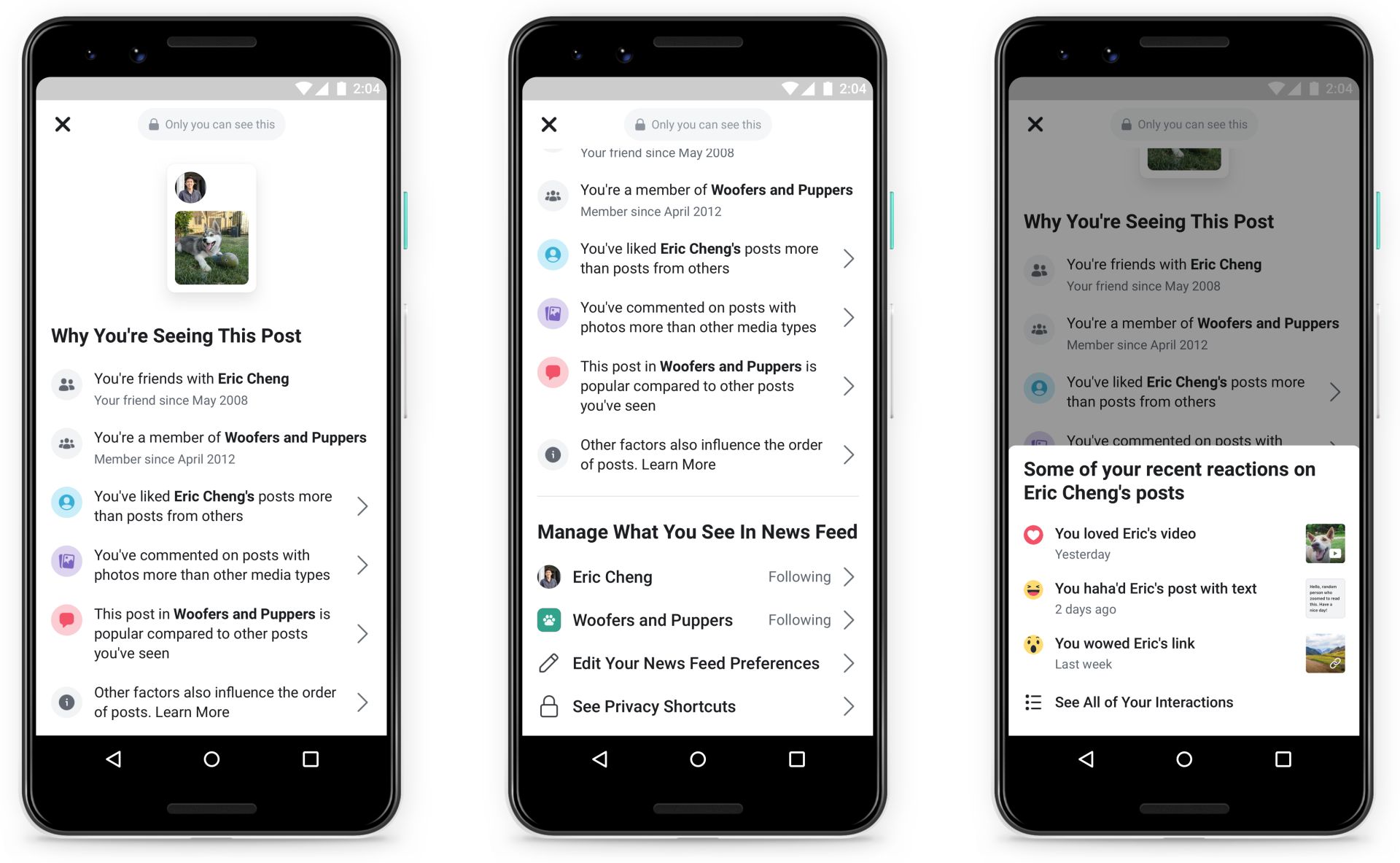 You'll be able to access this feature at the drop down menu which is located at the right hand corner of any post, and it'll provide you insights such as your interaction data with similar posts, posts from the same individual and the popularity of the posts.
In addition, Facebook made sure that you'll be able to personalise your News Feed by including shortcuts to control. On a side note, Facebook is also updating the "Why am I seeing this ad?", so you can at least feel a little relieved that the company is moving towards transparency.