Although the iPad Air and iPad mini stole the spotlight in Apple's announcement yesterday, the company also revealed that there will be an upcoming update to iWork, though it was only briefly mentioned. However, these updates are better than you'd expect.
First and foremost, Pages will soon include vertical text for three languages: Chinese, Japanese and Korean. The company also include vertical text templates for the first two languages. iOS users will also be getting two features that are previously only available on macOS, where they can insert a table of contents onto a page in a word document, and also alternate between word processing and the page layout. Both iOS and macOS users will also be getting a more convenient way to navigate their documents with the new table of contents view.
That aside, Keynote will also be getting several significant updates. iOS users can now edit the presenter notes while they're presenting and rehearsing for a more efficient workflow, and they can use the Apple Pencil (or fingers) to animate objects in a Keynote slide. Action builds such as rotate, move, scale and opacity will also be added into Keynote for iOS users, while both macOS and iOS users will be able to create and share animated GIFs through Keynote with the new update.
iWork's Numbers will also be updated in which there will be an improved CSV/TSV import, and iOS users will get quick adjustments to row and column sizes through tapping. For those who have been hoping for a larger zoom, the new iWork update will allow up to 400% zoom for better spreadsheets display.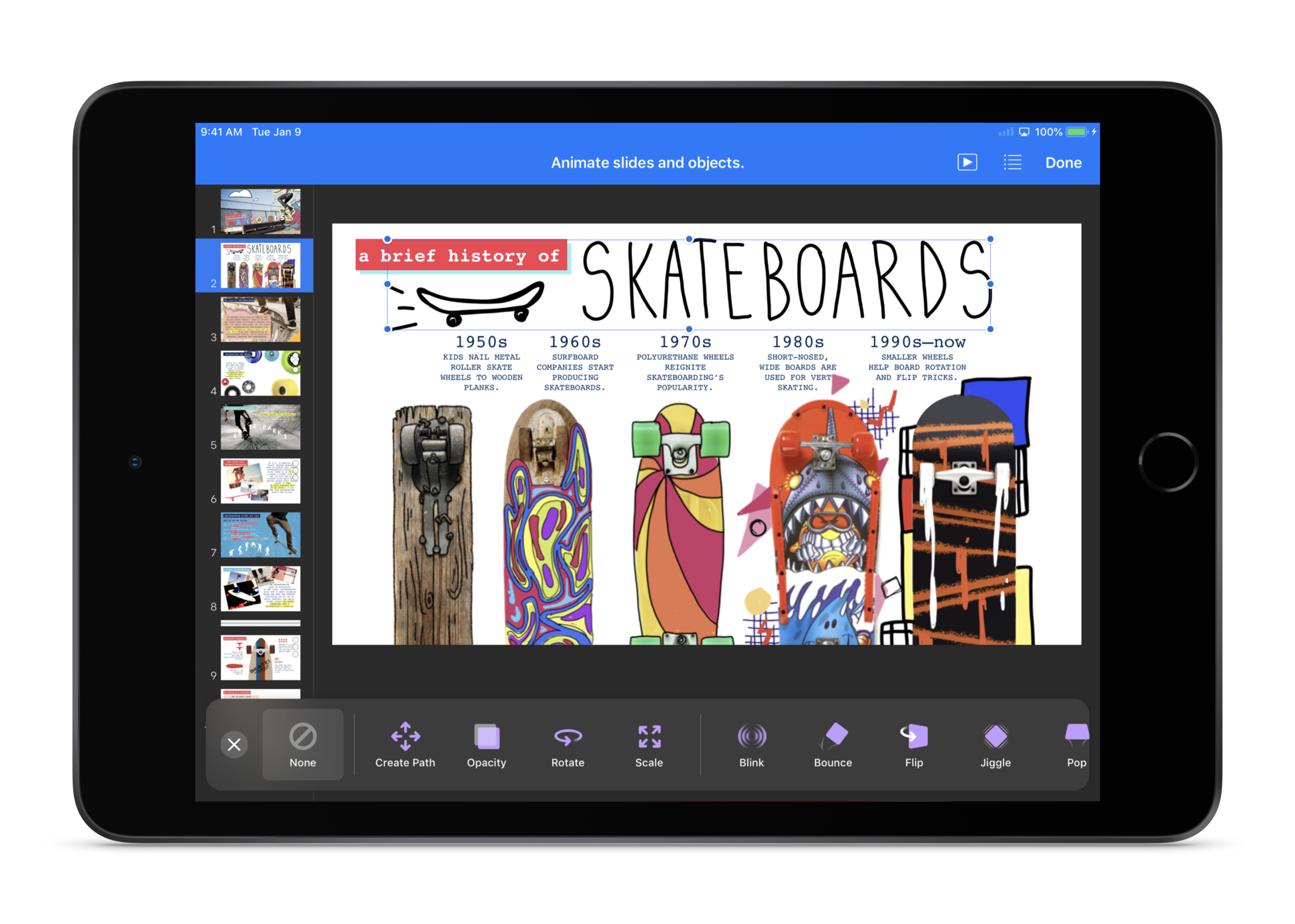 Pages, Keynote and Numbers will all have higher maximum file size of 2GB, and users will be able to edit grouped objects while collaborating. They can also save and sync shapes, templates and themes on their documents which can be synced across all their macOS and iOS devices by using iCloud. Lastly, it'll be much easier for iOS users to replace images on their documents now, because the new update will feature image placeholders which prevents the images from ruining your document's format.