We love you Microsoft Windows – but sometimes you drive us up the wall with your automatic updates, which sometimes stall our computers, or even cause a tank in performance.
If you're a Windows 10 user, you've likely experienced this as well. Thankfully, Microsoft says that Windows 10 will automatically roll back problematic updates that may be causing issues to your system with the introduction of a new feature.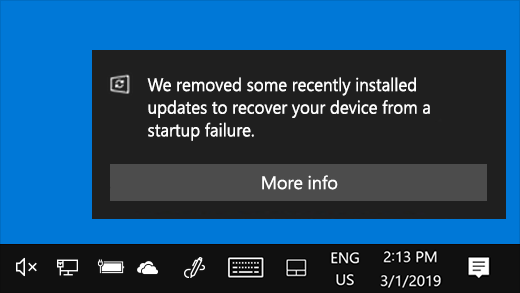 According to Windows Latest, the OS will remove installed updates that cause problems with start up and other issues that prevent your PC from booting up. If your system goes through this automatic roll back, your next boot will prompt a pop up message telling you that Windows had removed said problematic updates.
From there, your system will ignore updates and prevent them from automatically installing for the next 30 days.
This comes after news of Windows 10's latest KB4482887 patch that was reported to cause frame rate drops when gaming. Although this automatic roll back works only when the PC has issues completing the update and not when a patch is fully installed; we suspect a new functionality to be made available – besides manual roll back – to suss out faulty patches much earlier.