Six-inch smartphones are the standard nowadays and for good reason too – productivity, higher resolution displays, and more. But with the extra screen real estate comes with a minor sacrifice in ergonomics. You'd be hard-pressed to find such a tall device easily usable with one hand.
To remedy this, Samsung has released a free app called 'One Hand Operation +' – this is not to be confused with the one-handed mode that scales down the display to one corner of the screen – nay, this app makes use of the entire display and lets you use gestures to perform actions instead.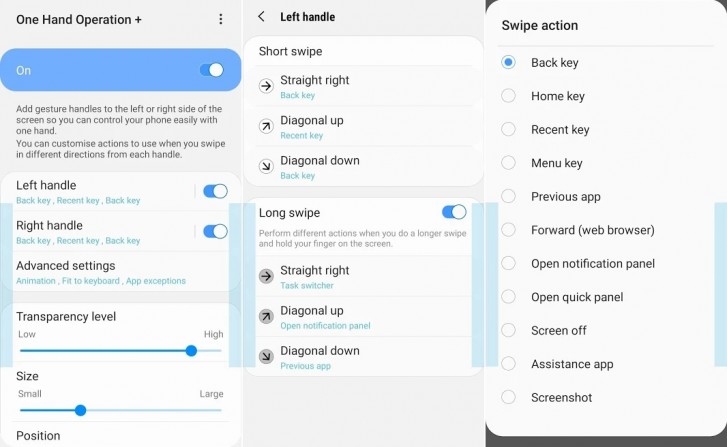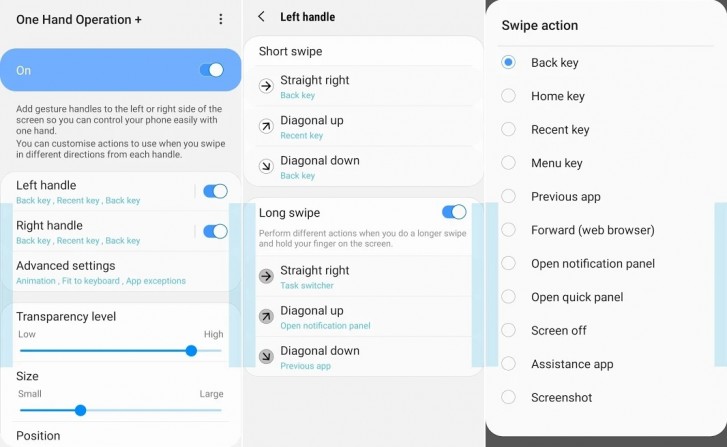 You can swipe in multiple directions and you can customize what each gesture does, like going to homescreen, go back, take screenshots and more.
Now, being able to use the phone intuitively with one hand without the sacrifice of viewing pleasure is an intriguing selling-point for us.