Apple is sometimes mocked for being slower at releasing features that Android devices already have, but sometimes being the first is not the main point. In this case, we've already seen several companies with their foldable smartphones, and Apple has only just started on their own foldable smartphone.
According to recent patents, the company is planning on releasing a foldable iPhone and Dutch industrial designer Roy Gilsing decided to make a concept of it, calling it the iPhone X Fold. The phone folds vertically and according to the concept shown, the iPhone X Fold will be quite narrow in its folded form.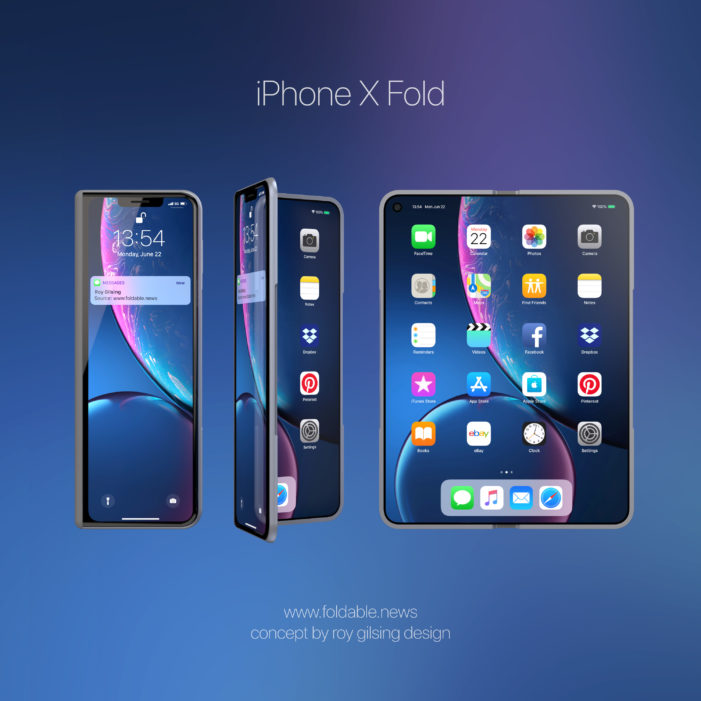 What makes the iPhone X Fold a bit more thoroughly thought though, is the fact that the company plans on ensuring that the folding display will warm up at the fold point. The company further explained that displays are more prone to damage under low temperatures which is why Apple plans on introducing a display which warms up at its folding point.
However, we shouldn't be expecting the iPhone X Fold anytime soon. The 5G iPhones aren't coming till 2020, so we really aren't expecting the iPhone X Fold to come by this year either.