OK Google, what's install for android phones in the future? Well, it turns out the Google Assistant – Google's AI helper – will soon be making an appearance in your text messages too. This will come by way of the new Android Messages feature.
CNET details their experience with the tech at Google's out-stretched booth which featured a coffee stall. In the coffee stall, customers could test out the Android Messages.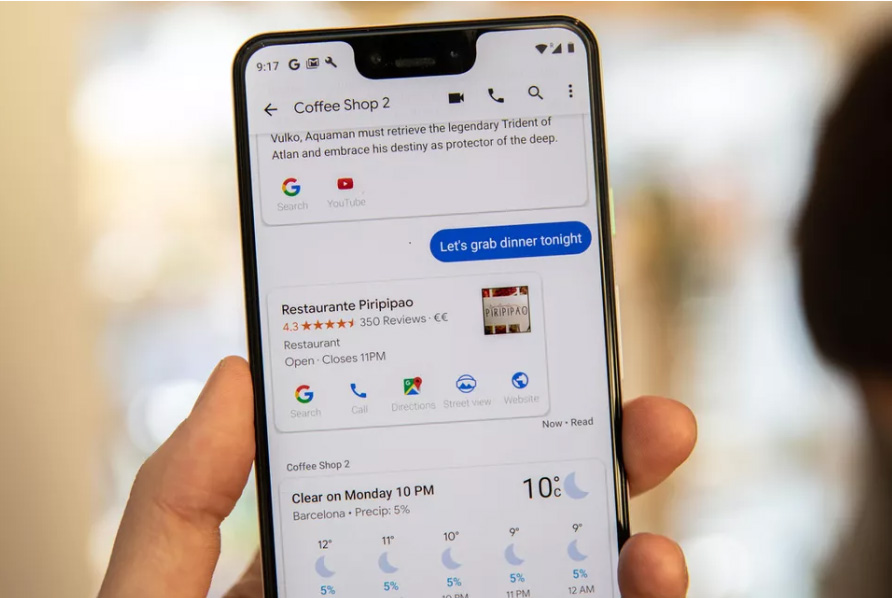 According to CNET, the functionalities of the feature is simple – say you're texting a peer and you're debating where to get your grub on, Google Assistant will detect questions relating to food and will suggest restaurants nearby, all within the chat. Pretty nifty, but there will likely be an option to turn this feature off as it can be a little annoying for some people.
As of right now, Android Messages only detects restaurant and movie related messages, but we're sure it'll gather a larger database along the way.