In the then opposition party's manifesto during the 14th General Elections, Pakatan Harapan (PH) listed the abolishment of toll fares around the country. It has been almost a year since PH's historic win in the elections, finally it seems that their promise to abolish toll fares are finally being realized.
Reports have surfaced claiming that the Government are in talks with Gamuda Berhad – who operate a number of the country's highways – to reach an agreement to revise concession charges on four major highways. These highways are Lebuhraya Damansara Puchong (LDP), Sistem Penyuraian Trafik KL Barat (SPRINT), Lebuhraya Shah Alam (KESAS) and SMART Tunnel.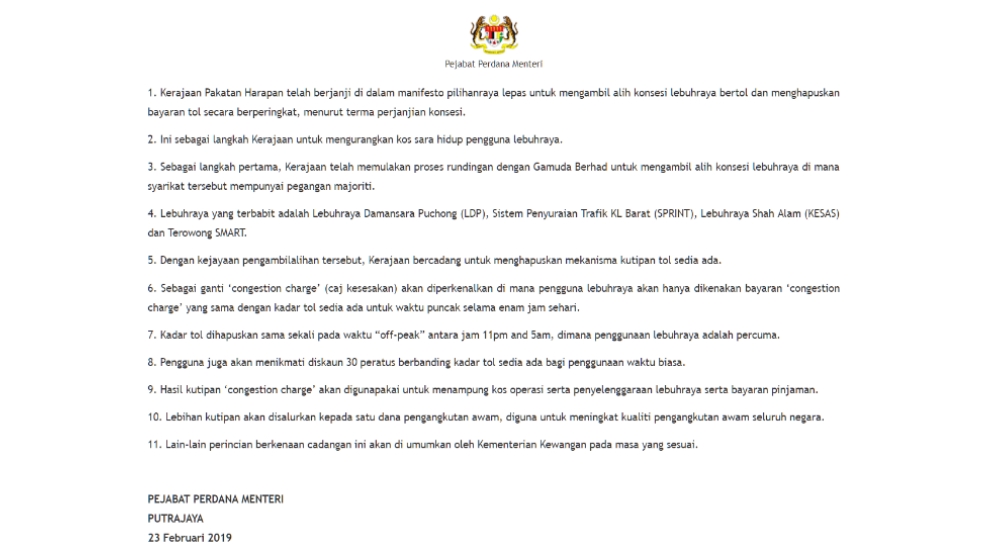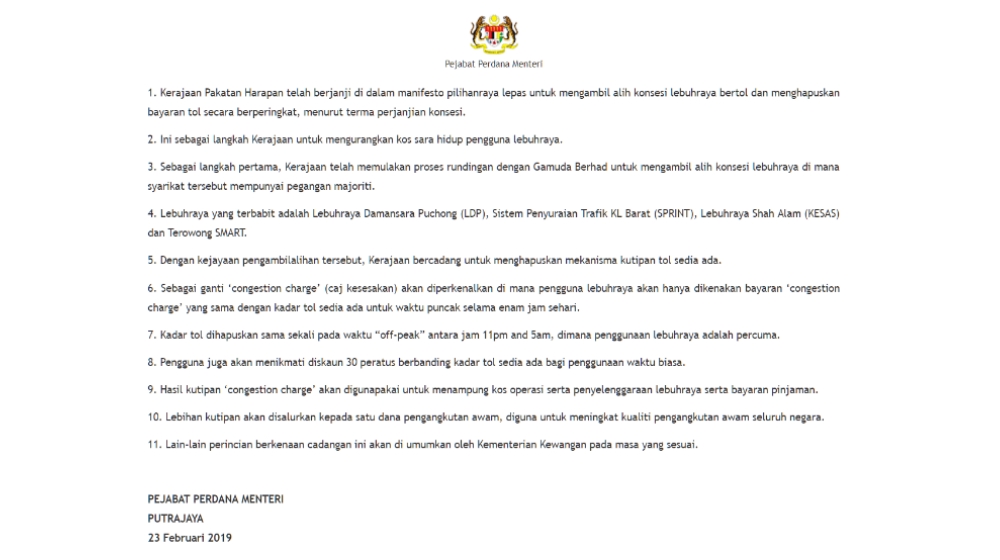 The catch, however, is that concessions won't entirely be redacted – instead, the Government intends to implement a "congestion charge" that only takes effect during peak hours within a six-hour period. During peaks hours, concession charges will remain. Although no word on what the exact timings are, we can assume they're a combined time frame of 6am-9am and 6pm-9pm.
During "off-peak hours" tolls will be completely free. According to the statement, off-peak hours take place from11pm-5am. Any time in between, concessions will cost 30% less than their full price.
According to the PMO's statement, this is part of an initial move to implement a nation-wide abolishment of toll fares. All revenue collected from the "congestion charges" will go into the maintenance and operation of these highways.
If you're still bummed about the RM0.10 petrol price hike, then this news should cheer you up. We know it cheered us up!