Xiaomi are expected to announce the Mi 9 flagship sometime today, but in an attempt to build hype, they've revealed several key features which will ship with the phone – and we'd be lying if we said we aren't hyped.
According Xiaomi's posts on social media, we can see that the Mi 9 will utilize a "smart antenna" which allows for better signal reception; a dedicated Google Assistant button will also be present – which comes as a welcome news considering Google services are banned in Xiaomi's native China.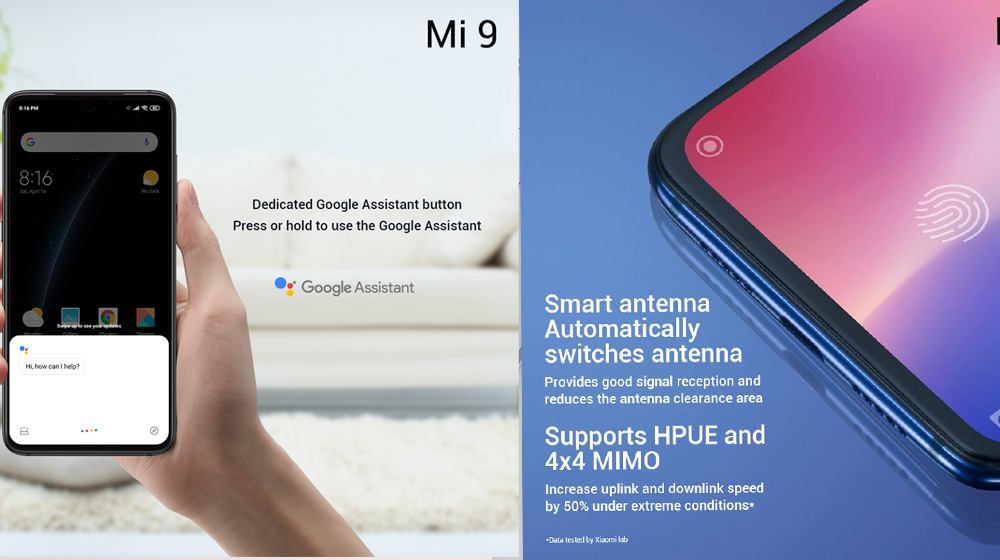 In terms of UI elements, Mi 9's MUI 10 will have "dark mode" which Xiaomi says reduces display power usage by 83% under full brightness and 50% under half brightness. When your screen is locked, there will also be always-on colored icons for ease of access to apps.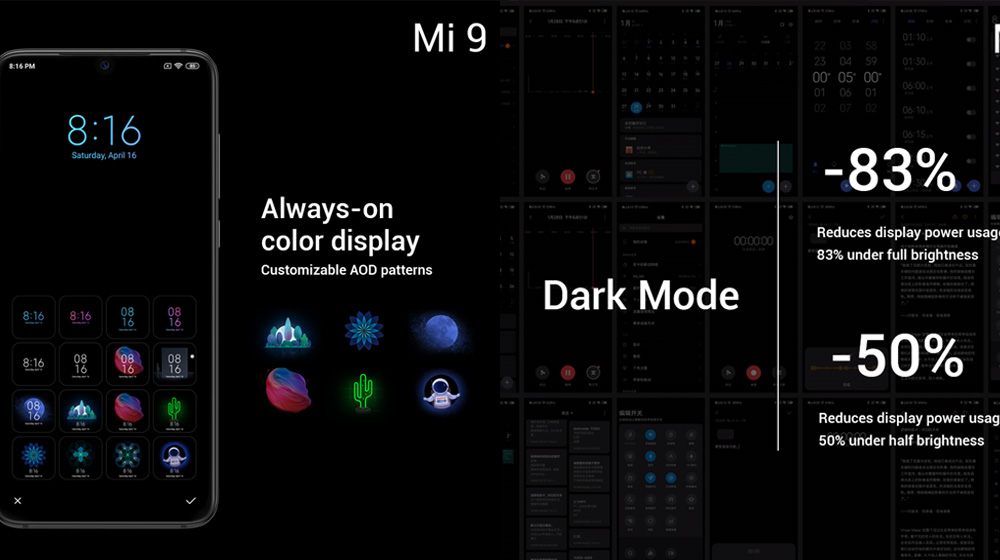 On top of these features, we also know the regular Mi 9 will come with a iridescent back, while a special edition version will sport a transparent back. The Mi 9 will feature three back cameras – one capable of shooting at 48MP. The phone will be powered by a Snapdragon 855 chipset and will ship with 6GBs of RAM and Android 9.