Okay, so far in the gadget world we have seen, and will be seeing, some pretty bizarre innovations; all done by phone makers to one-up each other. We're seeing foldable smartphones, dual screen phones, 52MP phone cameras and more; and LG is about to add to this list with sound emitting screens!
That's right, reports by GSM Arena claims that the upcoming LG G8 ThinQ will utilize their Crystal Sound OLED (CSO) display that vibrates to create loudspeaker sounds. We've seen the CSO implemented in LG's 8K OLED TV, so it'll be interesting if a smaller CSO display made for smartphones will work.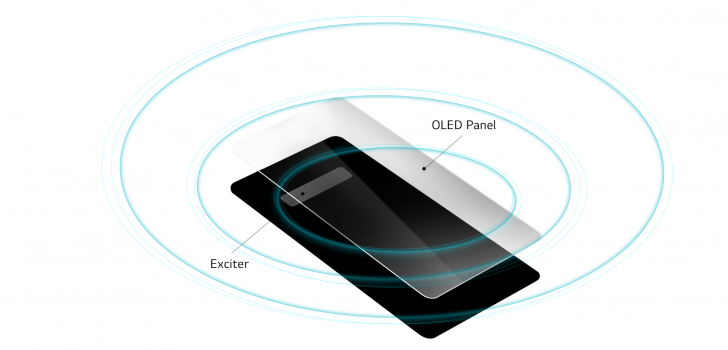 According to Android Police, this confirms that the G8 ThinQ will have in-house OLED panels. The phone will apparently also come downward-facing speakers that work together with the vibrating screen to produce 2-channel audio.
LG also teams up with UK-based Meridian Audio for audio technology – DTS:X 3D surround included. The phone will also come with a headphone jack as well.
According to Android Police, LG promises that the their vibrating display tech should produce sufficiently loud audio, but It'll be interesting to see how usability and ergonomics will be affected with it.