Learning another language can never be disadvantageous, and now it can be done in an easier way through Netflix and a Chrome extension. Available in Chrome Web Store, Language Learning with Netflix helps you learn language in an enjoyable way.
This Chrome extension offers two subtitles within a movie so that you can compare both languages at the same time and pick up the words and phrases as you watch your movies. You can also listen to the audio and read the subtitles at your own pace, so you can comprehend the language you want to learn easily. This extension also claims to do better with original titles instead of dubbed titles.
Language Learning with Netflix (LLN) also highlights important words that they think users should learn, and there's a pop-up dictionary feature so you can learn how to use the word and what it means, though it does not work with some of the languages at the moment.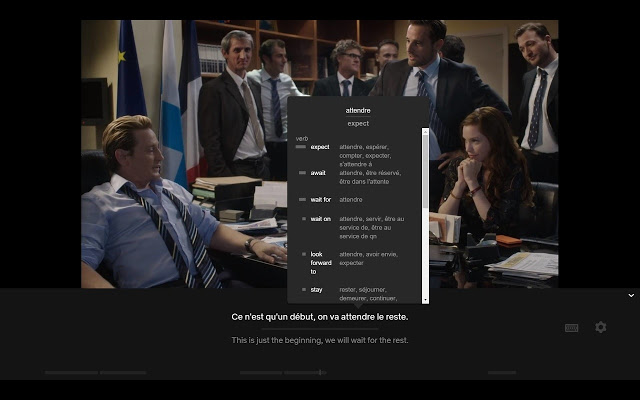 LLN also has a special catalogue that offers users films and series that has high-quality subtitles so that it's easier and more efficient for them to study the languages. You can set your own translation language through the extension while you watch your movies and also set a pause at the end of each subtitle to process the translation and meaning of the words and phrases.
The extension currently runs on Windows and MacOS computers with Google Chrome, but the developers has yet to try it out on Chrome OS and Linux computers. This extension also does not support smartphones and tablets, and you'll need to be actively subscribed to Netflix to be able to use this extension.