Back in 2016, Netflix introduced the Download feature so its users can download movies and series that they like and watch them everywhere they go without needing to exploit their cellular data and stream on the go. Now, Netflix has finally brought Smart Downloads to iOS devices.
While this feature has already been available for Android devices since last year, iOS users will also be able to enjoy this feature that aims to better manage your downloads. Smart Downloads helps users to download the next available episode when they've finished watching a downloaded episode. The app will also delete the downloaded episode that users have finished watching to save storage space once the next episode is done downloading.
Of course, to prevent overusing users' cellular data, Smart Downloads only work when users are connected to Wi-Fi. This means that when they're using their cellular data, the next episode will not be downloaded nor will the watched episode be automatically deleted. If you'd rather keep your downloads, you can either toggle the Smart Downloads off at the top of the Downloads tab or turn off Smart Downloads from App Settings.
You'll also be notified when Smart Downloads is active because you'll get notification when your download is in progress and another notification when your download is complete. Needless to say, Smart Downloads will only automatically download the next episode if it's available and it won't download previous episodes if you choose to watch the latest episodes meaning that if you choose to watch the last episode of a series, the feature will not help you download the earlier episode even if you haven't watch it.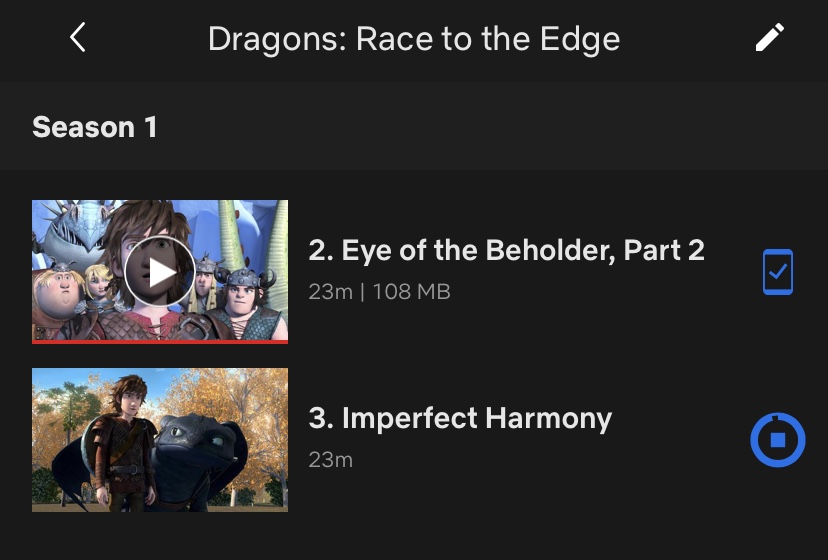 This feature is definitely practical for those who are constantly binging on Netflix and like to optimize their storage space. However, if you're someone who like to re-watch episodes and keep your downloads, then Smart Downloads might not be the feature for you.