It's that time of the year again lads – whip out your wallets because the Steam Lunar New Year Sale is here! If you're unfamiliar with the Steam sale , it essentially means that a large portion of Steam's inventory of games get significant discounted – games ranging from indie titles to AAA products. All hail Lord Gaben!
These are some must-have games that you should buy during the Lunar New Year sale.
Assassins Creed Odyssey
Now at only RM104, Assassins Creed Odyssey received rave reviews upon its release last year. What makes the game great is its expansive world set in ancient Greece that's loaded with tons of content. The game's more RPG-like mechanics build upon its predecessor's making the gameplay smooth and highly-satisfying. On top of that, the world detail is stunning, while the story is gripping.
Despite being a 2018 Game Of The Year nominee, the game is not without its criticisms. AC Odyssey's progression system can be "grindy" at higher difficulties, while nonchalantly making in-game boosters available for purchase (with real money) to help with progression. However, if you play on normal difficulty, you should be able to beef up your character through side missions alone – and boy are there a lot of them. Don't be surprised if you sink hundreds of hours into the game – making its RM104 price a steal.
The Witcher 3 – Wild Hunt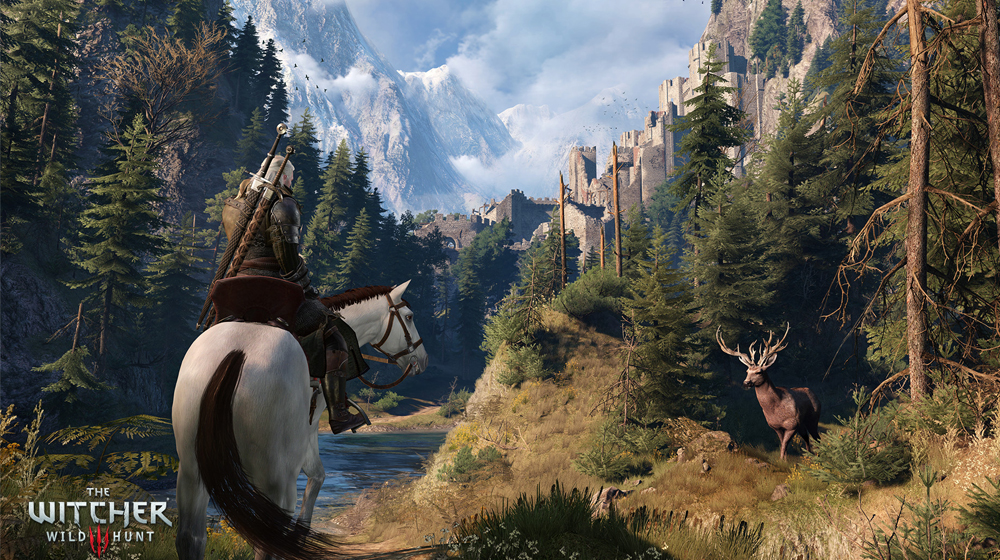 What game is this you ask? Well, it's only a game that received over 800 awards within a year of it's release. Seriously, it's a good game – and you can get this masterpiece for only RM38.70! The game was released back in 2015 but if you haven't played it, you definitely should.
Engaging narrative, well-polished gameplay, crisp graphics, brilliant voice acting and a whole lot of content: these are some of the things The Witcher 3 has that merit the lauds it received. We don't want to spoil too much of the game, but the story takes place after The Witcher 2 and sees Geralt set off on a mission in search of daughter-figure Ciri, whose powers could save the world from White Frost – a demented soul hell-bent on destroying the world. Play the side missions and you'll rake up hundreds of hours of game time.
Undertale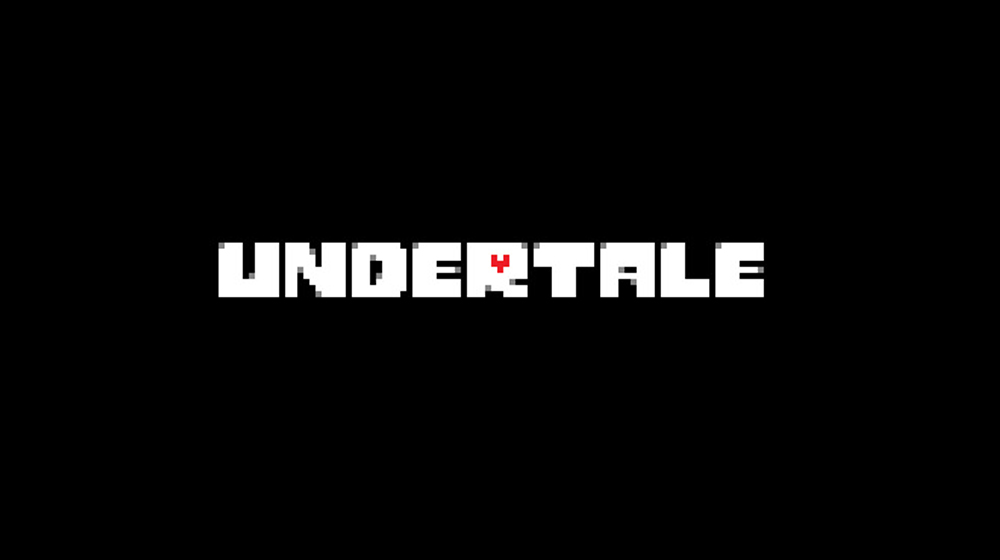 If you've got less than RM10 to spend, why not spend it on Undertale? This highly proclaimed indie game is considered by many as one of the best games of this generation – partly due to its never-ending meme potential; but mostly due to its heart-wrenching story and addictive soundtrack.
The game is inspired by 16-bit J-RPGs like Earthbound; it puts you, a human, in an underground world full of monsters banished by your own race many years prior. Your objective is to escape but along the way you meet all sorts of characters whose story you'll fall in love with. The game makes you ponder the morality of your actions throughout your journey – you can choose to kill or not to kill during battles, and that'll ultimately affect your ending.
The 6 to 10-hour long game is engaging through and through mostly thanks to its wonderful characters, each with their own personalities and human-like ambitions. The gameplay is also simple, so this game is a great time killer; if you invest yourself enough into Undertale, don't be surprised if you fall in love with it either.
Tom Clancy's Rainbow Six Siege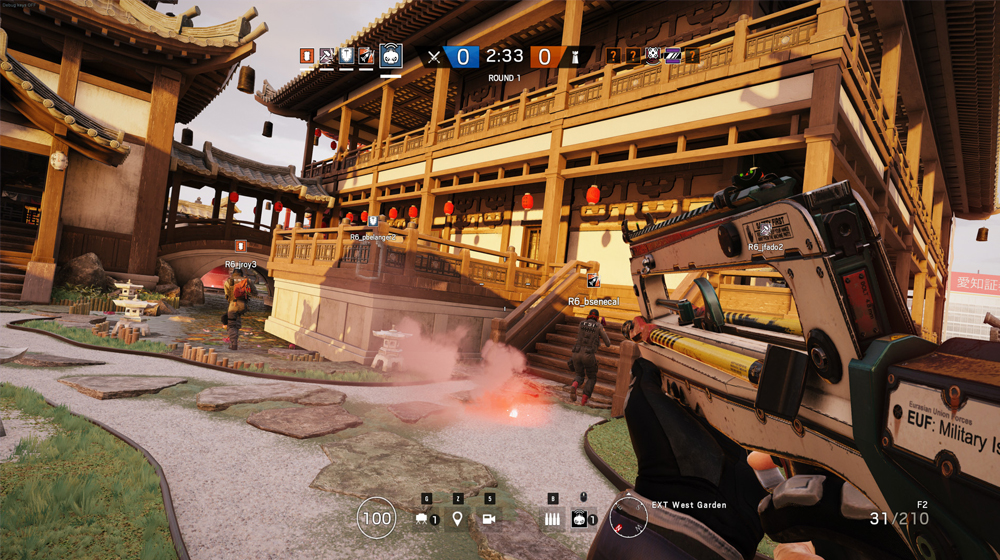 If you're looking for a game to play with family members, Rainbow Six Siege should do the trick. Now at only RM34.75 for the standard edition, the game is well worth it considering how popular it is.
Rainbow Six Siege is a class-based tactical team shooter that puts emphasis on teamwork and positioning. Time-to-kill is extremely short in this game so running and gunning is not an option (most of the time at least). The game has a big learning curve but that makes it all the more fun when you finally learn your favourite operator (character)
The Standard edition of the game comes with 20 operators which you won't get if you buy the Starter edition, which currently costs the same.
Human: Fall Flat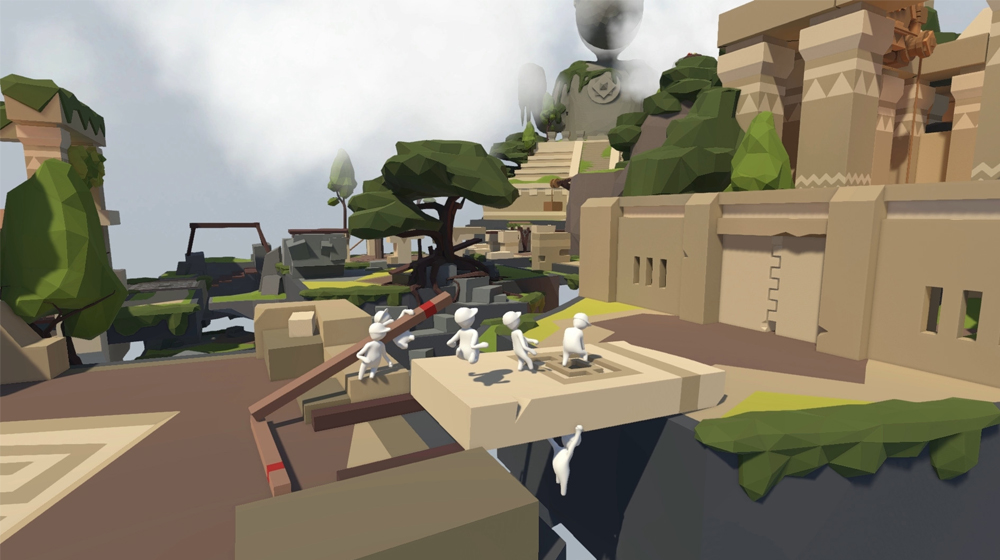 While awaiting the relatives to drop by for a reunion, why not kill some time with Human: Fall Flat. This light-hearted physics and ragdoll-based puzzle game should give you some laughs while you keep yourself entertained for a few hours.
The game is currently priced at RM15.50 and is one of Steam's top-selling games. The game itself is minimally textured making the game easy to look at. The puzzles revolve around ragdoll physics and the environment, your ragdoll buddy dynamically reacts to everything around it. Figuring out how to solve a puzzle is one thing, getting to the objects to solve the puzzle is another.
You'll have to get a hang of your character's squishy limbs and that's where hilarity ensues. Gather your cousins around you and let them laugh at your failure to grasp ragdoll physics.