Home is more than just a place you live in; it's a place where you can finally feel at ease and be yourself. It's a place where you feel secured, and it should stay that way. So how do we ensure our homes always secured? We make use of technology. With the advancement of technology, you don't need to solely depends on traditional locks and alarms anymore because with smart devices, you can do so much more.
Thanks to technology, the world's first facial recognition smart lock has been made, specifically by a company named Elecpro. Elecpro created the US:E Smart Lock with two versions; one with password and the other with facial recognition technology.
Let's begin with the specs of the US:E Smart Lock; the device comes with two 18650 batteries that can last about a year and its camera utilizes a ¼-inch CMOS image sensor with 180° super wide angle that supports 1080p resolution and 10-second recordings. It comes with a zinc alloy body and German B-grade lock cylinder that is approved by the American National Standards Institute and Builders Hardware Manufacturers Association. The US:E Smart Lock is able to withstand at least 350,000 open/close cycles, and when the battery life is running low, there will be a low power alert so that users will be reminded to change the batteries. Along with the smart lock, you'll also get two physical keys and a key fob per device.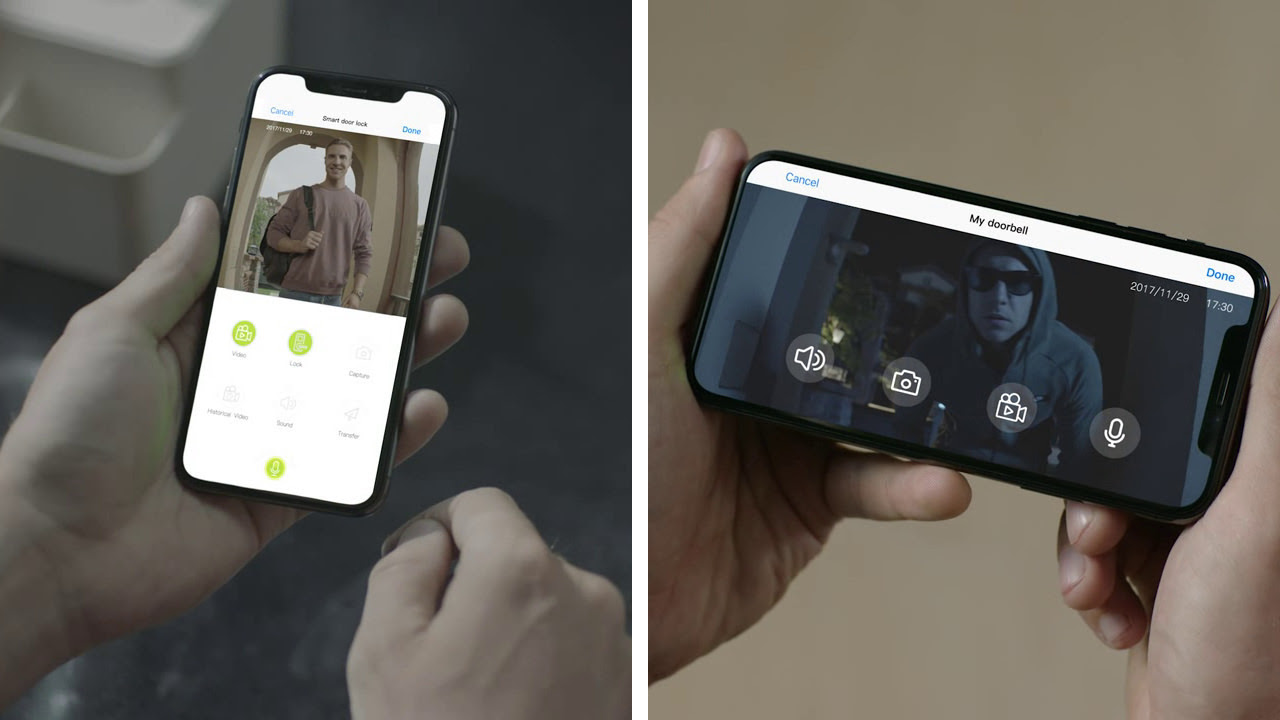 The US:E Smart Lock comes in two versions as mentioned, but both versions share many features. The US:E Smart Lock has a built-in camera and can be remotely controlled via its mobile app that will be available for both App Store and Play Store. When you're in the app, you can use it to check who's visiting, what's happening outside your door and also receive doorbell and message notifications. You can also unlock your door via the app to allow your friends and family to enter your house.
Besides that, there's a built-in doorbell with adjustable volume that comes with the US:E Smart Lock and with the integration of a 2-way audio system, you can actually speak to the individuals outside your house without needing to go to the door. The device is also great in its security features because it supports scramble code. Every device will require a six-digit password, and if you're worried that there are others nearby who might get a peek of your password, you can type in your password in between random numbers to prevent them from easily identifying your password. The scramble code is limited to 16 digits, including your six-digit password. For example, if your password is 1-2-3-4-5-6, just type in several numbers before you input your password and type in another few numbers to cause confusion to those peepers.
Still worried? The smart lock comes with an alarm and will also notify you when someone fails to key in the right password or his/her fingerprint is not recognized. Once the password or the fingerprint fails to be recognized for three times, the alarm will ring and if the password is incorrectly keyed in for five times, the smart lock will auto-lock itself for three minutes and you'll receive a notification through the smartphone app.
If password just isn't enough for you, the US:E Smart Lock also supports physical keys and key fob, so you can unlock your door traditionally. The support for physical keys also functions as a precaution step just in case you forget to change the batteries.
Now, let's dive into the features that are exclusive to each version. The password version uses fingerprint scanning, where the built-in scanner is claimed to be able to identify your fingerprint in less than 0.02 second. Moreover, the built-in scanner is capable of saving up to 100 fingerprint IDs in the system, so it doesn't only limit the fingerprint unlock to one individual. You can save your close friends and family's fingerprints in the device to allow them to enter your house easily and with military technology, the live fingerprint identification module is highly secured.
Another amazing feature that comes with the password version is the double verification feature in which you can unlock the US:E Smart Lock with your fingerprint combined with an additional unlocking method such as password, key fob and physical keys. Therefore, if you're someone who's extra meticulous when it comes to security features, this double verification feature in the US:E Smart Lock can lessen your worries.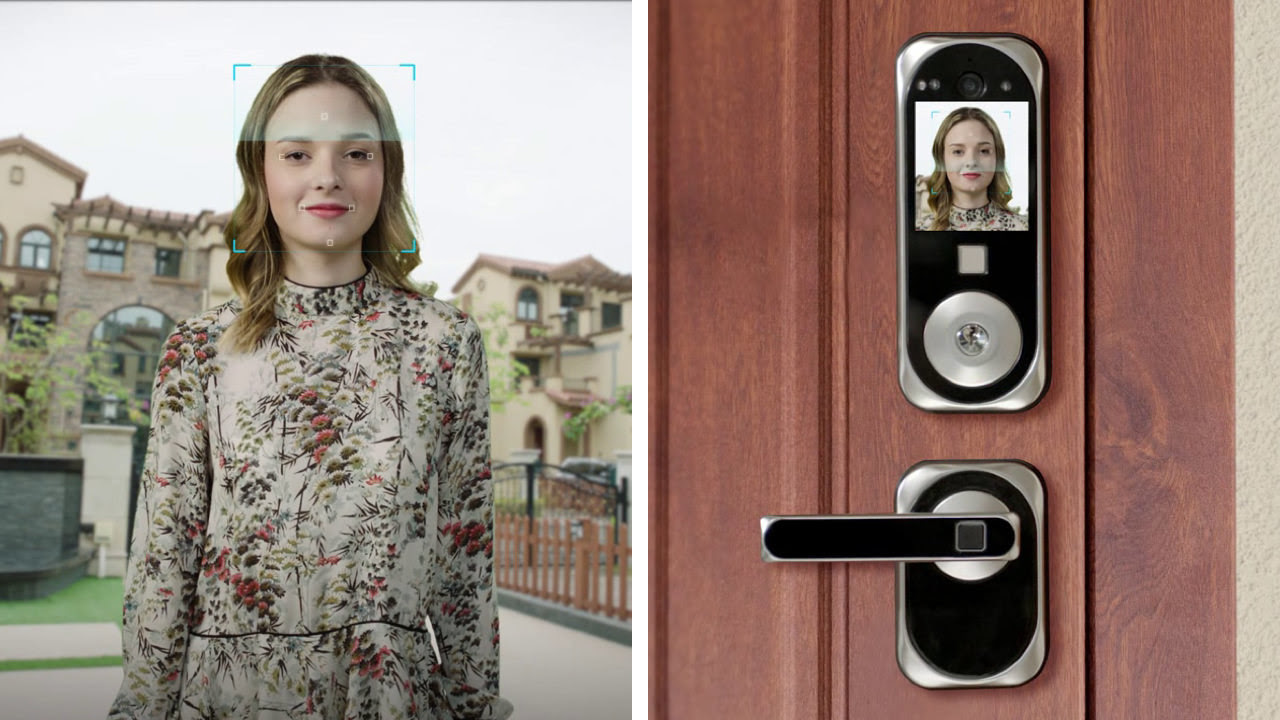 If the password version doesn't exactly fit your preferences, the US:E Smart Lock also comes in the facial recognition version that utilizes a built-in Infrared 3D recognition technology with the ability to detect up to 100 faces and differentiate between a real person's face and a face in pictures, videos and waxwork. With this advanced biometric facial recognition technology and a HD dual camera, the device can easily scan and identify your face both in daytime and nighttime just by you looking into the camera.
That aside, the facial recognition version takes the device a step further by using palmprint scanning instead of fingerprint scanning. You can unlock your smart lock with your palm by placing it in front of the screen and it'll be able to scan your palm and unlock the door.
Another important factor is the installation of the US:E Smart Lock which is rather simple as the company provides a video to roughly show how the device is installed. Elecpro claims that the smart lock will fit most doors such as wooden door, anti-theft doors, aluminium door and also bronze doors, and the company also include the latch and screws that are needed for the installation and provide the measurement requirements for the door so users can plan ahead before they decide to purchase the device.
The US:E Smart Lock is launched on Kickstarter and there's 12 more days to fund the project even though the pledge goal of $10,000 has already been exceeded. You can opt to pledge without getting a reward, or you can pledge with the minimum amount of $149 to get the US:E Smart Lock with Password. Additionally, with $199, you can get the US:E Smart Lock with Facial Recognition. The US:E Smart Lock is estimated to be delivered in May 2019 and supports worldwide shipping in which Malaysia shipping fee will cost $30.