We're all excited to see the new Samsung Galaxy S10 devices and with the recent leak by AllAboutSamsung, we received a rather clear view of the S10 and the S10+.
The first thing that is noticeable about the two devices is the difference in their sizes. The S10 comes with a 6.1-inch display whereas the S10+ comes with a bigger display of 6.4-inch. The S10+ also sports an extra front camera which causes its notch to resemble a pill instead of the circular punch hole design that is spotted on the S10.

At the bottom of the devices, Samsung has decided to retain the headphone jack, the USB-C port and also the speaker grill. From the looks of it, both phones will also come with thicker chins compared to the side bezels.
While the S10 and S10+ come with different front camera setups, the back of both phones show a similar triple rear camera setup. Honestly, I think the design of the triple rear camera is rather outdated and doesn't really match the overall design of both phones.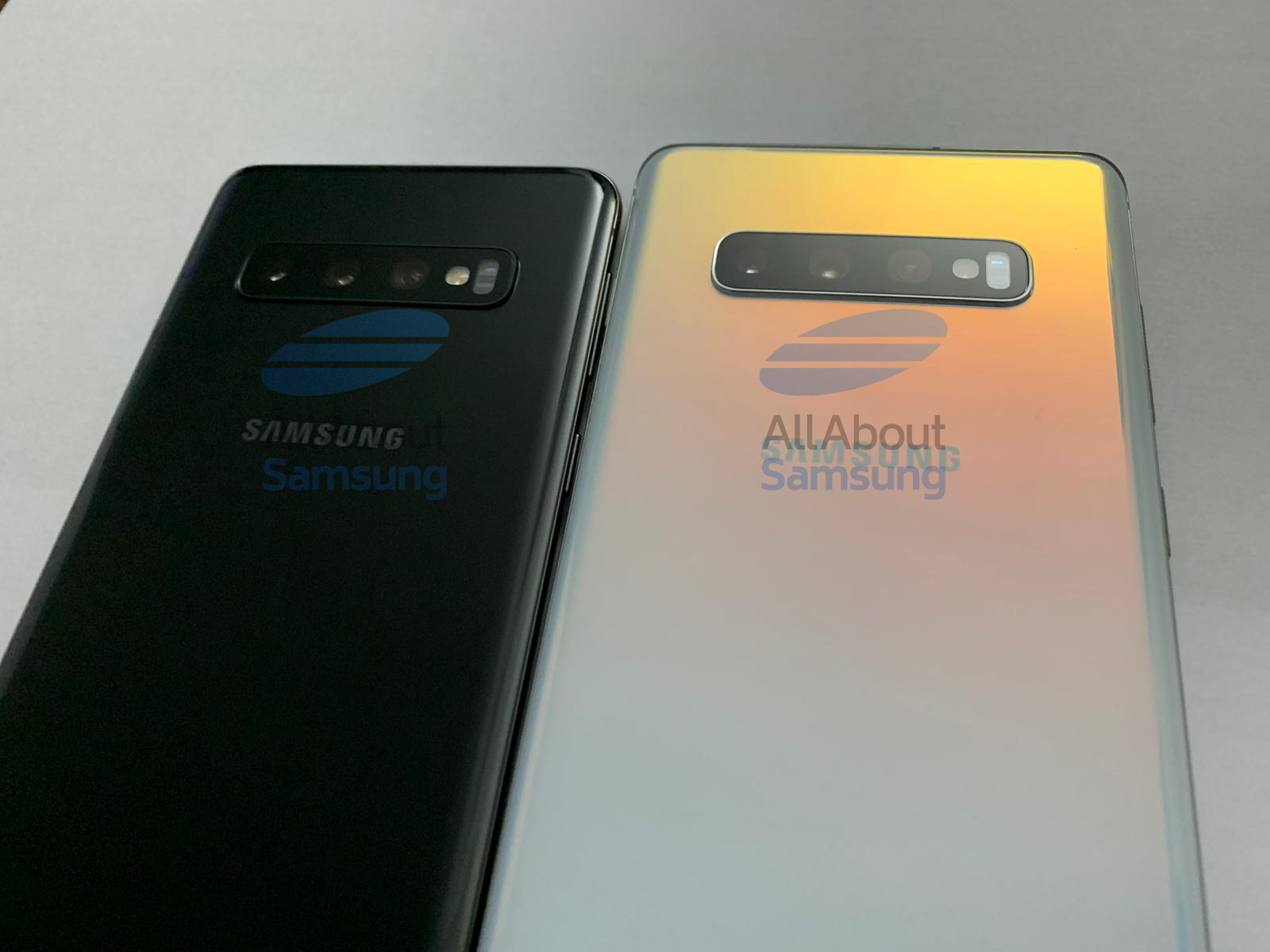 That aside, you might already notice the missing fingerprint scanner, but it's only because the devices are expected to come with in-display fingerprint scanners. The company is said to be using Qualcomm's latest ultrasonic fingerprint scanner which can offer quicker and more accurate scanning.
Other rumours pointed out that the S10+ will have a 4100mAh battery and that all the S10 devices will get faster charging. We are also expecting the prices of the devices to be slightly higher, especially the Galaxy S10 Beyond X that comes with 5G connectivity.
The Galaxy S10 series will be launched on 20 February and I'm pretty sure there will be more leaks ahead of its launch.