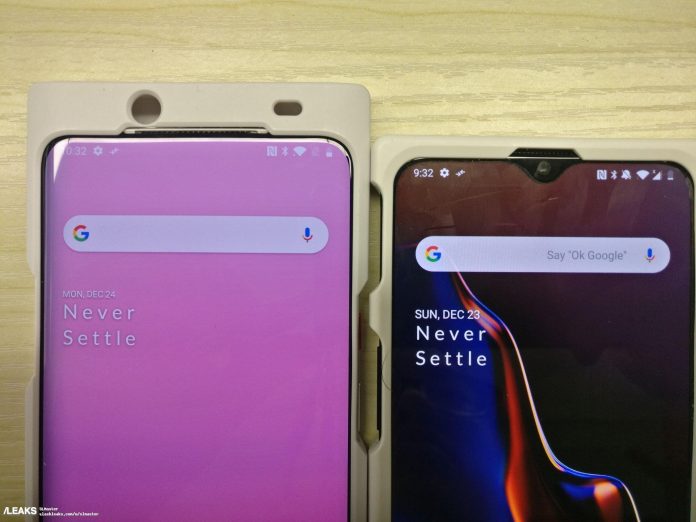 The OnePlus 7 that OnePlus plans to release this year might or might not come with 5G connectivity, but there are already leaks regarding its design.
With a leaked image from Slashleaks, it seems like the OnePlus 7 that is placed next to the OnePlus 6T has no notch at all, revealing an all-screen design. In fact, if we're assuming that that the bottoms of the phones are aligned, the OnePlus 7 might also be slightly taller than the One Plus 6T.
As for the missing notch, the only logical explanation would be that the OnePlus 7 will have a sliding mechanism, just like the OPPO Find X, and if the assumption is right, the slider will be housing the front camera, the rear camera and other sensors. OnePlus has always been a bit behind other smartphone brands when it comes to its design as seen with the OnePlus 6T with teardrop notch, but due to its competitive pricing, it has always been able to attract consumers' attention.
#OnePlus7 Concept Render | based on leaked photo pic.twitter.com/zSiO62TsLw

— Ben Geskin (@VenyaGeskin1) January 12, 2019
On the other hand, with the leaked image,  Ben Geskin decided to post a 3D concept render of the OnePlus 7 to provide a clearer image of what the device will look like. While the image does seem convincing, we'd have to be patient and wait for more leaks before we can be certain.