Lenovo has just released the Lenovo Smart Tabs in two models and these Smart Tabs are basically 2-in-1 tablets that can function as a smart hub but also a tablet. Moreover, these Smart Tabs supports Amazon Alexa.
The Lenovo Smart Tab differs because it is not just a typical smart hub that stays at one place. While it can become a full-function smart screen when inserted into the complimentary Lenovo Smart Dock, it can also be carried around just like a normal tablet.
One of the Lenovo Smart Tabs is called the M10. The M10 weighs 480g and comes with 10.1-inch FHD IPS display. It is powered by Snapdragon 450 processor, comes with up to 3GB RAM and up to 32GB internal storage that can be expandable via microSD card for up to 256GB.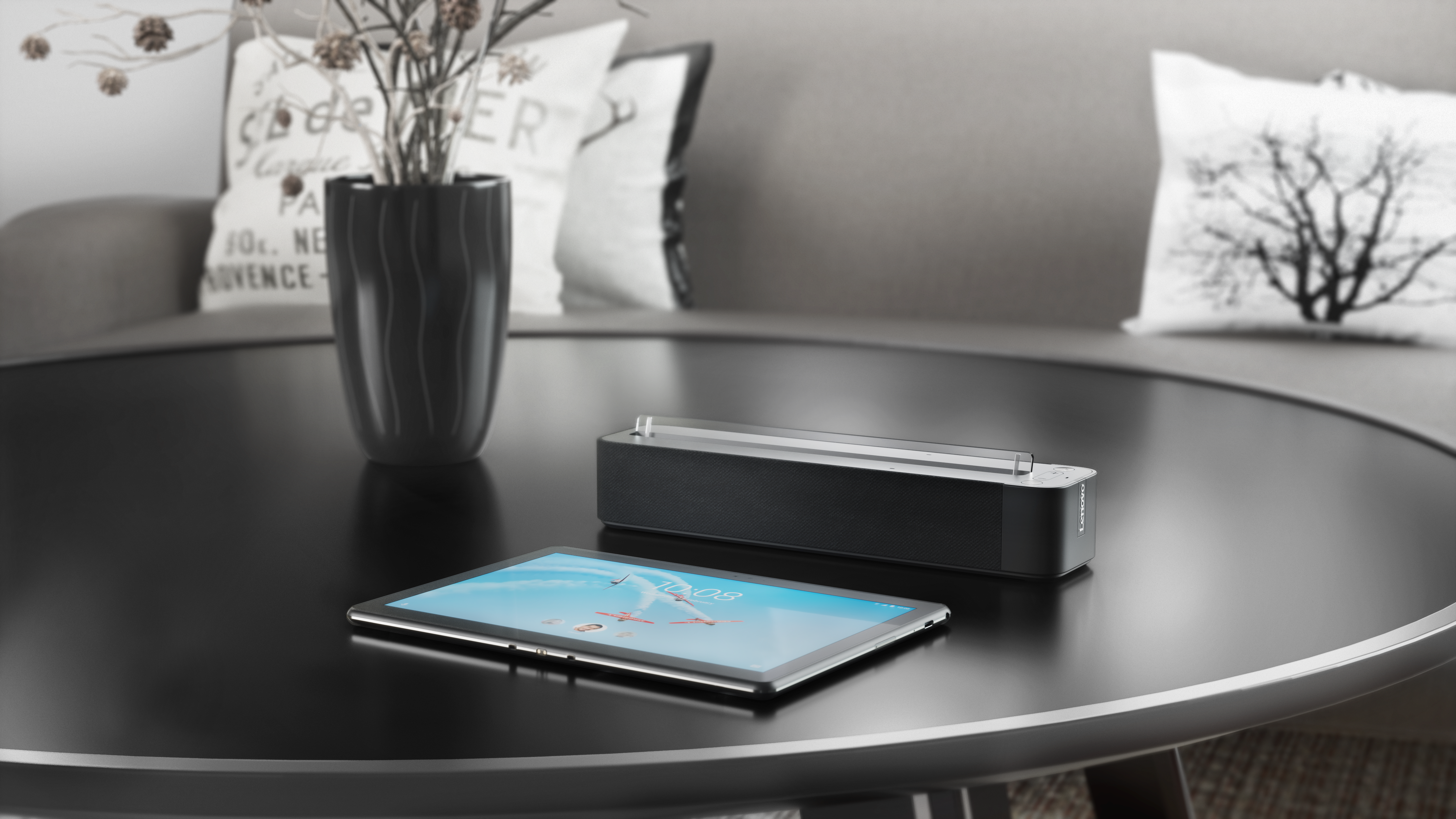 It comes with one microphone and two front speakers which support Dolby Almos and has a 2MP front camera paired with a 5MP rear camera. With 4850mAh battery, the M10 can basically last about 2 weeks on its standby mode. When the tablet is docked, you can use Alexa to listen to music, control your other smart home devices and watch videos.
Besides that, Lenovo also introduced the Smart Tab P10. The P10 weighs lighter than the M10 at 440g, though it remains the same at the display of 10.1-inch FHD IPS. The M10 is powered by the same Snapdragon 450 processor but comes with higher RAM of up to 4GB and offers up to 64GB internal storage that is also expandable via microSD card up to 256GB.
The P10 is undeniably a model with higher specs as it comes with one microphone and four front speakers with Dolby Atmos, in addition to its 5MP front camera and 8MP rear camera. Despite having 7000mAh battery, the tablet also last around 2 weeks on its standby mode.
Both the M10 and P10 come with a Smart Dock that weighs around 520g, has dual 3W speakers and 3 far-field microphones.
Both Lenovo Smart Tabs can be preordered by this month on www.amazon.com and www.lenovo.com with the M10 priced at $199.99 and the P10 priced at $299.99.