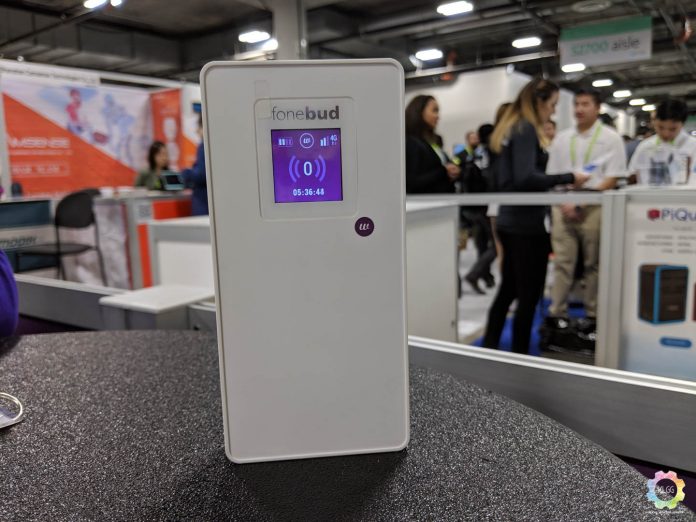 Most of us carry a power bank wherever we go, and when you think that it couldn't do more than that, a Malaysian startup has shown off a power bank that is also a pocket WiFi at Eureka Park, one of the halls in CES 2019 that houses over 1200 startups from all over the world.
The Malaysian startup mentioned, Fonebud IOT Berhad, has participated CES for the fifth time. If you have followed the industry news, the company is famous for introducing its first powerbank product that serves as a Bluetooth earpiece and a camera shutter key for your phone.
The company's new power bank, Fonebud W, is a tall and plain looking device that may look just like any power banks, but what it has under the hood is a 10000mAh battery and an eSIM that can roam in 90 countries and connects up to 8 devices.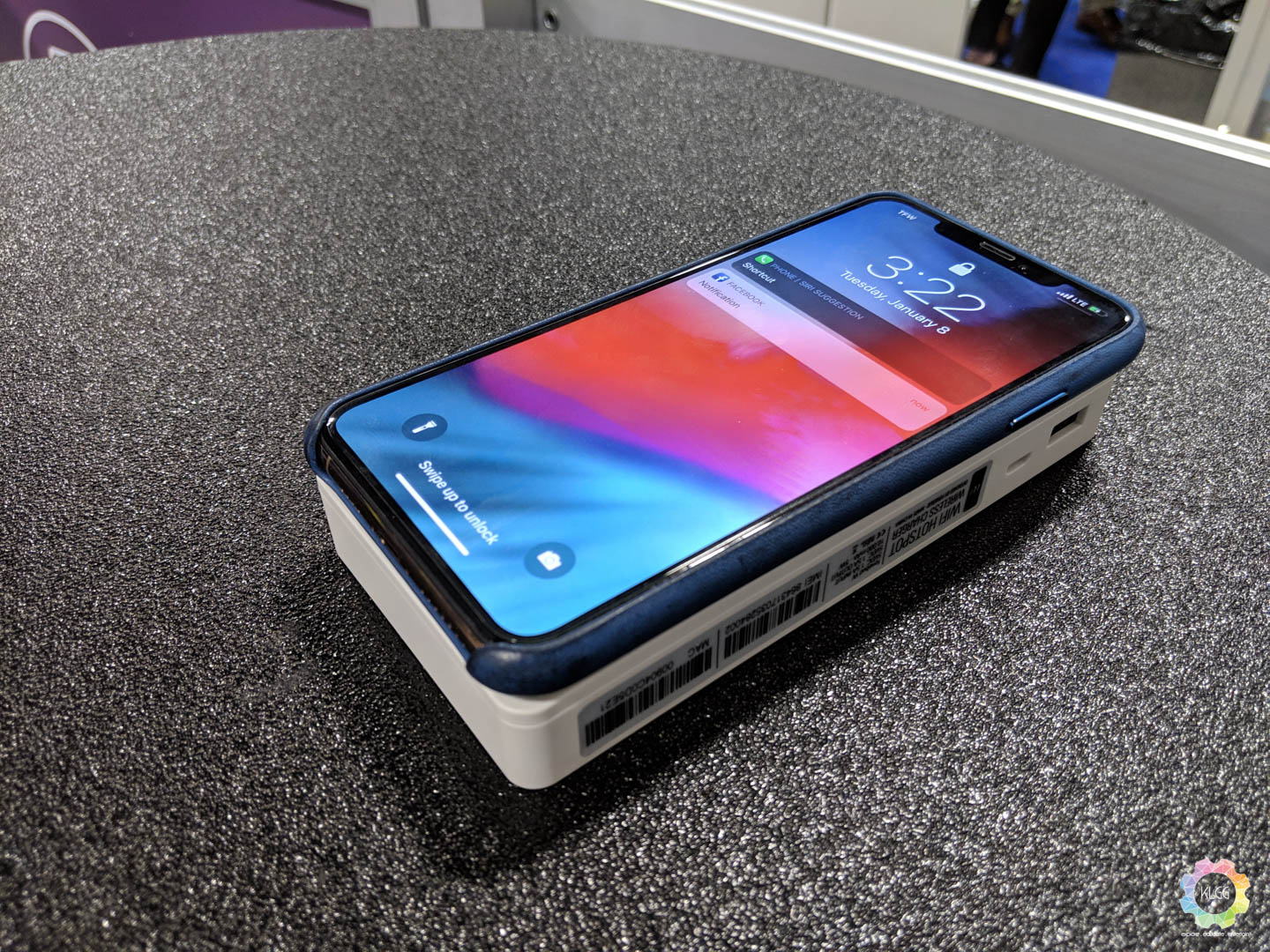 Flip over to the other side, it becomes a Qi wireless charging pad for your smartphones. Though sadly there is no support for Qualcomm's Quick Charge on its USB port, it still offers a 7.5W power output, which is still a good backup power for your devices.
Fonebud is selling the W at US$159 (RM653) at Indiegogo and it comes with 6GB of roaming data, which 2GB is allocated for any of the 90 countries while the remaining 4GB is allocated for 17 countries of your choice.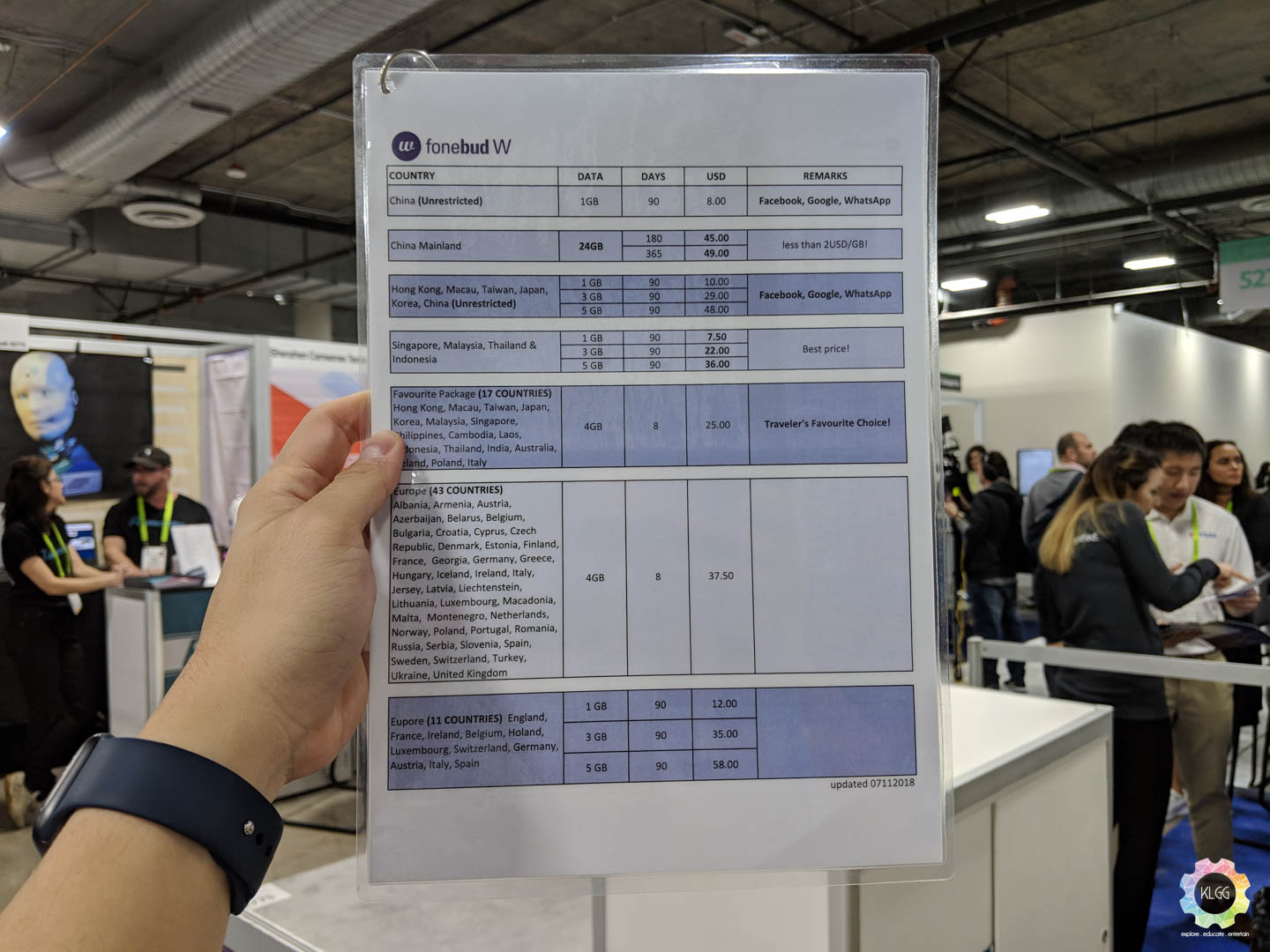 Unlike other similar service providers, Fonebud doesn't charge a monthly service fee and they are available with long term validity periods from 90 days to 365 days, depending on the data quota you choose, you also have the option to choose a short term validity plan from a day to a week.
In future product releases, the company has plans to introduce a new power bank with WiFi hotspot and real-time language translation features, it will also feature an AI tour guide that helps users discover the places they visit based on their GPS location.
Check out Fonebud at www.fonebud.com and order one from their Indiegogo page if you're interested.