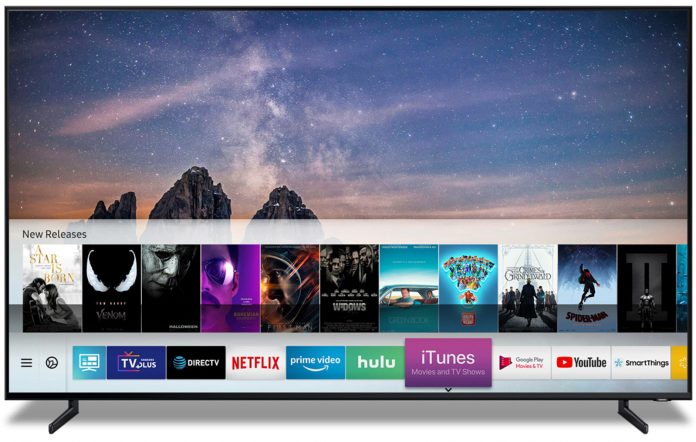 Its an interesting move by Apple and it probably proves that the Apple TV is no longer at the forefront, as this year's Samsung TVs have iTunes Movies and AirPlay 2 baked into them.
For the very first time, you will be able to purchase and rent movies, stream 4K HDR movies from the iTunes Movies store without owning an Apple TV, there is no Siri support for searching your favorite movies, however it is reported to work with Bixby.
Probably the most anticipated feature would be native AirPlay 2 support, which is the only thing you can do with an Apple TV box, an extremely welcoming news for those who depend on it to mirror content from their Mac and iOS device's screen.
Both features are expected to be a standard across Samsung's 2019 Smart TV models, Samsung also says that it will be available on updated 2018 models, while continuing to claim that these two features will "debut only" on its products, which means we probably won't be seeing a similar offering from other Smart TV brands this year.
This isn't the first time that Apple has debut its services out of its tightly controlled ecosystem, as it first started off by offering Apple Music on Android, then later to Amazon Alexa devices, and with the current move, it would seem that the company is keen on increasing its services revenue to fill up its underwhelming iPhone revenue.